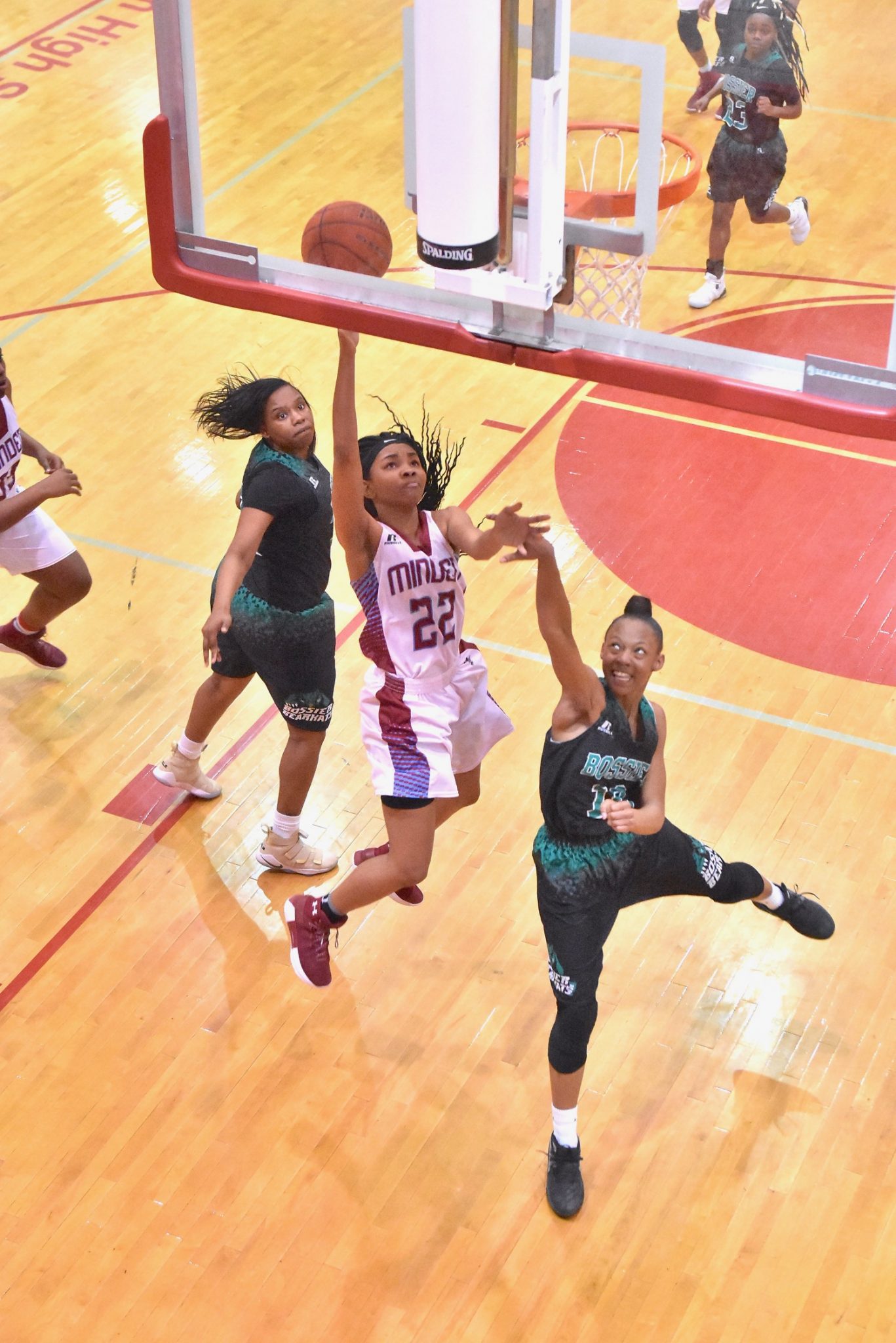 DOYLINE – In what was another busy weekend of district play around Webster Parish, the biggest win of all came from Webster's smallest school.
The surging Doyline Panthers (15-9, 3-0) enjoyed a fantastic homecourt advantage Friday night as they hosted Class B's No. 14 team, the Quitman Aggies.
Doyline poured it on, scoring at will and limiting Quitman's best player with lockdown defender David Lockett to cruise to a 90-69 victory that should catapult them into the state title talks in Class B.
It didn't always look like an easy win, as the Panthers came out slightly sluggish and went down by 10 points in the first quarter.
"We started off real slow," Doyline boys head coach Michael Normand said. "We decided to go to our fullcourt press, mainly to get our guys going a little faster and it definitely worked."
Doyline's leading scorer Decarri Markray was especially brilliant on this night, dropping in 32 points, 12 of which came in a second quarter that saw the Panthers take full control of this contest.
Doyline also got valiant efforts from Jordan Fuller and Semaj Solomon in the backcourt, while senior Jack Siah knocked home a clutch 3-ball in the fourth quarter.
"Fuller controlled the tempo for us and Solomon and Siah hit some big 3's," Normand said. "And obviously, Markray had another big night."
Fuller and Solomon each finished with 12 points for the Panthers.
Doyline is currently ranked No. 7 in Class B with five games remaining on their schedule.
Minden vs. Bossier (Girls)
At The Palace, the Minden Lady Tiders led early the before Bossier Lady Bearkats came back to claim their second victory of the season over Jacob Brown's team, 55-50.
The Lady Tiders began the season with a 20-0 record before suffering their first loss of the season to these same Lady 'Kats. The Lady Tiders currently sit at No. 2 in Class 4A with a 25-4 record, however their district title hopes now look faint.
"Looking at some of the stats it felt like 30's night," Brown said. "We shot around 30 percent from three and from the field. A lot of those are shots we typically make, but our girls played hard; it's something we'll get corrected, and I know this group always bounces back strong, but it hurts feeling like we left 20 points out there."
Bre Rodgers led Minden with 11 points in her first game back from the flu, followed by Whitney Aubrey with 10 points, Destini Powell with 9 points and Sha Whiting with 7 points.
Minden vs. Bossier (Boys)
The Minden boys took one on the chin against the Bossier Bearkats, 73-40.
"Bossier is just better," Minden head coach Rennie Bailey said. "Our guys played  hard, but right now that's a program we're trying to get on the level of where they are. We're going to continue to work; it's all about the process and I like where my kids are."
Other Parish Scores
Lakeside 33, Mansfield 52 (Boys); Lakeside 25, Mansfield 51 (Girls); Glenbrook 68, Franklin 28 (Boys); Glenbrook 51, Franklin 43 (Girls)