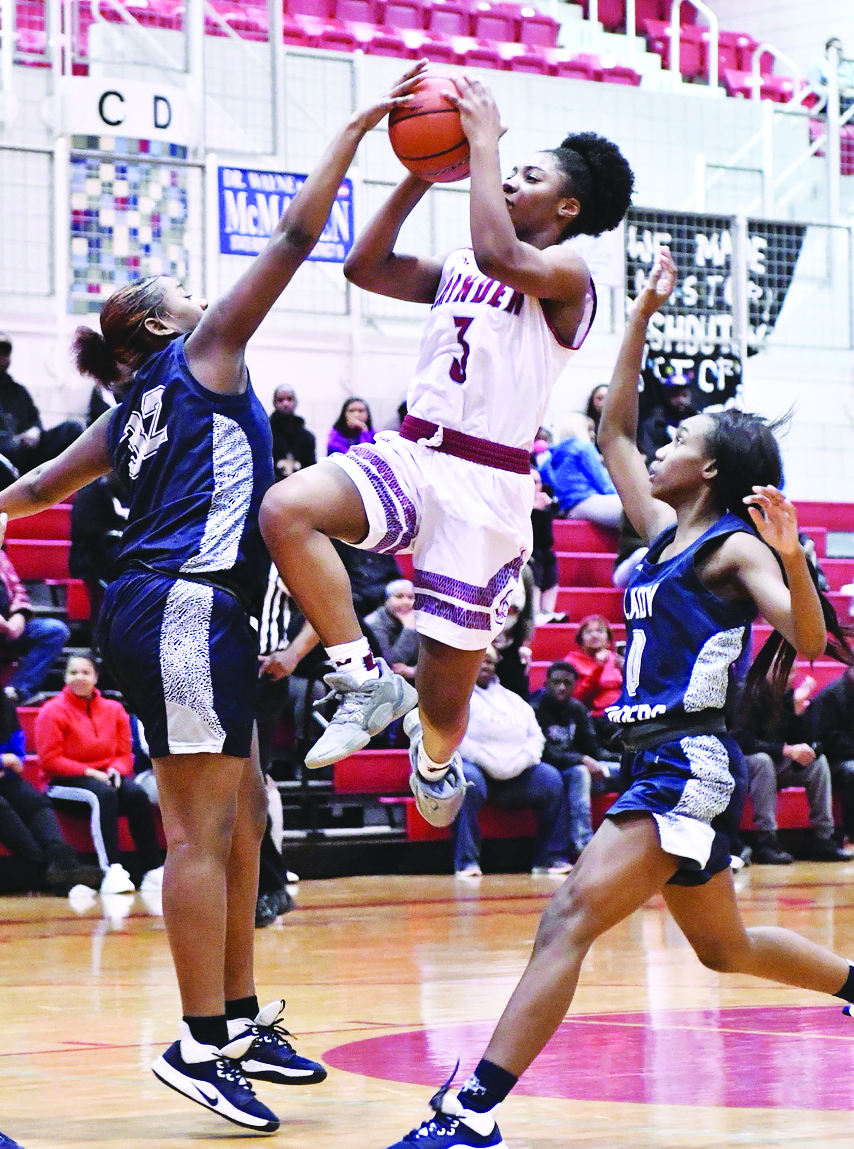 The Lady Tiders played one of their better games of the year, it just so happened to be against one of the best teams in the state.
Second-ranked Huntington came into The Palace and went back to Shreveport with a 63-52 win over the Lady Tiders.
"We had some unfortunate breaks on the defensive end," Minden coach Jacob Brown said. "We didn't finish possessions with rebounds, stuff like that."
Minden trailed 14-13 after one quarter. The Lady Tiders missed a few free throws as well as layups, but still trailed by just five at halftime.
Huntington continued to give the Tiders different looks on defense throughout the game and sealed the win in the second half with timely buckets.
Janiya Reed poured in a career-high 30 points for Minden in the loss.
The Lady Tiders fall to 11-10 this season and 3-3 in district play.
Shakayla Carter had nine points and Jazz White had seven for the Tide to round out the scoring.
Minden plays next at North DeSoto on Friday night at 6 p.m.