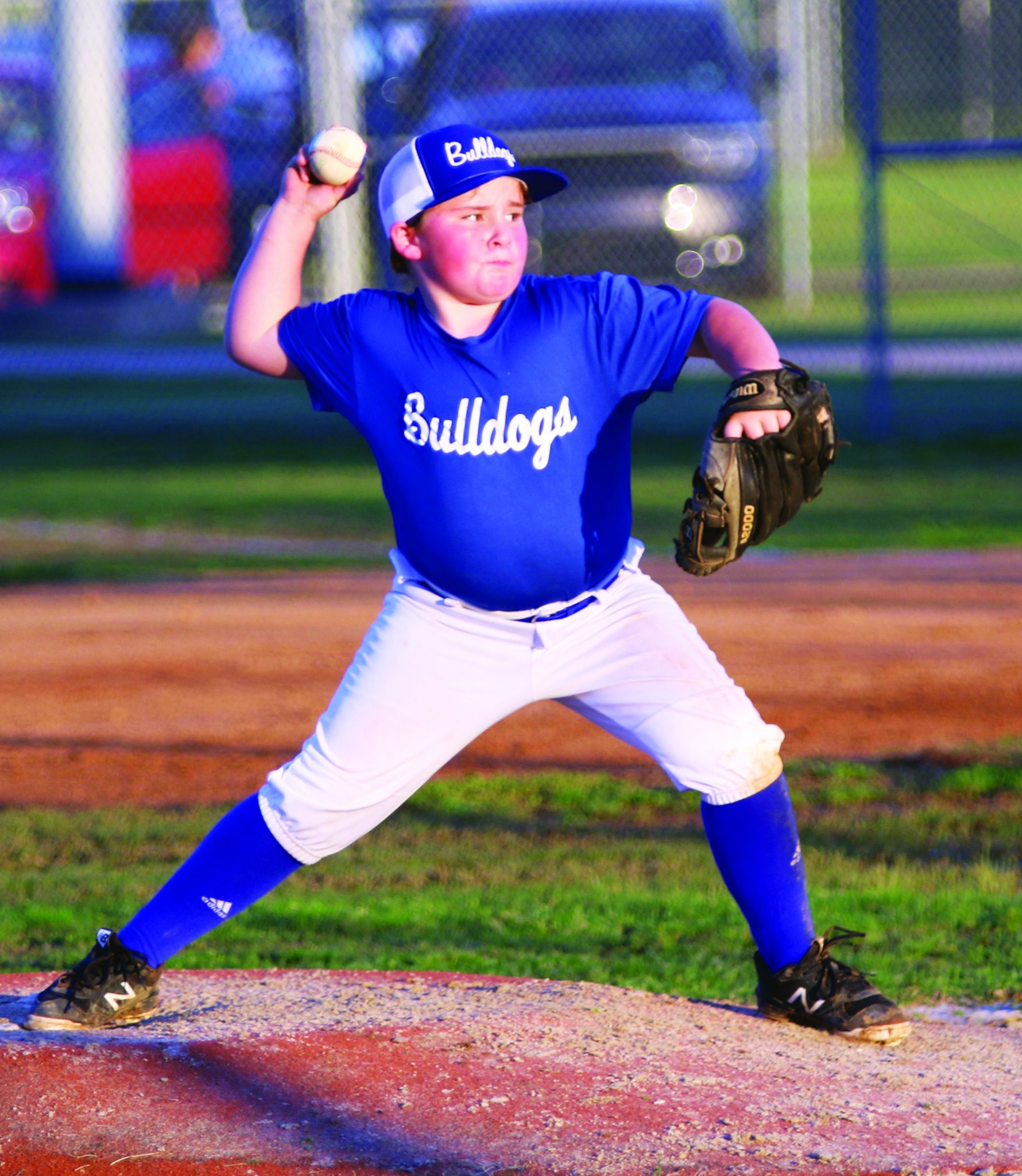 Dixie Angels
Diamond Divas 8, Coleman's 4
Loren Sivils hit a home run to lead the Divas to victory. Sivils also threw five strikeouts from the mound.
Lylah Huddleston and Brooklyn Edwards each had hits for Coleman's in the loss.
Darlings
State Farm 14, Major Impact 0
Chloe Gregg, McKinley James and Kaylee Hamilton each had three-hit nights to lead State Farm to victory.
Brooklyn Reeves and Courtnei Hampton both had hits for Major Impact.
Pink Sox 10, Horshoe Dental 5
Kullyn Chanler led the way with three hits for the Pink Sox, who also got a big night from Trinity Stephens who had a single, a double and a triple to help the Pink Sox get over the top.
Bella Brewer and McKinley Harris led Horshoe Dental with two hits each.
Ponytails
Traffic Control 11, Anderson A's 1
Leyla Slaughter had a double and Rachael Fincher, Jewelyn Hays and Leigha Gilbert all picked up hits to lead Traffic Control to their first win of the season.
Jacoya Caldwell had eight strikeouts on the mound for the A's despite the loss.
Coach Pitch "A" Boys
Shot Callers 13, Tammy's Tax 1
The Shot Callers got a big night from clean-up hitter Marshall Duck as well as lead-off batter Ryder Hollingsworth, who each had three hits on the night.
Zayden Lott led Tammy's Tax with two hits, and Kayden Johnson had one hit.
Argent Bulldogs 2, Pepper Fence 2
The Bulldogs picked up two r=uns in the fifth inning to grab a tie. Jayden Hartwell had two hits to lead the Bulldogs.
Brodey Schuckley had two hits as well for Pepper Fence, who got big nights from Braxton Taylor, Warren Johnson and Evan Carlton, all of whom had hits for Pepper Fence.
AA Baseball
Ted's Tigers 21, AC Services 0
Ryder Malone had a home run and three total hits to help the Tigers to their first win of the season.
Holden Williams and Craten Ware also had three hits for the Tigers.
Warriors 13, Farm Bureax 6
Jace Waller and Wyatt Chandler each had two hits for the Warriors, who had a huge seven-run third inning to push them over the top in their first win of the year.
Kade Suggs had a big night at the plate for Farm Bureax with two hits, and Makhi Parker had a triple.
Dixie Youth
Timberland 3, Crusaders 2
Hunter Sutton was dominant on the mound for Timberland, going five innings and striking out ten batters to lead his team to their first win this year.
Spencer Brantley had two hits (including one triple), and Zander Rowell had one hit and one RBI for the Crusaders.
Mohawks 11, Outlaws 0
Seth Mangrum got it done on the mound and at the plate for the Mohawks on Tuesday.
Mangrum had ten strikeouts from the mound and picked up two hits at the plate to help the Mohawks pick up a win.
Reagan Coyle, Peyton Grey, Wesley Miles and Zander Rice all had hits for the Mohawks.
Kyler Monk led the way for the Outlaws with one hit.
AAA Baseball
Prospects 8, Jellum Tomahawks 2
Keegan Pope and Blane Long pitched an excellent game, combining for nine strikeouts and surrendering just two hits for the Prospects in the win.
Connor Bolton had two RBI for the Prospects, who got one hit and one RBI from Jaxon Melton as well.
Jake Glass and Kurt Joyner each had one hit and one RBI for the Tomahawks.
Bandits 11, Bulldogs 10
The first three innings were a hectic, offensive battle as the two teams traded leads back and forth.
The Barnette & Benifield Bandits ended up on top thanks to a five-run third inning.
Bo Bailey and Lucas Owens had extra-base hits to lead the Bandits.
Tate Fegley and Judson Booth each had hits for the Bulldogs.