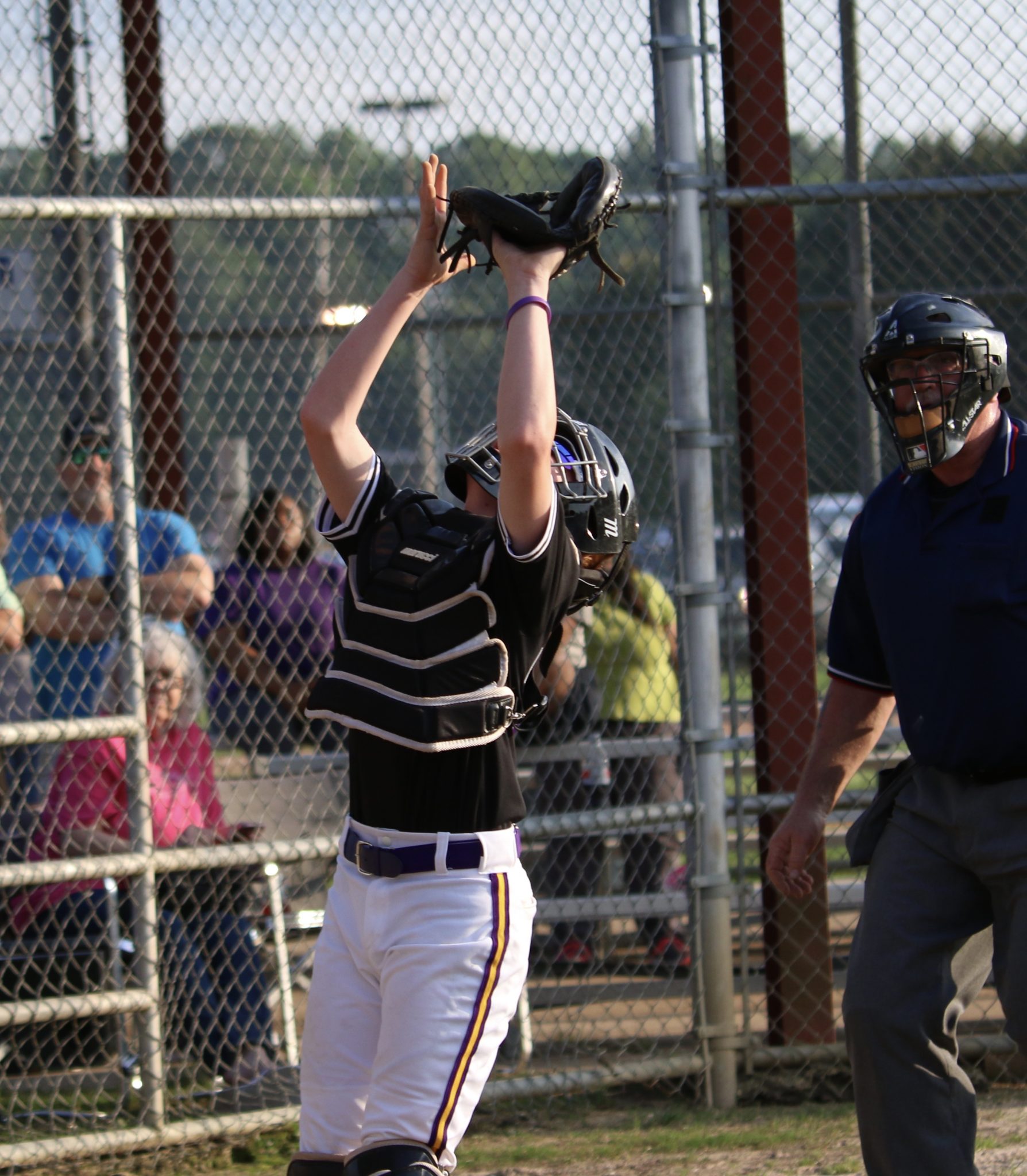 *Parents and coaches: if you have any additional photos, stats or information about the games or achievements, please send them to jjmarshall@press-herald.com
AAA Boys
Wonder Boys 19, Bulldogs 3
Jude Oglesby led the Wonder Boys with an eye-popping five RBI on four hits to help them pick up their fifth win of the season.
Bryson Finley and Landon Humphrey had extra-base hits also.
Kaleb Rolen led the Bulldogs with a double and one RBI.
Prospects 16, Bandits 5
Jaxon Melton's home run helped the Prospects jump out to a big lead en route to their eighth win of the year.
Keegan Pope, Zavius Lewis and Zain Pruitt also had hits.
Grady Coburn led the Bandits with a triple.
Dixie Youth
Mohawks 16, Timberland 2
It was Seth Mangrum's day at the park as he had two singles, a double and a triple to lead the Mohawks.
Reagan Coyle and Brody Bower pitched in with home run bombs of their own, as Peyton Gray allowed just four hits on the mound to help the Mohawks get the win.
Noah Stroud, Cooper Hayes, Hunter Bell and Eli Still all had hits for Timberland.
Outlaws 9, Vipers 4
Bryson Range hit a home run for the Outlaws, who got hits from Kyler Monk, Kevin Berry and Reagan Freazell as well.
AA Boys
Warriors 11, Silverbacks 1
Wyatt Chandler and Brayden Watkins each had two hitsto lead the Warriors to a win.
Jayden O'Rear, Dawson Gatson, Jace Waller, Cam Grubbs, and Cohen Toland all had hits for the Warriors as well.
The Silverbacks were led by hits from Michael Sumrall, Baylor Culver, Daylon Jenkins and Andrew Bogues.
Silverbacks 6, AC Services 5
Tejahjun Hampton, Jardon Carey and Artavious Smallwood all had two hits each for the Silverbacks.
AC Services were led by Coltan Miller, Amari White, Layton Raspberry and Jaxon Pate who all had two hits each.
Noah David, Lincoln Foster, Brayden Curtis and Kaiden Kinsey all had hits for AC Services.
Coach Pitch "A"
Tammy's Tax Titans 5, Pepper Fence 1
Zaydan Lott led the Titans with two hits, while Eli Gregg, Derrick Jackson and Brantlee Smith all had hits as well.
Brody Shockley had a triple to lead Pepper Fence, who got hits from Braxton Taylor, Jayvion Watson, ryder Beaubouef and Kyson McClendon.
Shot Callers 18, Argent Bulldogs  5
Hank Rowton, Gray Williams and Brant Bridges all had three hits each for the Shot Callers in the big win.
Rylan Rainey, Brady Walker and Marshall Duck also had multiple-hit games for the Shot Callers.
Coleman Erwin led the Bulldogs with two hits.
Jayden Hartwell and Jordyn Hartwell had hits as well for the Bulldogs.
Belles
Lakeside 14, Webster 4
Trinity Eason and Gracie Green each had doubles as Lakeside scored a staggering 14 runs in the first inning alone en route to a big win over Webster.
Ponytails
TCS Elite 8, Southern Signs 4
Leigha Gilbert, Leyla Slaughter and Ainsley Maus all had hits to lead TCS Elite to their seventh win of the season and remain undefeated.
Gabi Brown struck out ten batters in five innings of work while allowing just five hits. Brown did not surrender a single walk.
Dakota Howard's home run was not enough for Southern Signs, who fell to 5-4 this season after TCS Elite scored two runs in the fifth to take the win in a come-from-behind effort.
Baleigh Hauley, Howard and Travesti Byrd combined for five hits on the day.
Dixie Angels
Hol-Mont 7, Smokin' J's 3
Lexi Wood and Jordan Allen had big hits to lead Hol-Mont.
Maggie Mandino and Sky Savage toed the rubber for Hol-Mont, combining to strikeout eight batters and shut down the Smokin' J's attack.
Sariyah Anderson struck out seven batters for Smokin' J's from the mound.
Darlings
Horseshoe Dental 9, Major Impact 2
McKinley Harris had a double, a triple and a home run to help Horseshoe Dental pick up their second win of the season.
Bella Blewer, Justyce Cooksey, Kinsley Cano and Day Day Carey all had two hits each. Aubrey Lamay, Bryleigh Brubbs, Javaeh Dawson and Austynn Tidwell also pitched in with hits of their own.
Emaline Harmon led Major Impact with two hits.
Courtnei Hampton, Layla Holford, and Brooklyn Reeves also had hits for Major Impact, who scored two runs in the first inning.