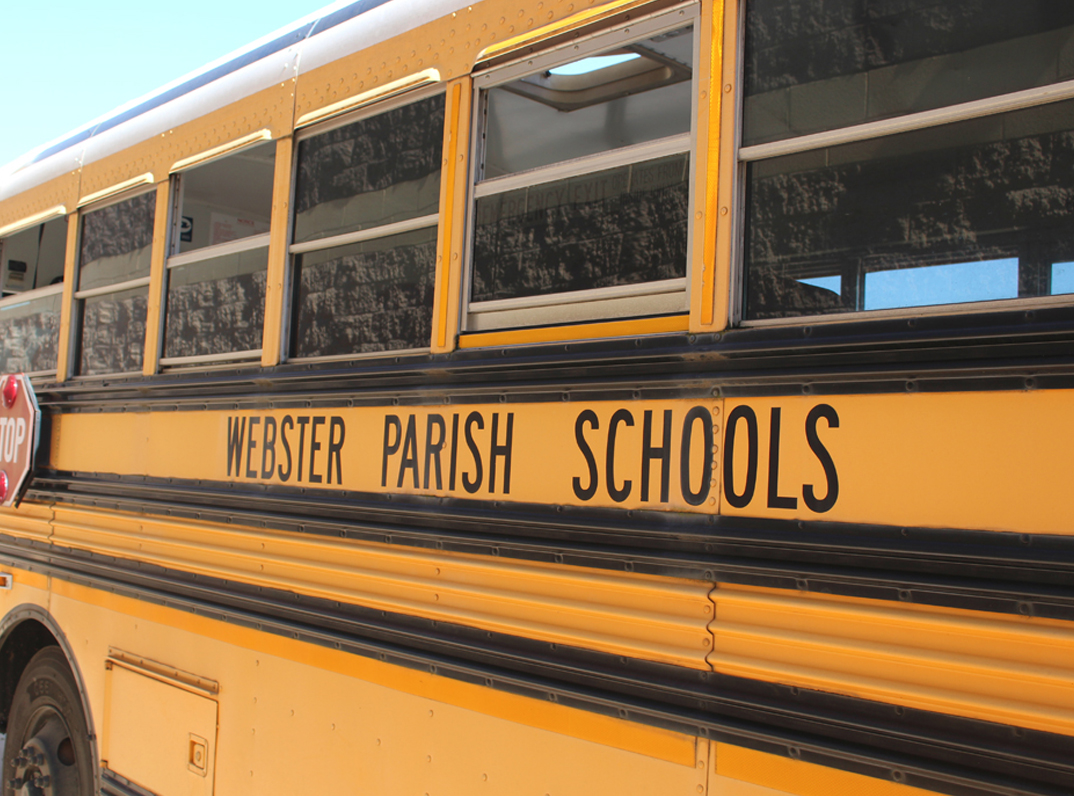 On Tuesday, August 23, 2022, delegates and concerned citizens from the burgeoning community volunteer group known as Our Minden (#ourminden) sat down to discuss events from the previous Friday at Minden High School. The frantic emptying of the W.W. Williams stadium during the Minden-Benton Scrimmage game served to bring awareness for many in attendance that our community needs help. No one was injured or hurt that evening, yet many were left wondering how this situation could happen in our home. In the following days, parents and community leaders sprung into action, and a grassroots effort emerged to provide potential solutions and ideas to help our schools and community.
The response is refreshing. It's easy in troubling moments to point fingers and find a scapegoat to blame. However, this movement of parents and concerned members of the community weren't looking for a culprit. We have a community problem which has reluctantly seeped its way into our children's schools. This has been a burden our teachers and school administrators have had to carry for far too long.
Minden High School currently has an enrollment of just under 800 students. The overwhelming majority of these students have hopes and dreams, and are leveraging their High School experience to move into the next phase of their adult lives. These students will become our next generation of fellow-citizens, employees, entrepreneurs, and civic leaders, and they will be great. However, Superintendent Rowland informed the gathering of concerned citizens that consist disruptive and disrespectful behaviors in our classrooms from a small handful will not be tolerated.
The first step from concerned volunteers was to provide a list of potential immediate actions which could be taken to create a safer experience during football games. In addition, the group offered ideas to provide support from volunteers at events and even in the hallways of Minden High.
While community members and parents were brainstorming potential solutions, our weary, yet steadfast school administration and faculty, were sharing their own ideas and strategies. In a round of meetings on Monday, school administrators under the leadership of Superintendent Rowland, laid out the following immediate changes for school sporting events:
Metal detectors will be used by law enforcement at the gates for all home games in Webster Parish.
Each school in the Parish will monitor their unique list of students NOT allowed in events due to specific school rule violations.
Law enforcement will be dispersed throughout the crowd at school events.
Any bags brought into a school event by anyone must be clear, see-through.
At Minden High School, Ash Street will be closed during home games and patrolled by law enforcement.
These changes will be seen Parish wide as early as this Thursday, August 25, at Minden High School's Meet the Tide, and then again Friday, August 26, at the Pineland Jamboree hosted by Lakeside High School in Sibley. On behalf of all the concerned voices, we thank our school administration for quickly implementing these actions.
Additional discussion was held about longer-term solutions as well. A major concern of both teachers and parents is the presence of criminal activity seeping into the halls and classrooms of our schools. Over the last year and half the school system, in response to the COVID-19 Pandemic protocols, has developed and implemented successful alternative means of educating children. This allows a path of education for students who are violent or repeat offenders which keeps them isolated and separate from the larger school population.
Finally, the volunteer group discussed having parents and community volunteers help with hallway and event monitoring, specifically at Minden High School. Superintendent Rowland offered some guidance and thoughts, and the volunteer group will be organizing an effort to bring this into reality. In short, the school system welcomes parent and citizen involvement. Safety of students is of paramount importance, so any volunteer efforts within the school walls will need to be vetted and coordinated.
What can you do to get involved in the conversation?
1. Join the "Our Minden" group on Facebook. www.facebook.com/groups/ourminden. This group is serving as ground zero for sharing ideas, and rallying the community to affect the changes we want to see. Also, support our students by ordering a new t-shirt: https://parishdesignco.com/products/ourminden-preorder.
2. Share the stories and articles promoting solutions. As a community, we must not ignore problems, but we must overpower negativity and darkness with light and truth. Let's share the good.
3. Commit to pray. Pray with your church, Sunday school class, Bible study group, family, and friends. Several citizens are organizing prayer walks around the school property daily and weekly, and a pregame prayer gathering on Ash Street is scheduled at 6:00PM ahead of the opening home game at MHS on September 9th.
4. Get involved in the community. Attend events. Show up at the City Council meetings and School Board meetings. Speak with your elected representatives. Take an interest in how our community functions for good and bad. You'll discover ways you can make a difference.
5. Support our community as a whole. Negativity is an easy way out of getting involved to make a difference. Pointing fingers and blaming others provides no value and allows individuals an excuse to hide from their own responsibility.
This is our community. We are Minden. This is #ourminden.
Jeff Rhodes, Community Volunteer and Parent