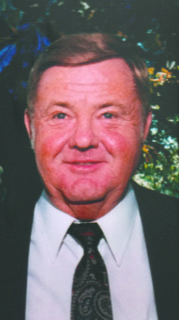 Funeral services for Robert Earl Lee, age 77, will be held Saturday, November 9, 2019 at 10 am at Rose-Neath Funeral Home Chapel, Minden LA. The family will receive friends at 9 a.m. Saturday until the service, which will be officiated by Pastor Carolyn Michael. Robert passed away October 31, 2019 in Shreveport, LA after a lengthy illness.
Robert was born July 28, 1942 in Haynesville and moved to Minden at a young age. He graduated from Minden High School in 1961 and spent many years selling heavy farm and road equipment until retirement. When Robert's dad passed away, he moved back to Minden to help care for his mother and to fulfill his life's dream of raising cattle on the family farm. Robert also diligently served on the Webster Parish Police Jury for four terms. Robert will be greatly missed by all.
He was preceded in death by his parents Neal and Ruth Lee, and his beloved daughter Lisa Toland. He is survived by his wife Cindy Lee and her daughter Madison, daughter Sharon Lennox and husband Steve, son Neal Lee and wife Kayla, and son Tim Lee. Also surviving are grandchildren Scott, Chris, and wife Amanda, Chase Toland, and their father Mike Toland, Trey, Cody, and Tanner Laborde, Caleb and Joshua Lee, Laken, Erin, and Bradi Lee. He is also survived by sisters Betty Johnson and her husband Jim of Henderson, NC, Ruth Ann Krajefska and husband Jim of Pearland, TX, and numerous nephews and nieces. One of Robert's greatest joys was getting to spend time with his ten great-grandchildren.
Robert will be buried in Whitehall Cemetery in Dykesville, LA next to his mother and father.
Philippians 4:7 And the peace of God, which transcends all understanding, will guard your hearts and your minds in Christ Jesus.
Rose-Neath Funeral Home
211 Murrell Street
Minden, Louisiana 71055