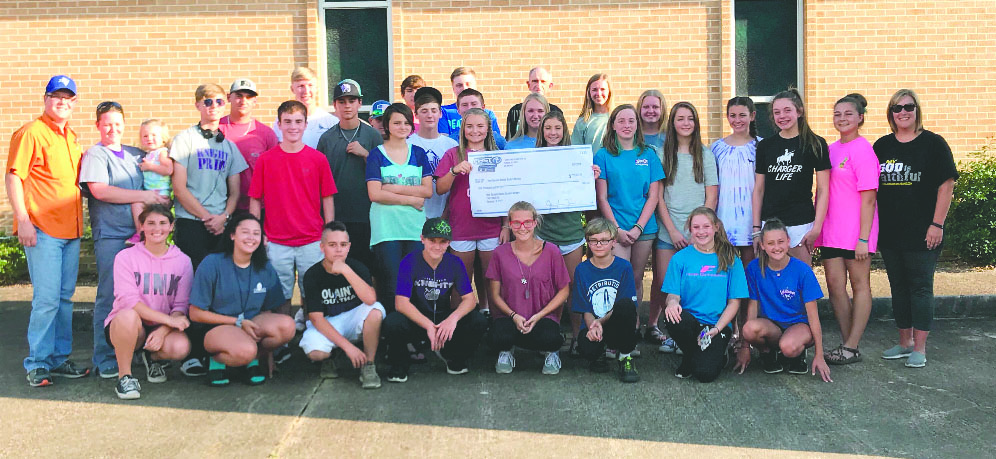 MARIA GONZALEZ
Special to the Minden Press-Herald
SAREPTA – The youth group of New Sarepta Baptist Church is preparing for a mission trip to Cibecue, AZ after being awarded a $1,000 scholarship from Kurt Warner and his First Things First Foundation.
An Internet search for the Hall of Fame Quarterback recently led a member of the youth group to his website, where they learned about a scholarship he awards to qualifying youth groups that are going on mission trips.
Macy Franklin, NSBC intern, completed the application and soon after they were granted the scholarship.
While it may be a first for the scholarship, it is not their first trip to Cibecue. The group traveled there last July and led two Bible clubs daily for the Indian children on the Apache Reservation. There was an average attendance of 110 per day, and the group made sack lunches for each child who attended.
"The very first day, the youth's hearts were broken when many children ate just a few bites of their sandwich, so that they could save the rest for supper or take home to a sibling," said youth advisor Amy Otwell. "Our youth realized how blessed they truly are. And they grew so much in their faith as they taught other children about God's love."
The NSBC youth group is scheduled to leave on July 13, and they will once again lead Bible clubs for the Apache children July 15 to July 19.
"The youth have been raising money for this trip, but the scholarship was an answer to our prayers," said Otwell.
The trip will cost close to $15,000 and they ask that anyone who would like to make a contribution please contact Phillip Carroll at 318-464-2234 or Chad Evans at 318-553-3333.
Also, donations may be mailed to: New Sarepta Baptist Church Youth
PO Box 206
Sarepta, LA 71071