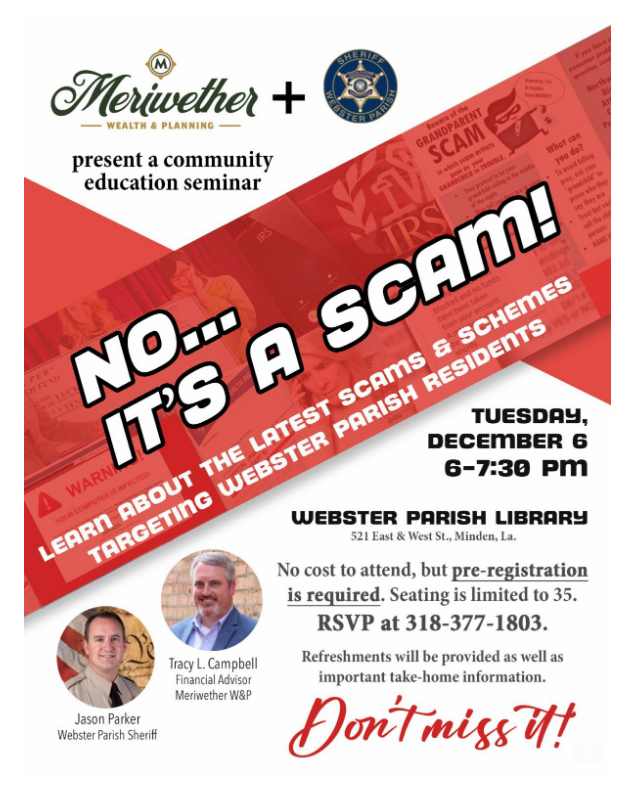 On Tuesday, December 6, Tracy Campbell of Meriwether Wealth & Planning and Sheriff Jason Parker will be presenting a seminar at the Minden branch of the Webster Parish Library on identifying scams.
Scams are a fact of life and, during the holiday season, they become even more prevalent. Scammers frequently target the elderly, but they are increasingly targeting anyone who uses a phone, email, or text messages.
This seminar is intended to help citizens learn about the latest scams and schemes that are targeting residents of Webster Parish. Topics will include financial scams, dating scams, lottery/sweepstake scams, contractor scams, charity scams, and more.
The time for this event will be 6-7:30 p.m. There is no cost to attend but, due to limited seating, you must pre-register. There will be only 35 seats available, so register soon by calling (318) 377-1803.