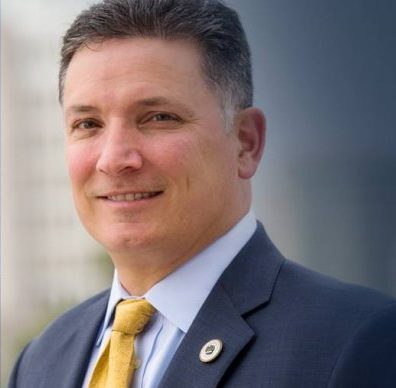 Schroder had 56 percent of the vote over Democrat Derrick Edwards
BATON ROUGE— John Schroder, a Republican businessman and former legislator, won a special election Saturday for state treasurer.
Schroder had 56 percent of the vote over Democrat Derrick Edwards, according to complete, unofficial returns.
Schroder will take over a post vacated by John Kennedy, a popular Republican who left the job early after winning election to the U.S. Senate.
Schroder was the front-runner in the competition after Republicans in the six-candidate October primary split 67 percent of the vote. Edwards raised few dollars for the race and did far less advertising than Schroder.
But the anticipation of poor voter turnout made the treasurer's race more of a toss-up than might have otherwise been expected in a conservative state that has only elected a Democrat to one statewide office since 2008.
Statewide turnout was about 13 percent.
Turnout in the Democratic stronghold of New Orleans was higher because of a competitive mayor's runoff. But it wasn't enough to bolster Edwards' chances.
A former state House member from St. Tammany Parish, Schroder resigned his legislative seat this year to run full-time for treasurer. He campaigned on his tenure of public service in the Louisiana Legislature and as an Army veteran and an ex-sheriff's deputy. He also touted his ownership and management of a small business.
Relying on his legislative record as a fiscal conservative, Schroder positioned himself as someone who would follow Kennedy's lead of using the treasurer's office as a high-profile megaphone to target what he considers wasteful spending in government.
"The state doesn't live within its means. You've got to treat a penny like a dollar," he said. "As a watchdog of the state and a head fiscal person for the state, I think it's very relevant to let the taxpayers know what's going on with their money."
Edwards, who lives in Jefferson Parish, has never held elective office, though he ran unsuccessfully last year for U.S. Senate. He campaigned from a wheelchair, paralyzed from the neck down by a high school football injury 28 years ago. Edwards called himself more qualified to be treasurer, citing his accounting and legal degrees.
In the runoff, Edwards went directly for Schroder, calling him a career politician and suggesting Schroder was misrepresenting the role of Louisiana's state treasurer because the elected official can't curb spending.
"He's actually trying to deceive the citizens of this state or he really has no idea what the office does," Edwards said in a radio interview.
Both men talked of using the treasurer's office to bring more transparency to state government, by offering taxpayers more information about spending.
Louisiana's treasurer is the state banker, investing, disbursing and managing the state's money and its savings accounts. The treasurer chairs the Bond Commission, which oversees state borrowing and debt levels. Kennedy's top aide, Ron Henson, has been serving as interim treasurer.