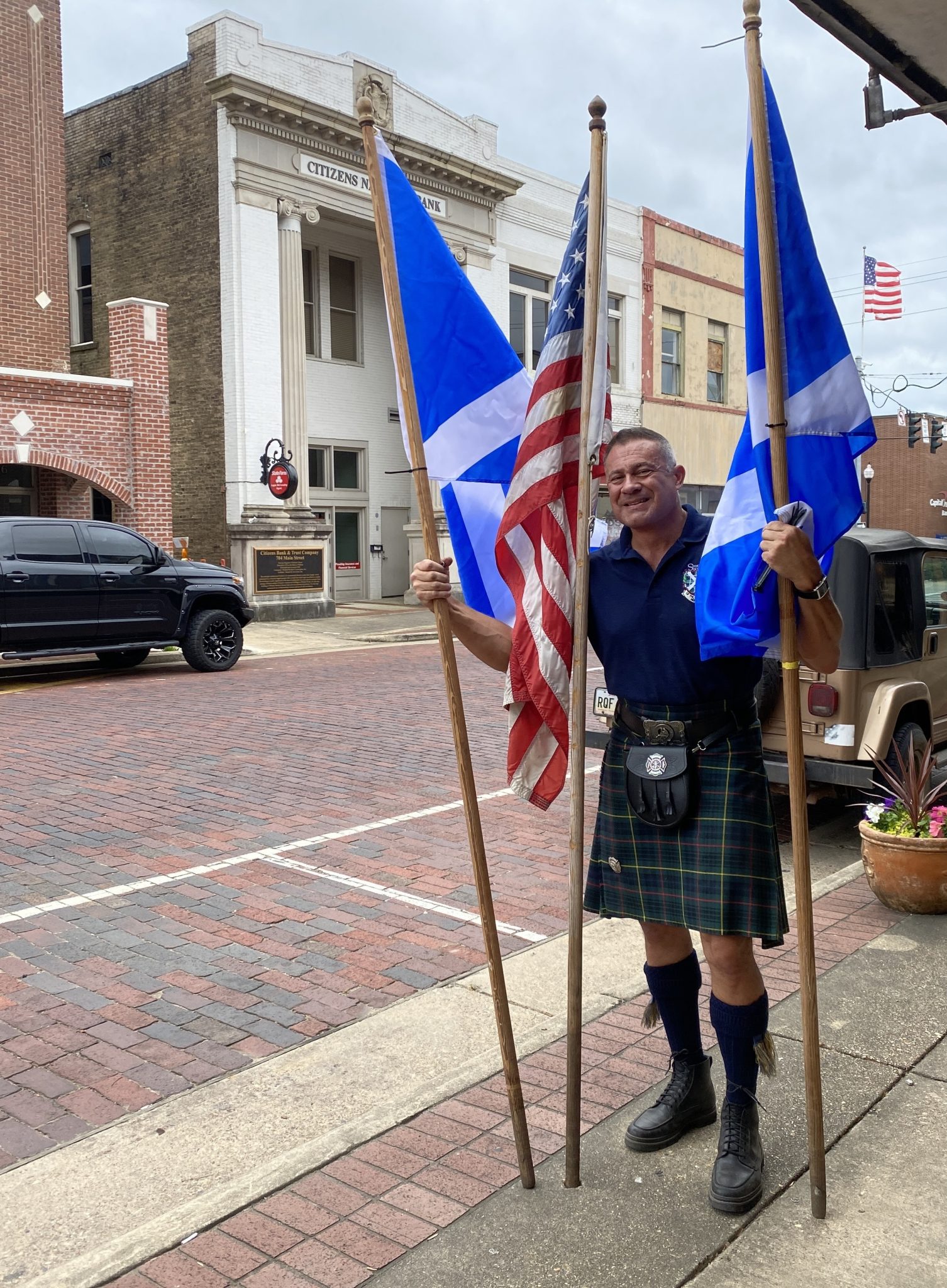 The 2023 Scottish Tartan Festival is coming to downtown Minden this Saturday, April 22 from 10 AM until 6 PM. This will be the first year the festival has taken place downtown, and there will be some new attractions this year as well as favorites from the past.
There will be both traditional Highland music as well as Celtic Rock, traditional dancers, storytellers, and dog shows, as well as displays of blacksmithing, medieval combat, weaving, and flint knapping. And people will be competing in the traditional crowd favorites of the Bonniest Knees contest (with a special guest) and the haggis eating contest. 
For the first time, the Tartan Festival will also hold Highland games including the caber toss, shot put, weight over bar, and heavy weight for distance contests. Afterwards, the contestants will team up and compete in a tug-of-war.
Traditional foods such as haggis balls, sticky pudding, and Scottish eggs will be available for sale and, this year, alcohol will also be available.
"Come on out. Bring your camera, and take lots of pictures. It's family friendly. There's a children's area, face painting, Highland dancers for the kids," said Steve Webb of Scottish Society of the Louisiana Highlands.
The entrance to the Tartan Festival will be at the intersection of Pine Street and Gleason Street, just down from the police station. The rest of Gleason Street will be blocked off. Public parking will be available at the Civic Center, across from the Civic Center, and at the courthouse.
There will also be two shuttle services in operation during the event. One will start at the publicly-owned pad near Smokin' Js and the other will be just cruising around the downtown area picking people up who wave it down.
Admission to the Scottish Tartan Festival will be $10 for adults and $5 for children ages 6 to 11. Children 5 years old and under get in free.
For a schedule of events, go to https://www.scottishtartanfestival.com/.