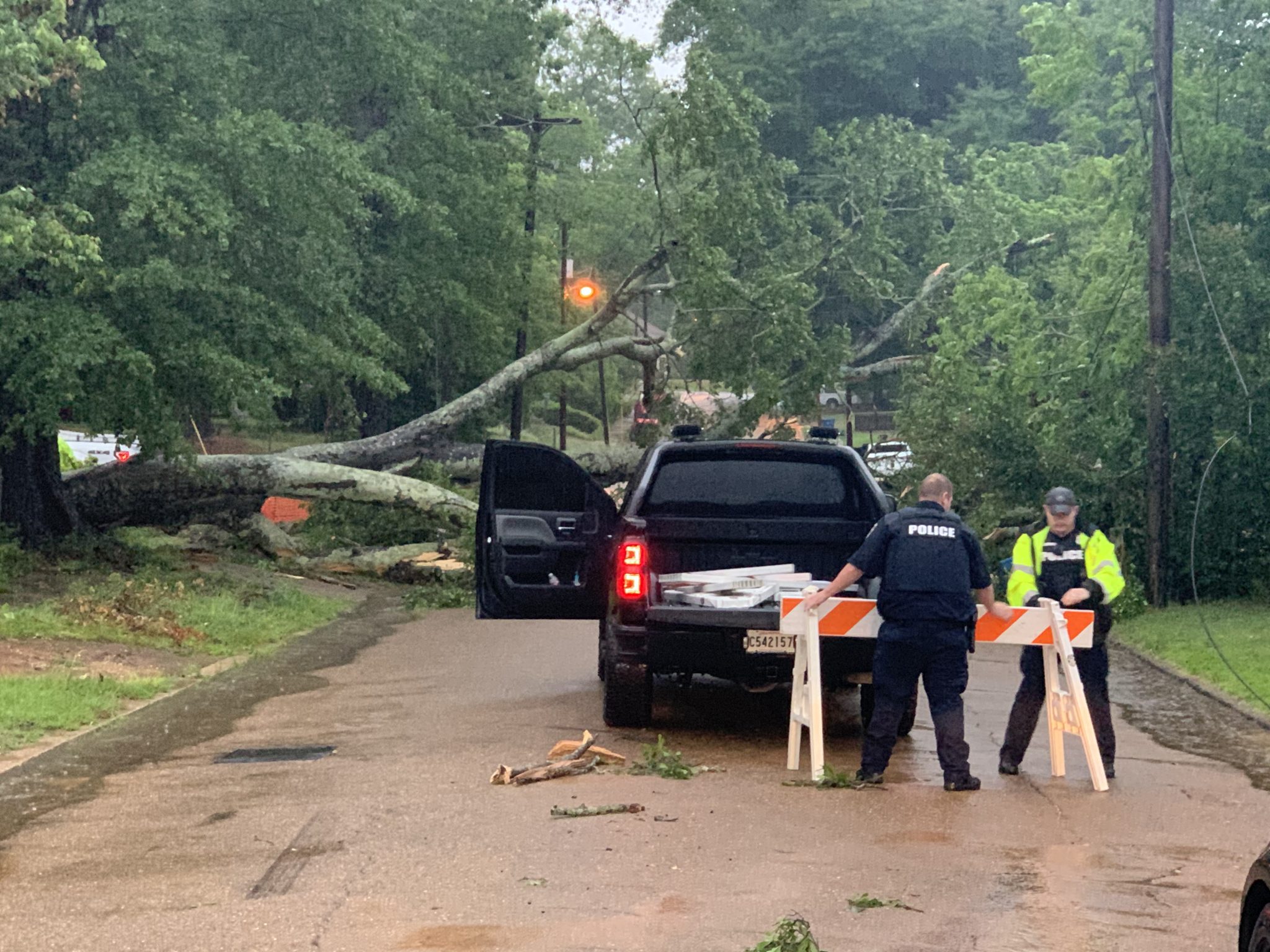 A severe thunderstorm with heavy winds brought down many trees across the City of Minden, and with those trees, the city's power and internet along with it.
The City's road crews have made most of the City's roads passable by time of writing. The City has also restored power to some areas of Minden, but others may have to wait until later to see theirs turn back on. Internet services went down as well, but seemed to have started back up in some areas around 2:15 p.m.
Gardner is also asking that all citizens who are still without power to call the city and let them know, and assures that they will work through the night in order to get everybody's power back on.
"We are aware of outages that they still have on Jackson Street, Columbia Street, Post Oak Street, Drew Lane Street, and Louisiana Avenue. We have lost major wiring and transformers in the area," said Gardner.
"We have three outside crews coming in to give additional help to tree-cutting crews and one electrical crew. We will have power out throughout the day and possibly longer, the crews will be working into the night. We are doing everything possible to restore citizens' power as quickly as possible."