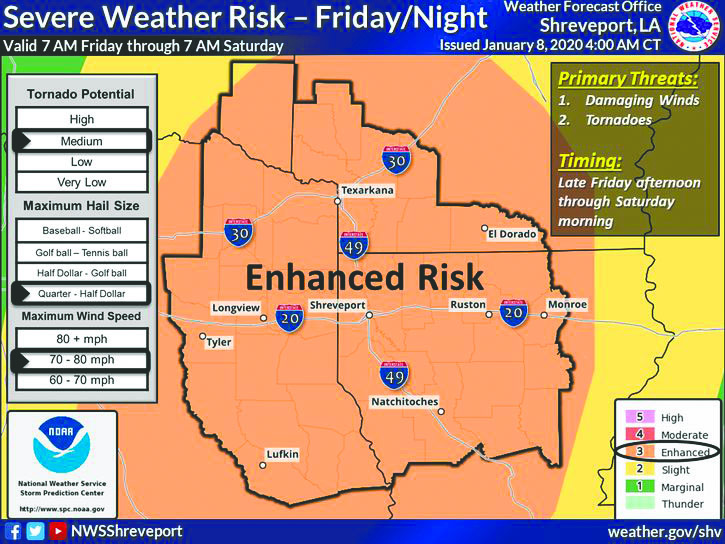 The National Weather Service of Shreveport has announced that Webster Parish, as well as other areas in the Ark-La-Tex, will likely be seeing severe weather Friday afternoon through Sunday morning.
C. S. Ross, Hydrologist at the Shreveport National Weather Service, stated that this is taking place due to a storm system that will traverse the region from late Friday into Saturday, along with a cold front as well.
When asked what people in the area could come to expect out of the severe weather, Ross said, "High winds, hail, and the threat of tornadoes will accompany the cold front and storm system through late Friday and into early Saturday morning."
However, after the front exits on Saturday afternoon, people can expect to see calmer weather. "As the front exits, the region by late Saturday expects decreasing clouds and dry weather for Sunday," said Ross.