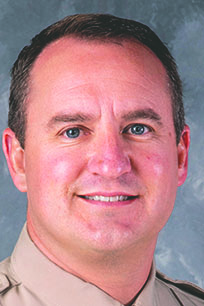 Webster Parish Sheriff Jason Parker announced at the Dec. Police Jury Meeting that his department is working to instill an Animal Control Officer in order to meet the animal control needs of the local citizens.
"We get daily calls for dog issues or animals, horses not being fed. That would be a full time position for us, to be able to provide that to the citizens of the parish. I think it is a very important deal," said Parker.
The City of Minden already has a place established out there, and I would be willing to add on to what we already have out there, and supply inmates out there to help clean, feed, and so forth."
The Sheriff also made it clear that this effort to tackle the animal control needs was for residents on both ends of Webster Parish.
"I want to stress that this is a north and south end animal control person, this will not be just a south end. Even though our foundation will be here, with our communication with the Humane Society and other shelters on the north and the south ends, I think that we're going to be able to work with each other and come to a resolution that we everyone in the parish can be proud of," said Parker.
"We're ready to start on that at the first of the year. I've already got some commitments through the city that they're willing to be on board with that."
Police Juror Daniel Thomas conveyed his appreciation of Parker taking on this issue, saying, "Jason, I can't praise you enough for taking that on. We need that drastically, and I ain't got the right words to tell you how much I appreciate you stepping up and doing that, and I think the whole jury is going to support you," said Juror Daniel Thomas of Dist. 3. "So we are going to help you there, with the things that you are asking of us."
Parker responded, "We're just looking forward to the partnership and working together, because I can't do it on my own, so with y'all helping, that's a big deal."