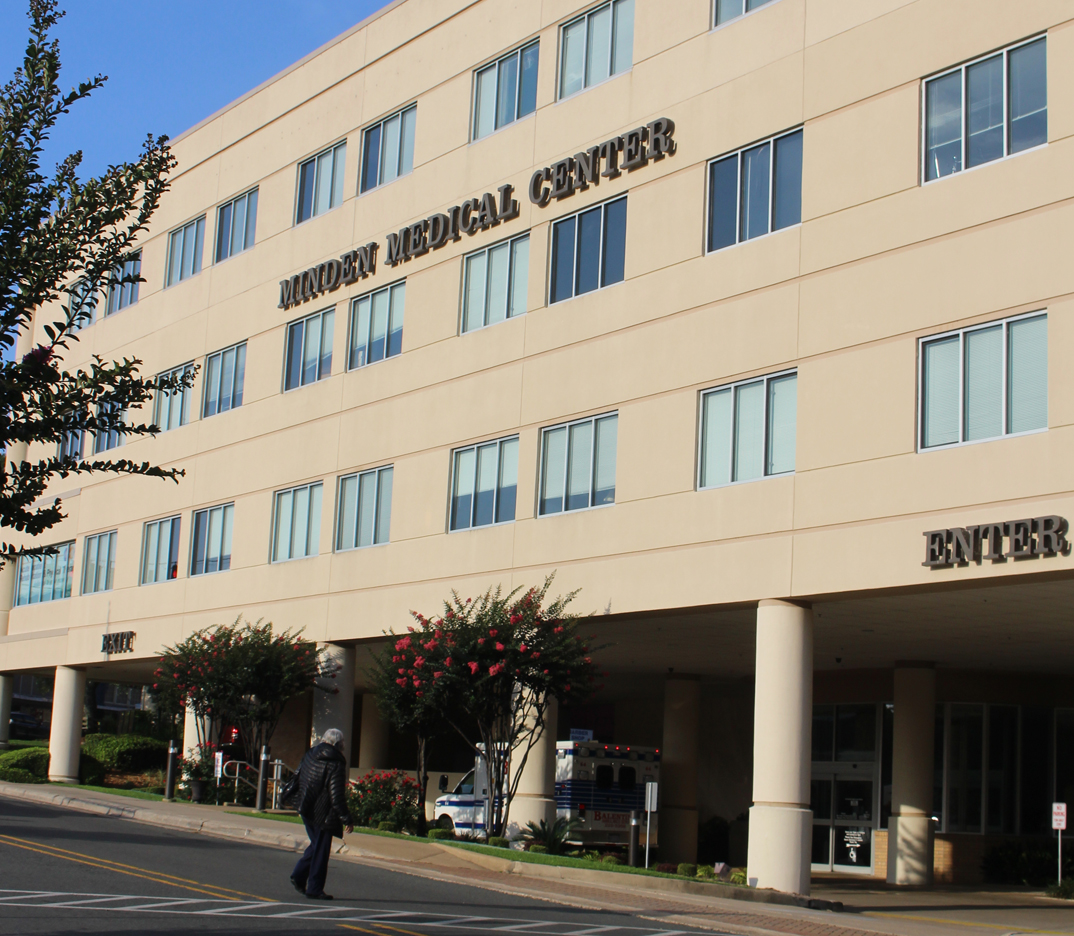 Minden Medical Center will have new ownership soon. Allegiance Health Management (AHM) of Shreveport has signed a definitive agreement to acquire Minden Medical Center and two other hospitals in Louisiana from subsidiaries of Tennessee-based LifePoint Health.
"We are delighted to move forward adding these hospitals to the AHM system and further demonstrate our commitment to this region," said Rock Bordelon. chief executive officer (CEO) of AHM.
"This is a positive development for Minden Medical Center and our community. The opportunity to develop an even stronger, locally-focused network is exciting," said Greg Pearson, chief executive officer of Minden Medical Center.
"We are grateful to LifePoint for being a part of our hospital and community for so long and helping lead us into our next chapter. And we're eager to get to know the AHM team better as we proceed with the next steps of the process."
"These facilities are each outstanding in their own right. and we have been incredibly impressed by their commitment to and success enhancing quality and patient safety," Bordelon said. "We look forward to working with their teams to improve healthcare delivery across this region."
Shreveport-based AHM is a system of 13 hospitals in Louisiana, Texas. Mississippi and Arkansas. Its facilities offer a range of inpatient and outpatient services as well as post-acute care and behavioral health services.
"Regional collaboration and the creation of strong regional networks have never been more important," said Scott Smith. market CEO for LifePoint Health's Louisiana hospitals.
"As part of AHM. we have an opportunity for Mercy Regional Medical Center. Acadian Medical Center and Minden Medical Center to join a growing regional system and build additional local networks to serve patients. The opportunities for growth and to reach and impact the health of more people throughout this region is exciting."
As part of the agreement, employees will retain their jobs, subject to standard pre-employment screenings. AHM plans to maintain all services the hospitals currently offer. Additional terms of the transaction will not be disclosed.
The acquisitions will be seamless for patients. All providers and contact information for the hospitals will remain the same.
In addition to Minden Medical Center, AHM will acquire Mercy Regional Medical Center In Ville Platte, and Acadian Medical Center (a campus of Mercy Regional) in Eunice.
The transaction is expected to be finalized in the coming months. subject to required regulatory reviews and other customary closing conditions.
Minden Medical Center is a 161-bed acute care hospital.