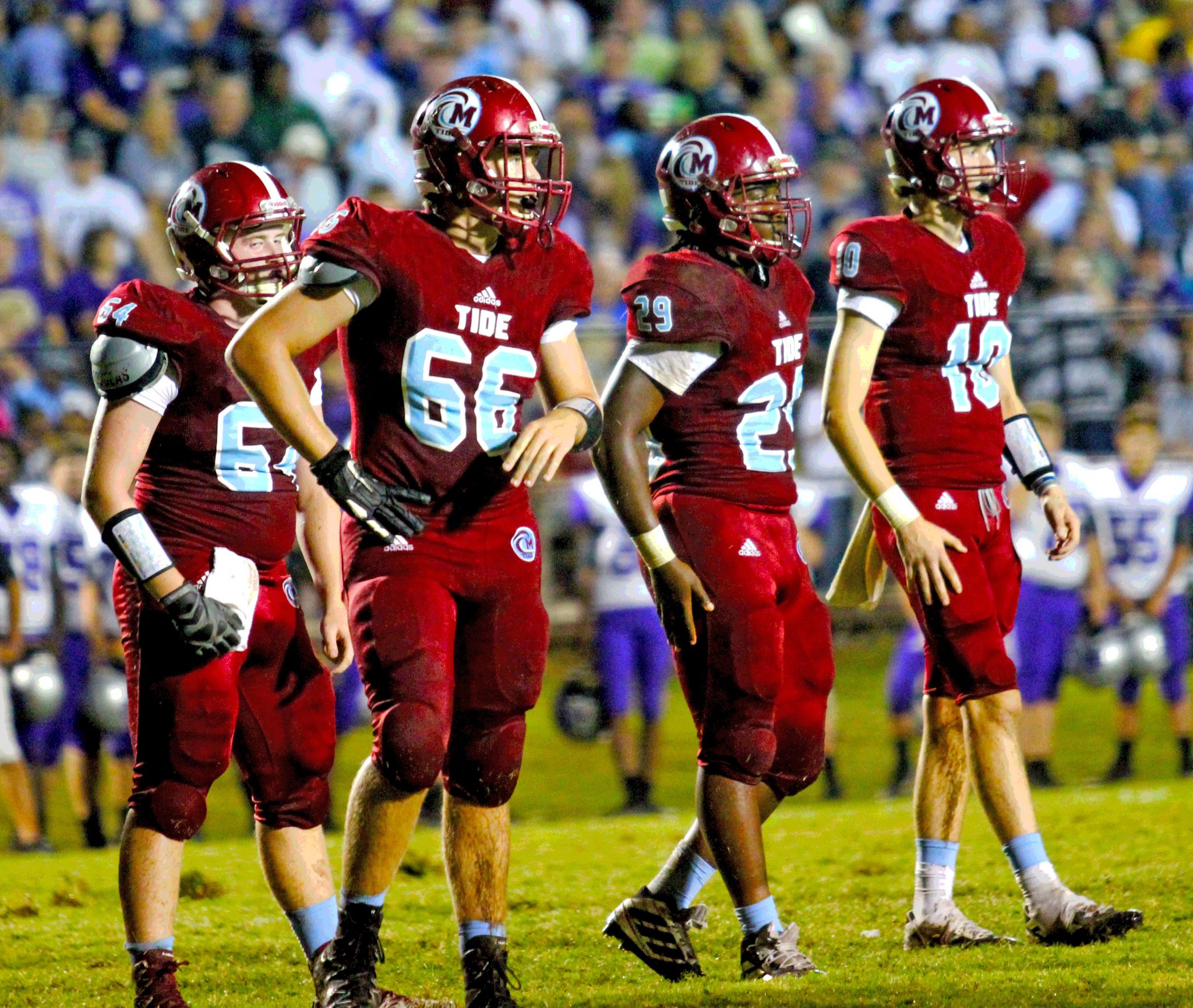 Minden High's win over North Webster on Friday marked a turning point for the program. Last season was mired in misery; every week seemed like a slog just to slip into the playoffs unnoticed. Turnovers, inconsistency and sheer bad luck plagued the Crimson Tide in 2018.
Still, core players from last year's team battled through and figured out how to leverage that experience into growth in the offseason. On offense, quarterback Trenton McLaughlin, running back Lieric Robinson and wide receiver Seth Johnson all hit the ground running in 2019. Johnson put on muscle (and somehow got even faster), Robinson improved his quickness and footwork, while McLaughlin studied film and gained confidence under center. It was obvious last year that those three had the requisite talent, but the question remained whether or not they would be able to live up to their potential.
Those questions seem to have been answered as Minden (2-1) has put an early loss to Parkway in the back of their minds and rattled off two straight wins heading into week four. The loss to Parkway may have been an aberration: fragments of 2018 that needed to be stripped away. Like a snake shedding its skin, Minden used the first half against Parkway to rid themselves of the poor habits that stole so many wins from the Tide in 2018.
Since that first half against the Panthers, Minden has outscored opponents 63-35. What once was a program defined by its defensive style has now grown into an offensive powerhouse.
But the Tide still know how to get it done defensively. On a wet field with a slippery ball, the Tide struggled to find a flow on offense against North Webster. So, they called upon Bobbie Britton and the Tide defense to step up and take over the game. Minden held North Webster to just seven points and proved they can find more than one way to win a game.
Such a balanced style bodes well for the Tide going forward. Looking at the schedule for the next few weeks shows that Minden has a chance to rack up wins heading into the latter stages of the season. Mansfield struggles to score and was shutout by Red River last Friday. North DeSoto isn't quite as good as last season and also lost handily to Parkway already. Booker T. Washington should be an easy win for Minden. The Tide beat BTW last season by 21 points.
Then comes the two-week gauntlet that could define the Tide's season. Minden finishes the season with games against Neville, at Bastrop, vs. Huntington at home, and finally at Franklin Parish. Neville is #4 in 4A, while Bastrop reigns supreme as #1 in the state currently. Huntington and Franklin Parish could both end up being "trap games" if the Tide lose focus after playing two top-five teams in the state.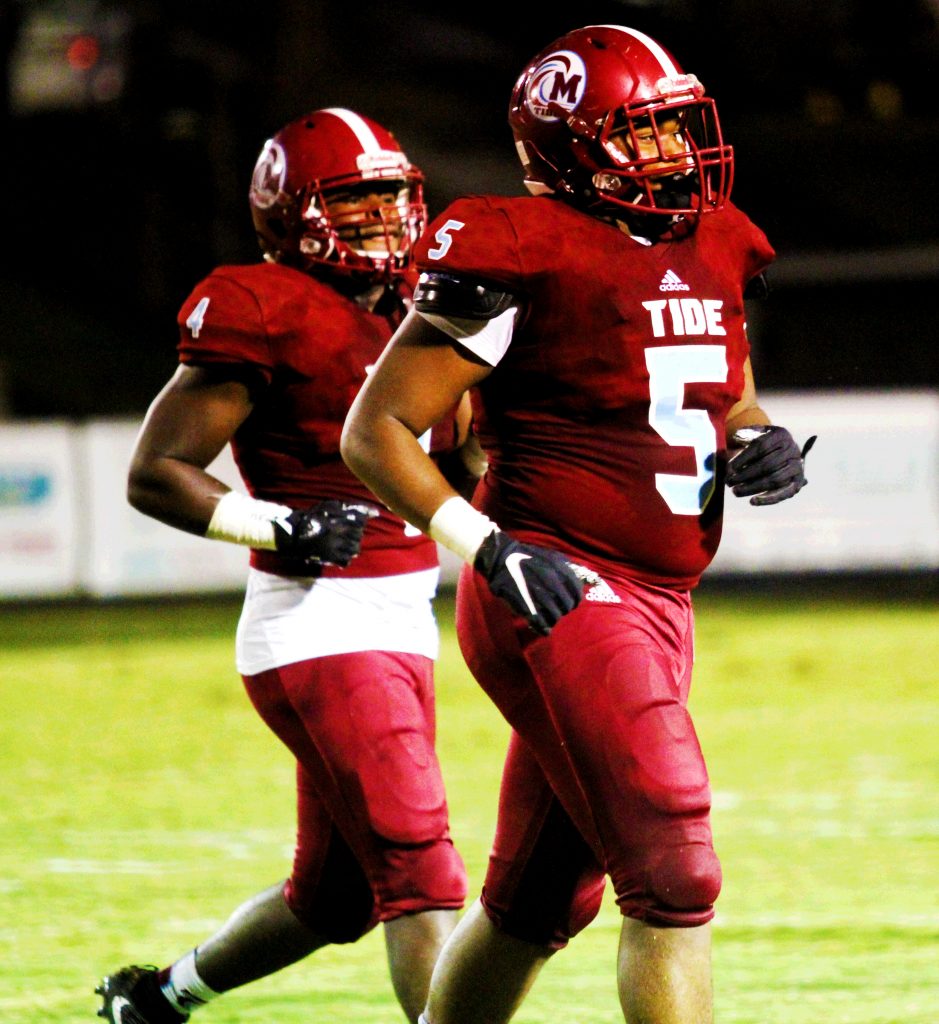 When it's all said and done, Minden could be looked at as one of the teams to beat in the state. They are dynamic on offense, especially when their behemoth offensive line is healthy. They are a force on defense, the calling card of head coach Spencer Heard's tenure. Most importantly, they have experience playing with each other. Three weeks into 2019, they now have experience winning in a variety of ways. It seems like the ball may be bouncing Minden's way this season, for once.
NOTES ON THIS WEEK @MANSFIELD (FRIDAY, 7 P.M.)
This Friday will be Mark Chreene's 200th game to broadcast Minden Football. Yes, it's all consecutive. Only Byrd's Charlie Cavell has been doing it longer (as far as current, local radio broadcasts go). Charlie has been calling Byrd games for 22 years , and this year is Mark's 19th year.
Coach Heard has 41 wins at Minden (41-31, seventh season). This places him fifth all-time in coaching wins at Minden High. He is five wins away from tying Coach Chuck Herrington with 46 wins.
Most Wins by Minden Coach
1. Elton Kelly (1957-1965) – 63 wins in 9 seasons; three District Championships (1959, 60, 63), four District Runners-Up (1957, 58, 62, 64), one State Championship (1963)
2. Steve Brasher (1983-1991) – 58 wins in nine seasons; two District Championships (1985, 86), two District Runners-Up (1987, 88)
3. George Doherty (1951-1956) – 50 wins in six seasons; three District Championships (1953, 54, 56), two State Championships (1954, 56)
4. Chuck Herrington (1977-1982) – 46 wins in six seasons; three District Championships (1979, 80, 81), two District Runner-Up (1977, 82), one State Championship (1980)
All-Time, Minden has played Mansfield 40 times. Minden hasn't faced Mansfield since 2004. Minden's record vs. Mansfield is 27-12-1 with an overall score of 900-540 in Minden's favor. This "rivalry" goes all the way back to 1919 with Minden winning the first meeting 14-6.