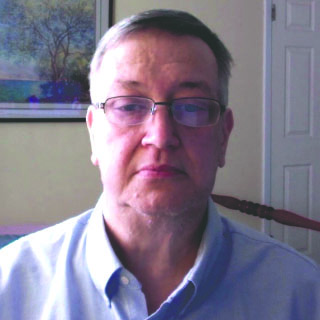 A recent discussion online regarding whether a specific house in Minden was "antebellum" sparked me to looking back through the records to put together a list of the houses still standing in Minden that meet that definition. For our purposes, since there are a couple of houses that "teeter on the edge" I am using the definition that the house must have been finished in 1861, the year the war started. Over the course of this article I will also include some other homes that are close to having the proper age, at least one of which the owner states does have that status. I am not the arbiter of true age. I am basing my opinions off three or four sources.

My first go to document is a publication done by the "Louisiana Tech University Department of Architecture" under the leadership of F. Lestar Martin, concluding in 1984. Martin and the students surveyed the hill parishes of North Louisiana seeking buildings over fifty years old (i.e. 1934 or earlier.) The students traveled around, photographed buildings and interviewed occupants in search of historical data. Sketches were made of many of the structures and the work was published in several volumes. The one for Webster Parish is "Folk Architecture in North Louisiana, Webster Parish, Volume IV." In addition to the sketches a brief description of all found properties is included with dates of erection as best they could be estimated. This source is fallible but is an excellent first step.

My second source is one I have used over and over again. Being a local historian has in many ways been easy because so much of the work was done before me by Mrs. Paul (Thomas Lorraine) Campbell, who preceded me as Webster Parish Historian. In particular, I relied on a quiz Mrs. Campbell put together for the Dorcheat Historical Association in 1978, in which she outlined her views of the oldest structures. Interestingly she mentioned twelve of the oldest structures at that point – five of them are now "gone with the wind."

My third source was some other local history found in local newspapers and particularly the blurbs written by Major DePingre for his History of the First Baptist Church, published in 1969. Major provided me with much help on this topic over the years.

A final source is the paperwork filed for some of these houses when they were placed either individually or as part of the Minden Historic District, on the National Register of Historic Places.

So, with that said, I'm going to list the six properties I found to be antebellum. I am adding a seventh that local restoration expert Denton Culpepper who transformed the Shadow Place into Ivy Vale Plantation and knows so much more about historical architecture than I, has on his list. As I will say, I have a later date, but Denton "knows his stuff." Beyond that I will be discussing a few other properties, including the one that started this discussion the Vance-Sugg-Christy – that I dismissed based on my research as definitely not antebellum. However, in my research, I found at least one source – that I'm not prepared to fully embrace – that does list it as antebellum. Finally, if you don't like the list. Speak your peace. By no means am I the "last word." I just write a little history column to entertain folks that love local history – let's enjoy preserving our history.
My order on these properties is totally random. The first house is the Hodges-Warren-McDaniel home, 413 East and West. Two-story Federal style, one-story gallery, milled siding. Built in 1861 by Junius Y. Webb, sold to Marvin P. Hodges, Joseph Warren 1965. Carolyn Warren, later McDaniel, inherited the home from her husband after his death. Mrs. Campbell wrote: "The Hodges-Warren house on East and West is said to have been built in 1861 as a town house by Junius Y. Webb, later Captain of the Minden Rangers Confederate Calvary unit in anticipation of leaving his family for the war. Webb enlisted in 1862. The original property was equivalent to several city blocks." Mrs. Campbell noted that in 1978, the present owners, the Joe Warrens were only the third family to occupy the house in 117 years. This was the boyhood home of Sam G. Webb of Webb Hardware whose adult home is today Grace Estates.

House number two is the Hamilton-McIntyre-Daniel home, 614 Lewisville. Two story, short two-story portico, sawn siding. Built c. 1855 by David Watson Canfield (owned sawmill). Sold immediately to John T. Hays. Sold to David B. Hamilton 22 October 1859 for $1500. Known as McIntyre House. Dr. David B. Hamilton purchased the property – 3 acres "and improvements" – from John T. Hays, who had bought it from David Watson Canfield on Jan. 2, 1855. Canfield may have been the builder of the house. Hamilton's granddaughter-in-law, Mary McVoy (Mrs. Banks) McIntyre, last of the family to occupy the home, lived there until her death on December 12, 1965. Thereafter, Dr. and Mrs. Gary Daniel purchased and restored the house. No major changes were made in the restoration.

The third house is the Hardy-Miller Inabnett home 415 Broadway. Two-story, integral balconied gallery, sawn siding. Built c. 1855 by William Hardy; owners J. F. Hill, 1895; Roy Miller, Mrs. Roy M. Inabnett, 1952. Currently owned by Joe Miller Inabnett of New Orleans. Clarence King was the renovation architect. Here is Mrs. Campbell's history of the property: "On February 27, 1840, Lot No. 72, fronting on the parallelogram was sold by Reuben Drake to William Hardy for $500. The price probably indicates improvements – that is, a house. Six years later, September 9, 1846, Reuben Drake sold an adjoining front lot, No. 73, along with front lot No. 76 and lots 95 and 96 in the rear to William A. Drake. Then, on June 24, 1855, W. A. Drake, Drury Murrell and other co-owners sold to William Hardy the same lots 73 (front) and 96 (rear) 'adjacent to the property where Hardy lives' – which indicates a dwelling house on Lot 72 at that date, 1855. Whether or not there had been one there when Hardy bought the property fifteen years earlier. Subsequently Hardy's widow, Mary E. Hardy, obtained possession of house and grounds from the other Hardy heirs. She sold the property to James F. Hill on March 30, 1895, and on May 11 of the same year, Hill sold to Joe Miller, Mrs. Lenwood Inabnett's father. Changes were made in the house by Miller (including moving it to the center of the lot), but most of the front is original."

Fourth on the list is the Drake Home, 1110 Broadway. Two-story "H" house, portico, sawn siding. Built 1859 by Foster Robinson; bought 1866 by W. A. and Hervey Drake; inherited by Annie Drake, 1890; inherited by Aubrey Drake, 1935. Mrs. Campbell observed: "The handsome tall house with two-story portico (on original lots 134 and 135), occupied since the 1930s by Mr. and Mrs. Aubrey E. Drake, was built by Foster Fish Robinson. Robinson came to Minden from New Orleans in 1850 and immediately became a successful merchant and built himself a house. (One of Robinson's daughters married a son of Isaac Murrell.) Robinson sold the house in 1865, and after another change of ownership it became property of a Drake kinsman. The semi-official map of old Minden shows six lots – three on the parallelogram and three behind – as owned by H. Drake, whose daughter Annie inherited both lots and house. Annie Drake sold the place in 1897 to her brother, Felix Drake, Sr., father of A. E. Drake." Today the home is occupied by Drake heir Claire Drake Moore and her husband Luther.

The fifth house is the McDonald-Fogle-Irving home, 508 Fort Avenue. Built 1840s by Col. William Bates, bought by John McDonald. Sr., c. 1865. Inherited by Pearl McDonald Fort. 1898, bought by W. R. Fogle, 1922. According to Campbell: "the house on the corner of Fort Avenue and East and West Street, owned by W. R. Fogle, is said to have been built just before or just after the Civil War. The builder was John McDonald, Sr., and the style was the popular two-story portico front. Fogle added the splendid pillared porch and dormer windows. Originally there was much ground, also servant quarters, around the home, the driveway of which became McDonald Street. The house became Fort property through the marriage of McDonald's daughter, Pearl, to Walton Fort, one-time Minden Mayor for whom Fort Avenue was named." Now, to add some corrections to Mrs. Campbell's work (that's risky) and some updates. Walton Fort, while a long-time official in the local Democratic Party and a City Councilman, was never Mayor. His brother Connell Fort did serve several terms (and serves as the namesake for Fort Street off the Homer Road next to where his home was located.) Of course, today the house is known as the home of Mrs. Frances Irving (my apologies, ma'am but I don't know the new name – congratulations.) who opens it to tours centered around her family relation to Margaret Mitchell of "Gone With the Wind." I have been shown paperwork that dates the construction of this house to 1840, although I only saw copies and cannot verify the validity. It is clear this house was standing during the war as it is mentioned in the Civil War journal of Kate Stone who traveled through Minden during the war.

The sixth and final home on my list is the Geren-Brown House, 1102 Broadway. Paired columns on integral gallery, dormer, milled siding. Original builder, John Geren, 1845-50; Pierce Rathbun, 1915; renovated by J. D. Brown, 1968. I think few local residents have ever really looked at this home and certainly never considered it a rival in age to the magnificence of some of these other homes. However, as documented by the Tech study (and backed up by Denton with his knowledge) the core of those house, how much I am not sure, was constructed well before the Civil War. Currently this home is owned by the Palmer family.

Those are my six. Now for the other possibilities and contenders. Denton has on his list the Chaffee-Treat-Baird home on the corner of McDonald and College Street. The Tech study gives the following listing for this house. "217 North College. Originally a Carolina "I" house type. Two-story, one story gallery, milled siding. Some log construction. Built c. 1870 by Clarence Chaffe. Later Baptist parsonage." My father actually attended some church parties in this house when it was the parsonage for First Baptist in the late 1920s early 1930s before the property was swapped for the Frank Treat home, two doors down that stands today next to the Minden Church of Christ. Mrs. Campbell does raise the possibility of antebellum status as she writes: "The Frank B. Treat house on College Street. This house is said to be antebellum and may have been built by one of the Chaffe family (I can confirm such from Chaffe descendants, which is also where I get my post-war date confirmed), but information varies on date and builder. Several families have lived there and for a while the house was the parsonage of the Baptist Church before Treat acquired and remodeled it. Bricks used in the original building were made on the premises. At one time the yard encompassed the triangular park in front." Major DePingre also considered this house to be antebellum.

Then there is the home that started this discussion. The Vance-Sugg-Christy house. The Tech survey includes the following profile: "1111 Broadway. Two-story w/gallery ornate wood trim and balustrade. Built by Thomas Vance c. 1870. Bought by Sugg family, 1935." Mrs. Campbell's take was as follows: "Vance-Sugg House. It has been said that the beautiful double-gallery house on North Broadway, next to the Episcopal Church, was built by the same person who constructed a similar house on the site of the Minden Bank (today Webster Parish Sheriff's Office.) Both houses apparently were built in the late 1870s or early 1880s. The Sugg House was built by S. J. Vance whose wife was related to a later owner, Will Sugg." However, Schelley Brown pointed me toward an article from the local Signal-Tribune on September 25, 1934, that advances a theory of an older construction date in an article about the home being purchased from Vance heirs by Sugg. Early in the article it states that "The Vance home is one of the landmarks of Minden and was constructed before the Civil War. According to Alberta Glass, Minden Confederate veteran, when he returned from the war the house was occupied by a Mr. Lancaster (likely R. A. Lancaster, Mayor of Minden). It was then sold to Tom Carter, who remodeled it and lived there. Carter sold it to Dr. Vance when the doctor moved to Minden from Red River Parish." This would provide an antebellum date for construction. In addition, Major DePingre listed this house as antebellum. But note that Glass says it was there when he returned from war, not when he left. However, a few years before Glass spoke, reminiscing about growing up in Minden, Belle Pratt Vance, wife of Dr. T. J. Vance suggested to the newspaper – without a blanket statement of fact – the she and Dr. Vance built the home after their marriage in May of 1875. So, I am basing my decision on the examination by the Tech students and Mrs. Campbell's sources – but the possibility of antebellum status is out there.

A final source of some controversy is the age of the Hill-Drake-Hines home. Mrs. Campbell does not discuss that house and the Tech profile says the following: "1202 Broadway. Two-story Greek Revival, colossal Tuscan columns on two-story balconied portico added 1905. Milled siding. Begun 1880s by Felix Drake, Sr." In their application for placement on the National Register of Historic Places, the current owners advance a much earlier date that the one cited by Tech. The controversy is summarized in the National Register paperwork as follows: "The original date of the house and its subsequent architectural development is the subject of some debate. The applicant has presented a well-detailed history which suggests that the house was originally built sometime between 1836 and 1859. According to this account, the house was substantially enlarged and given its present Colonial Revival treatment in 1883. Apparently, the owner at the time shipped four large columns to the site for use in the renovation. Architectural evidence certainly supports 1883 as a date for some of the present construction. Much of the interior work has a strong late nineteenth century character. But 1883 seems rather early for the type of pretentious Colonial Revival treatment seen at the Drake House. The first decade or so of this century would seem to be more likely. In any event, the following description will focus upon the house's present appearance, which of course, is the source of its significance." As I have indicated, I am not saying if these houses are or are not of a certain age. To fall back again on someone who knows more than I, Denton has categorically stated his analysis puts a post-Civil War date on this home. And, in the grand scheme it is a magnificent, well=preserved example of classical architecture of which our town can be proud.

So, there's my summary of six homes I will assert are antebellum plus a couple for you to sort out. Clearly, we are blessed that these dwellings have survived, particularly considering the loss made clear between Mrs. Campbell's work forty years ago and today. I hope the local residents will continue to preserve these physical Echoes of Our Past.