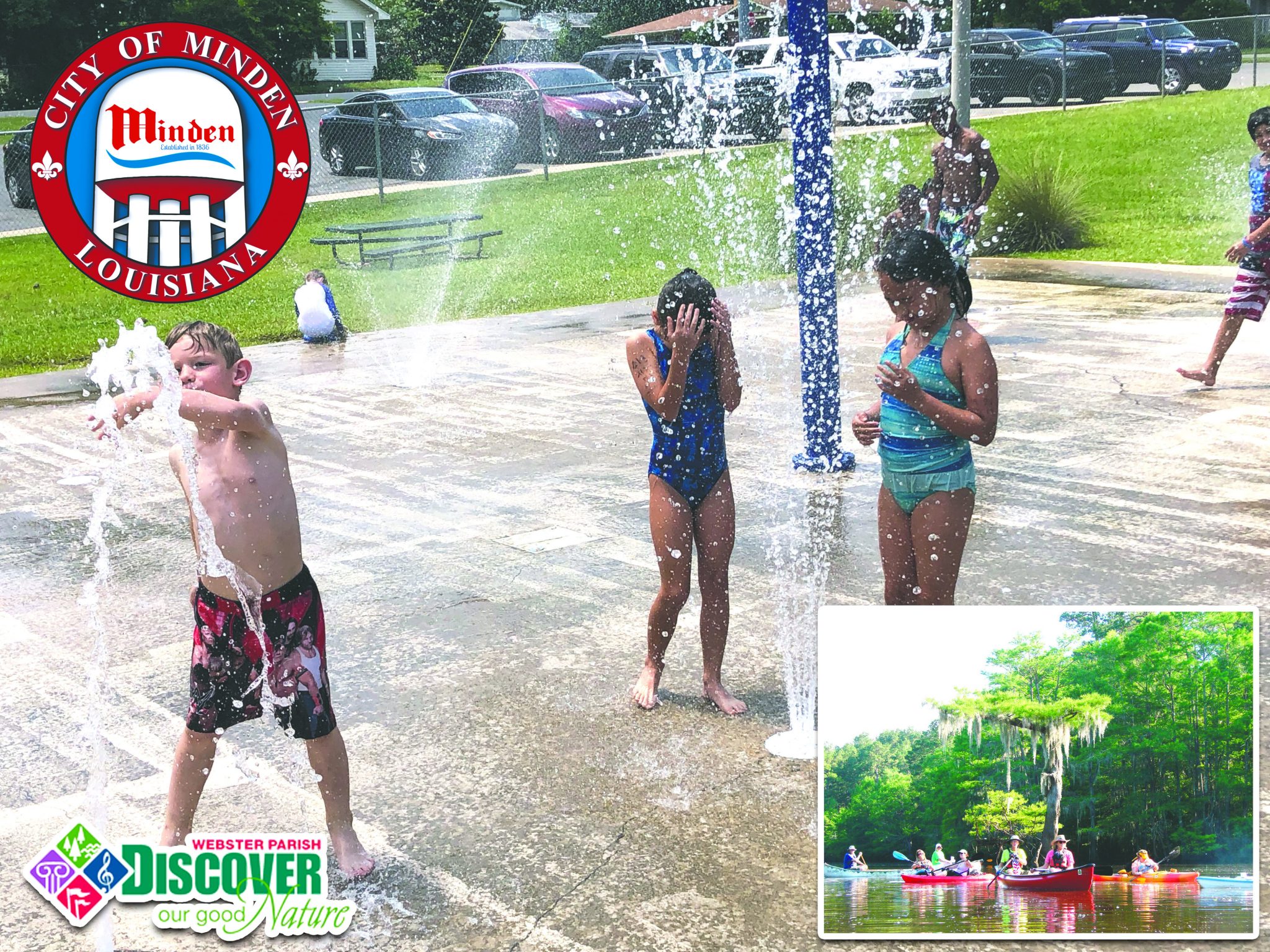 Things to do in Webster Parish to stay cool this summer
Friday marked the official start of summer. While summers tend to bring the heat, Webster Parish harbors a variety of outdoor water-based activities that will allow anyone to enjoy getting out and being active without the worry of rising temperatures.
"Minden is home to three great water parks, those being Victory Park, Babb Park, and Ewell Park," said Minden City Mayor Terry Gardner. All three of these local parks are home to spray parks, which hosts a variety of ways for children to have fun and stay cool. "We'd love for people to come out and enjoy our parks. They're great family fun. At all of our water parks, we also have that playground equipment, so children can enjoy the play area and then cool down at the water parks. Victory Park also has a covered area so parents can sit in the shade while their children play," said Gardner. The spray parks hours of operation are 10 am to 8 pm.
People also have the option of going to the local Recreation Center as a way to stay active and avoid the summer heat. "Of course we have our swimming pool with lifeguards on duty," said Gardner. In addition to that, there is also a spray park, as well as a variety of indoor facilities people can use to enjoy themselves and not be directly under the sun. The Minden pool's hours of operation are noon – 4 pm on Monday, from noon to 7:30 pm Tuesday through Friday, and from 10 am to 3:30 pm on Saturdays.
For those who spend their summer venturing out into mother nature, there are a variety of lakes and other bodies of water that are available in the local area.
"If people own their own boats or kayaks there are several boat launches throughout the parish," said Serena Gray, Executive Director of Webster Parish Convention and Visitors Commission.
For those who are looking for a more relaxed day out on the water, Dorcheat Bayou may be the right call, where "the waterway is calm and great for fishing," said Gray.
For people without boats, Lake Bistenau would probably be the ideal choice. "They have jon boats, canoes, and kayaks available to rent. Also, for bigger groups, they have group campsites available, which when reserved allows them access to a swimming pool as well," said Gray.
To find out more information about the various events and facilities that Webster Parish has to offer over the summer visit www.visitwebster.net.