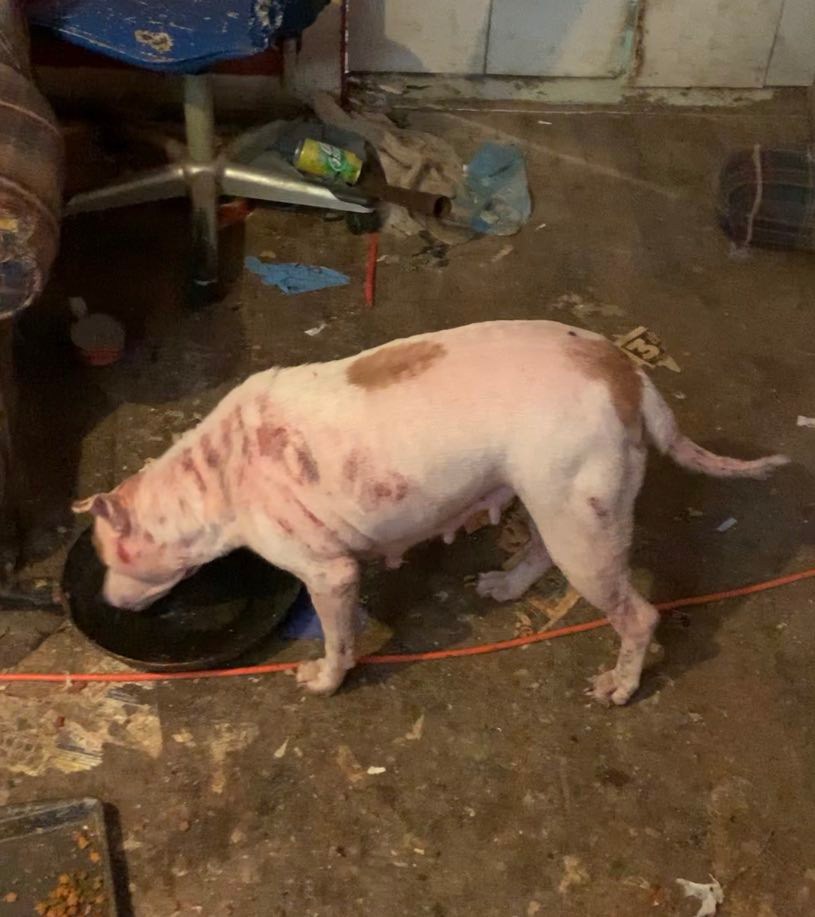 Group Seeks Donations For Their Care
(Springhill, LA) – Acting on a tip, Officer Fannie Rankin of the Springhill Police Department visited a residence on Wednesday, May 18th, on Second Street NW. Inside, Officer Rankin counted 11 cats, 3 kittens, and one dog living in squalid conditions, with urine, feces, and trash covering the floors of each room. The dog, a white and brown pit bull terrier mix named Bonnie, had open sores and needed immediate veterinary care. The family surrendered the 14 cats and the dog to Kristy Nix and her partner Emmett Logan, who accepted the animals on behalf of the Humane Society of Louisiana (HSLA). One cat gave birth to two kittens, but all the other cats have been spayed and neutered and are ready to be adopted or transported to another rescue organization. A local veterinary clinic treated the dog for skin allergies and severe flea infestation. All the animals are doing much better and are expected to make full recoveries. The majority of the cats were gray tabbies.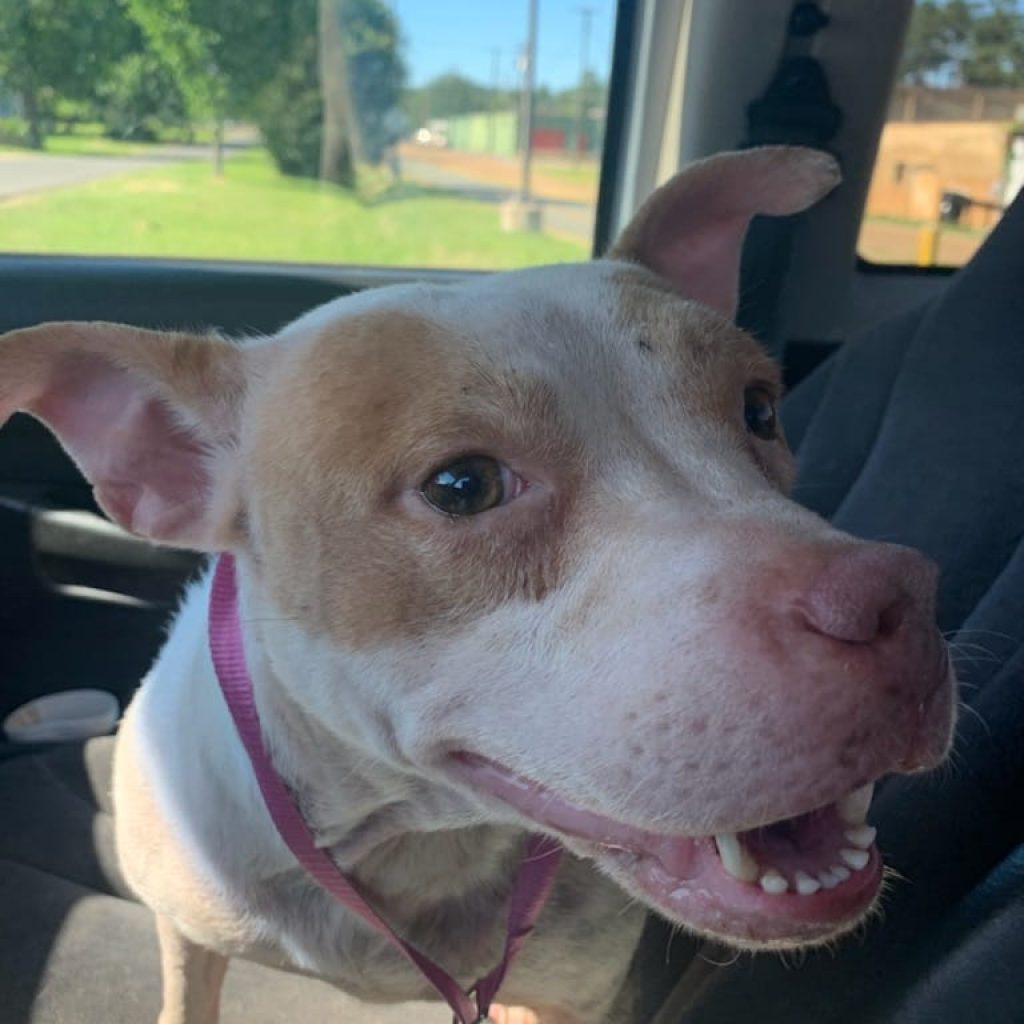 HSLA is no stranger to the area, having accepted 29 dogs from a similar situation in Springhill a few months ago and took custody of multiple dogs from the Bienville Parish Sheriff's Office last year. Sheriff deputies investigated several complaints, arrested the owners, and gave the dogs and two snakes to the Humane Society.
Like many parishes and towns in the rural areas of Louisiana, neither Webster Parish nor Springhill operate public shelters that will house stray or confiscated animals, so they have to rely on private humane organizations to provide these services. But these services are not cheap. Next legislative session, HSLA plans to ask lawmakers to fund the construction of additional public animal shelters.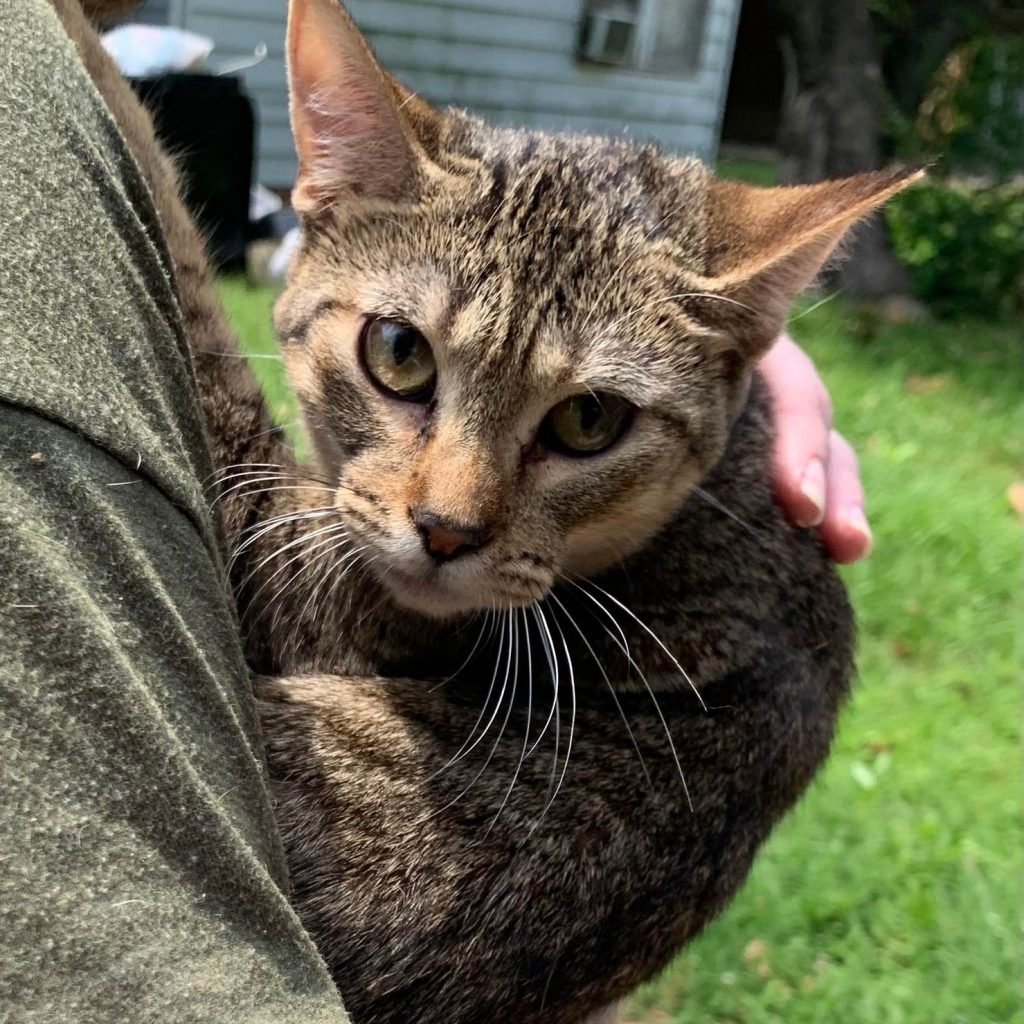 HSLA expects the housing, food costs, and vet care for both rescues to cost several thousands of dollars. Those willing to donate can send a check or money order to HSLA, P.O. Box 740321, New Orleans, LA 70174, or contribute online on its website at www.humanela.org. All donations are tax-deductible.
"We thank the Springhill Police Department for once more ensuring that animals in their town are adequately cared for and Kristy Nix and Emmett, our go-to rescuers in this area, for coordinating the logistics of moving these wonderful pets to safety," says Jeff Dorson, HSLA founder and Director. "They deserve everyone's respect and appreciation for their selfless efforts," adds Dorson.
Established in 1988, HSLA is one of the largest animal advocacy organizations in the state and operates the Enoch J. Donaldson Animal Sanctuary, located in Mt. Hermon, Louisiana.