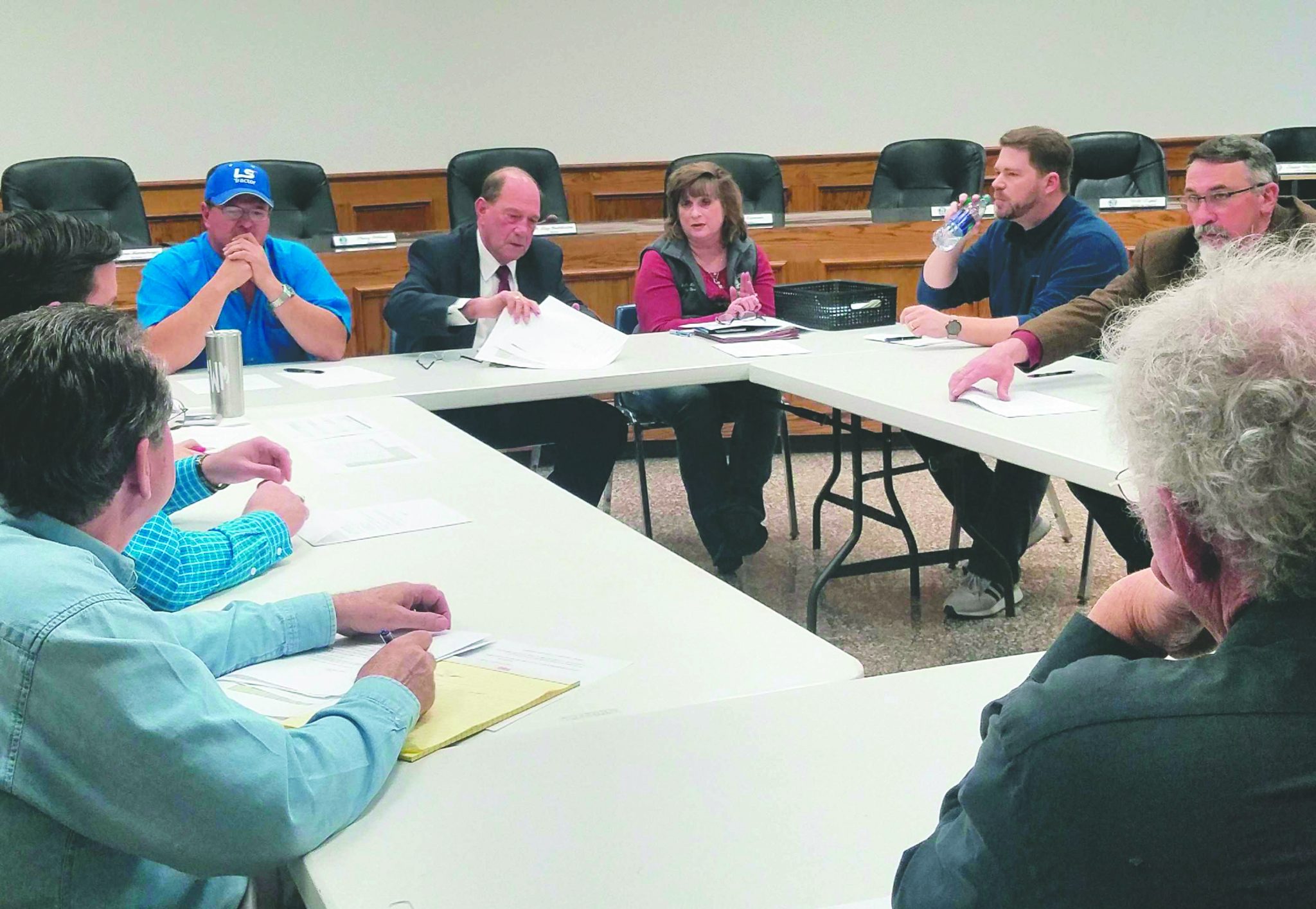 NOTICE OF PUBLIC MEETING
DATE OF NOTICE: April 5, 2019
A Public Meeting will be held as follows:
Date: April 8, 2019
Time: 5:00 P.M.
Place: Council Chambers, Springhill City Hall, 101 Machen Drive, Springhill, Louisiana
AGENDA
CALL TO ORDER.
PRAYER
PLEDGE OF ALLEGIANCE
CONSIDER MINUTES OF THE LAST REGULAR MEETING HELD MARCH 11, 2019.
CONSIDER THE FINANCIAL STATEMENT FOR MARCH 2019.
PUBLIC COMMENT
OLD BUSINESS: Consider authorizing the Mayor to enter into a Cooperative Endeavor Agreement between the City of Springhill, Louisiana, and the Town of Taylor, AR for the act of donation of a drug dog for the Police Department.
NEW BUSINESS:
Amber Cobb, Main Street Manager will be present to give the Mayor and Council an update on the Main Street Program.
Jeffery Barnard, North Webster Parish Industrial District Board Representative will be present to address the Mayor and Council.
Authorize the Mayor to pay for Administrative Consulting Services and Engineering Services FY LCDBG Application 2020/2021.
Adopt a Resolution entitled "A Resolution Authorizing the Mayor to execute on behalf and in the name of the City of Springhill a contract for Louisiana Community Development Block Grant Administrative Services".
Adopt a Resolution entitled "A Resolution in opposition of all proposed legislation that transfers the administration and collection of local sales & use taxes to the Louisiana Department of Revenue".
Consider the Police Chief's recommendation to replace the fence at the Springhill Jail exercise yard.
Consider the Police Chief's recommendation to make the necessary repairs to the fire sprinkler system at the jail.
Consider payment of the March 2019 bills totaling $81,689.42.
.
ANNOUNCEMENTS.
ADJOURNMENT.
IN ACCORDANCE WITH THE AMERICAN WITH DISABILITIES ACT, IF YOU NEED SPECIAL ASSISTANCE, PLEASE CONTACT SHELLI MALONE AT (318) 539-5681, DESCRIBING THE
ASSISTANCE THAT IS NECESSARY.
Hand posted on Springhill City Hall for General Public on April 5, 2019 at 11:15 A.M.
---
Shelli Malone, LMMC
City of Springhill, Louisiana
101 Machen Drive, Springhill, LA 71075
(318) 539-5681