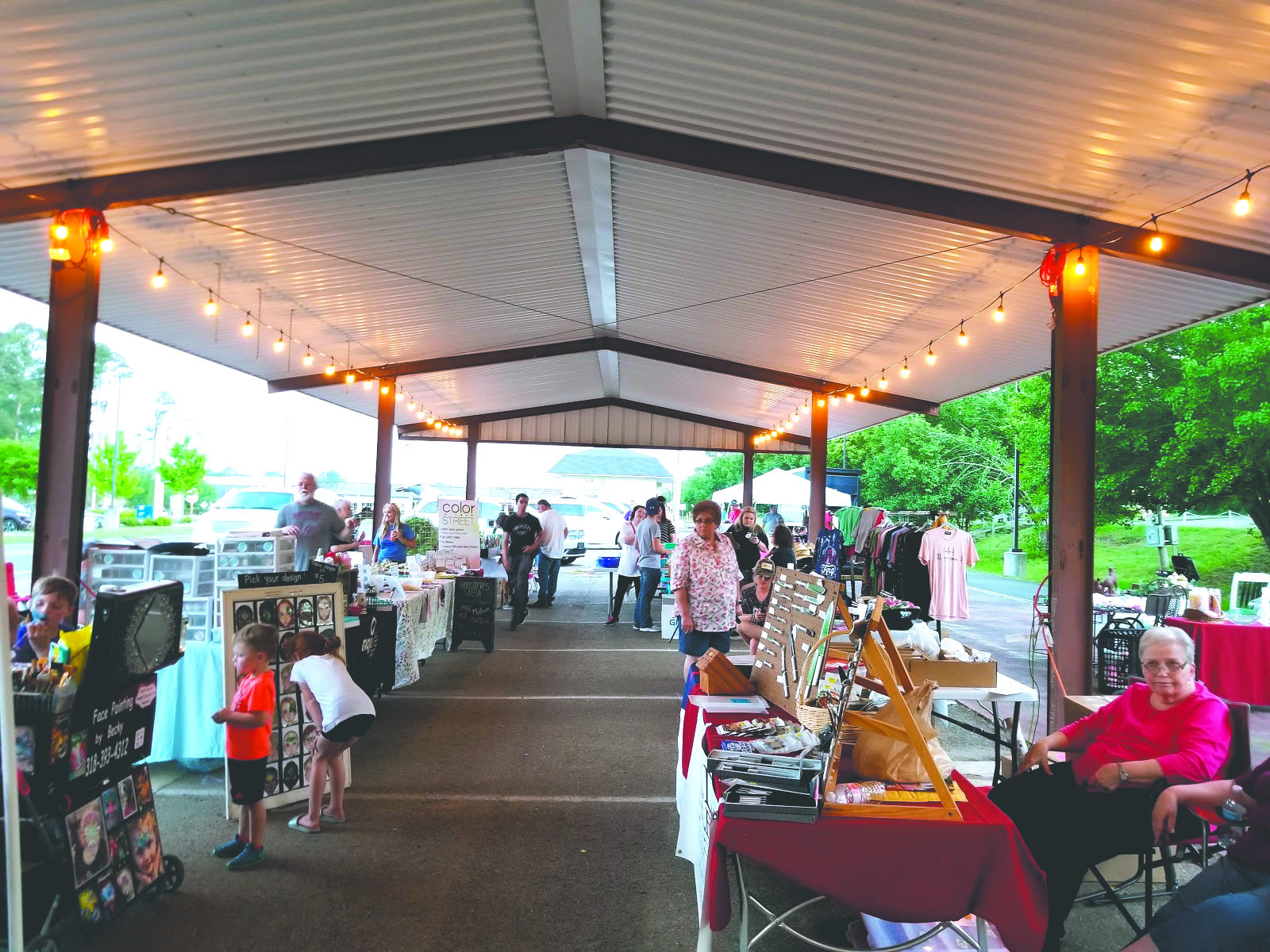 Springhill Main Street makes this a monthly event
SPRINGHILL – The Farmers Market Pavillion was alive with excitement Saturday evening, when the Springhill Main Street Program hosted its very first Depot Trading Post.
Children enjoyed face painting and crafting, while their parents browsed the many vendor booths.
The guitar strings twanged and people danced down the aisle to the tunes of Sam and Amy Grillett.
And, for those that worked up an appetite showing off their dance moves, Bubba's BBQ was there ready to serve.
"Thank you Springhill for showing up and showing out," said Springhill Main Street Director, Amber Cobb. "The crowd around 7 p.m. was so thick you couldn't even walk the aisle. I love this city!"
Cobb said that the highlight of her night was when one of the vendors from Bossier City said, "I love this place! You guys are all like family, and it's just beautiful."
The Springhill Main Street program intends to make this a monthly event, with the next Depot Trading Post being scheduled for May 25.