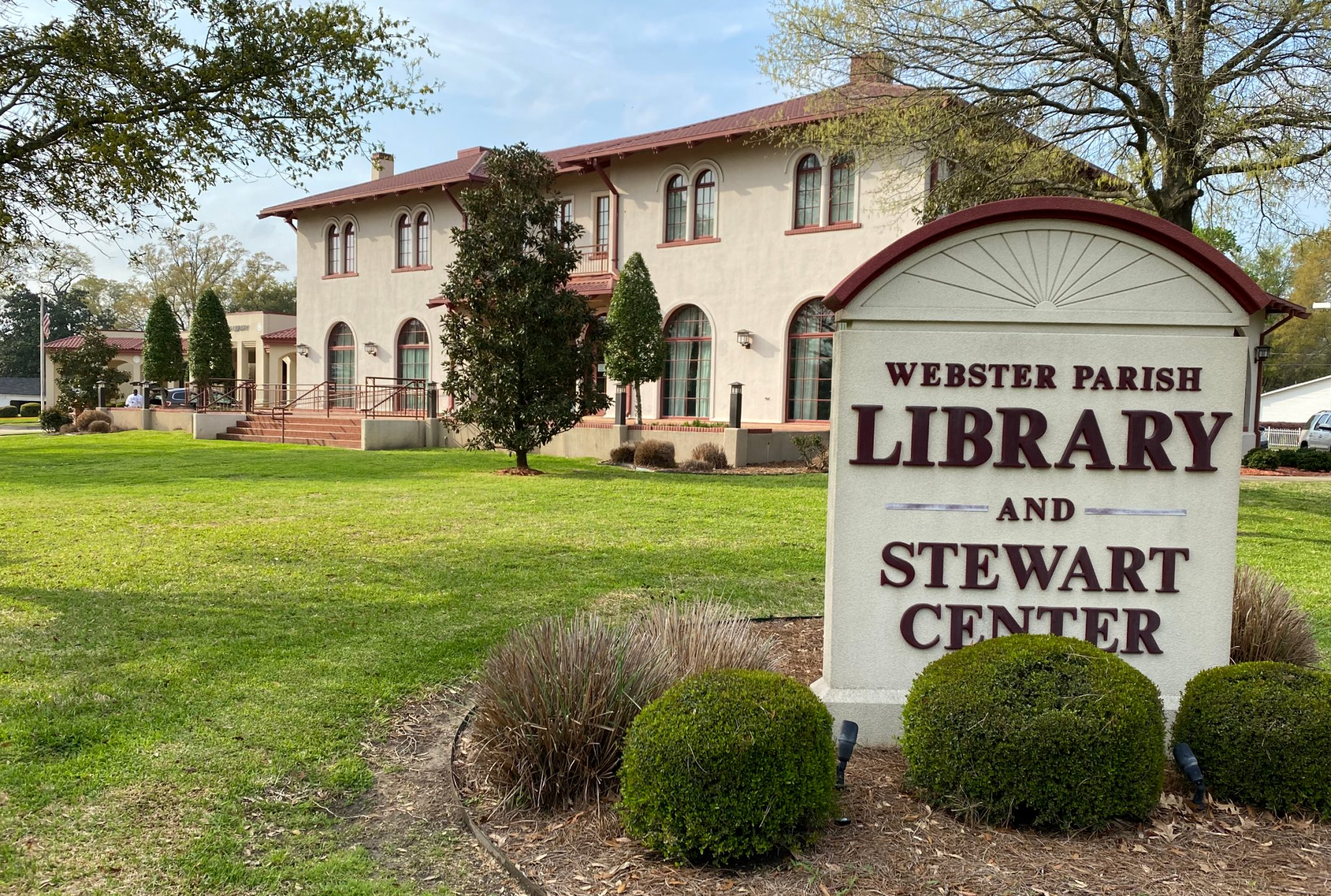 The Minden branch of Webster Parish Libraries held two fun events on May 24: Squirt Gun Painting and Let's Make Jam.
Squirt Gun Painting was an activity aimed at teens. Using squirt guns loaded with liquid watercolor paints, youth made fun, colorful, and drippy works of art that could either stand alone or be used as a background for drawing or painting. Teen Coordinator Aubrie Stahl is always looking for fun activities for teens to enjoy.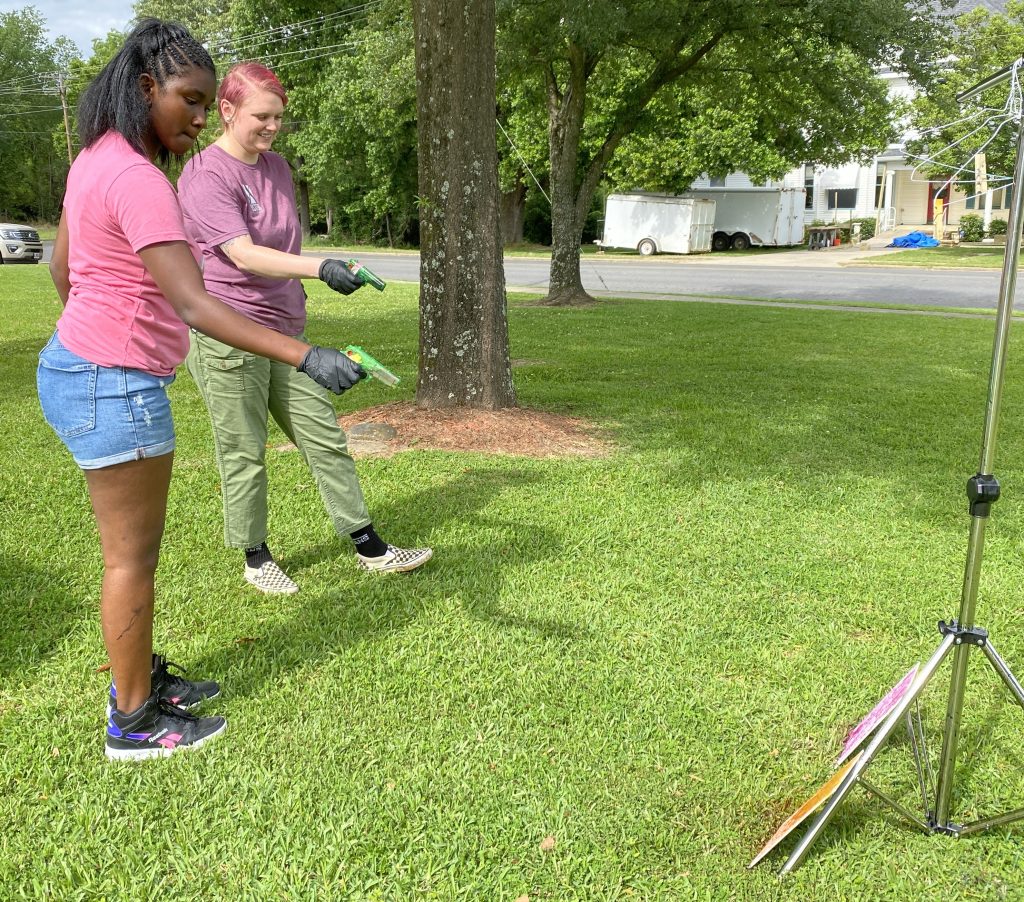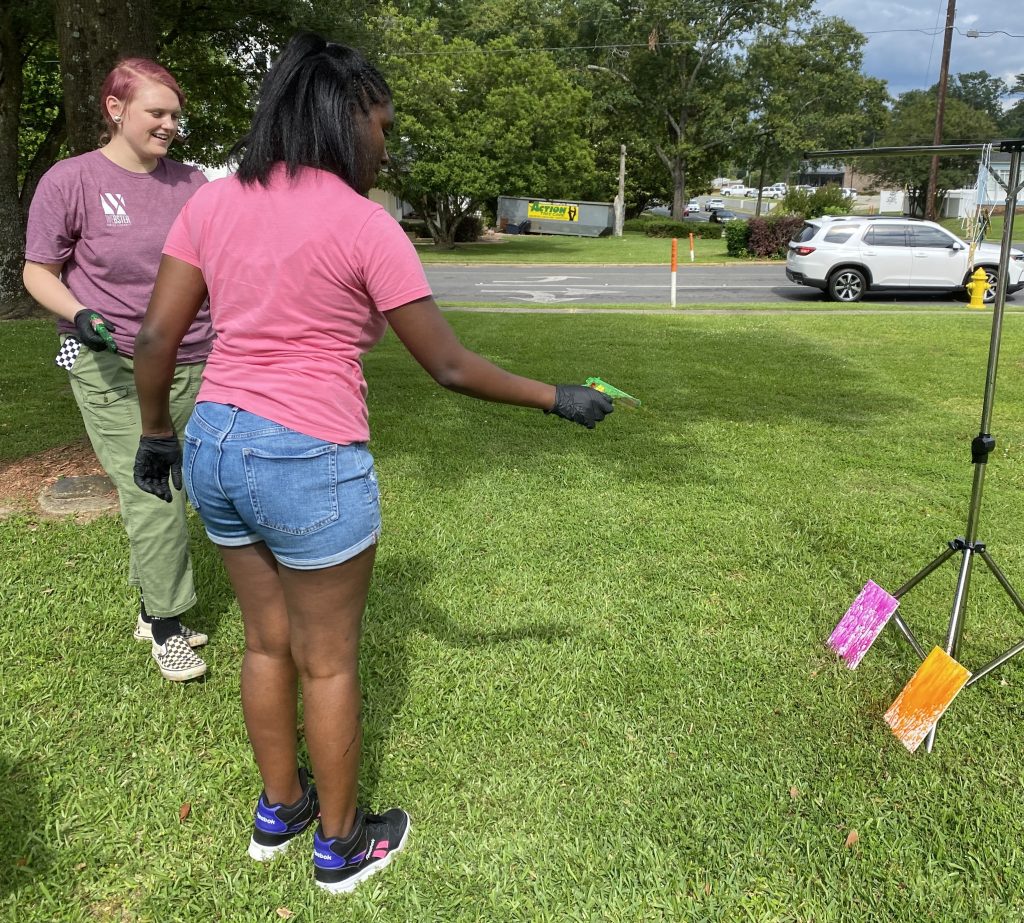 Let's Make Jam was intended for an adult group, but kids enjoyed it as well. Using a heated blender, Valerie Killgore was able to demonstrate making delicious blueberry jam from scratch in just under an hour. While the blender heated to 220 degrees amid the hypnotic pulsing, Killgore described the many ways she uses it to can and preserve fruits, vegetables, and even pizza sauce.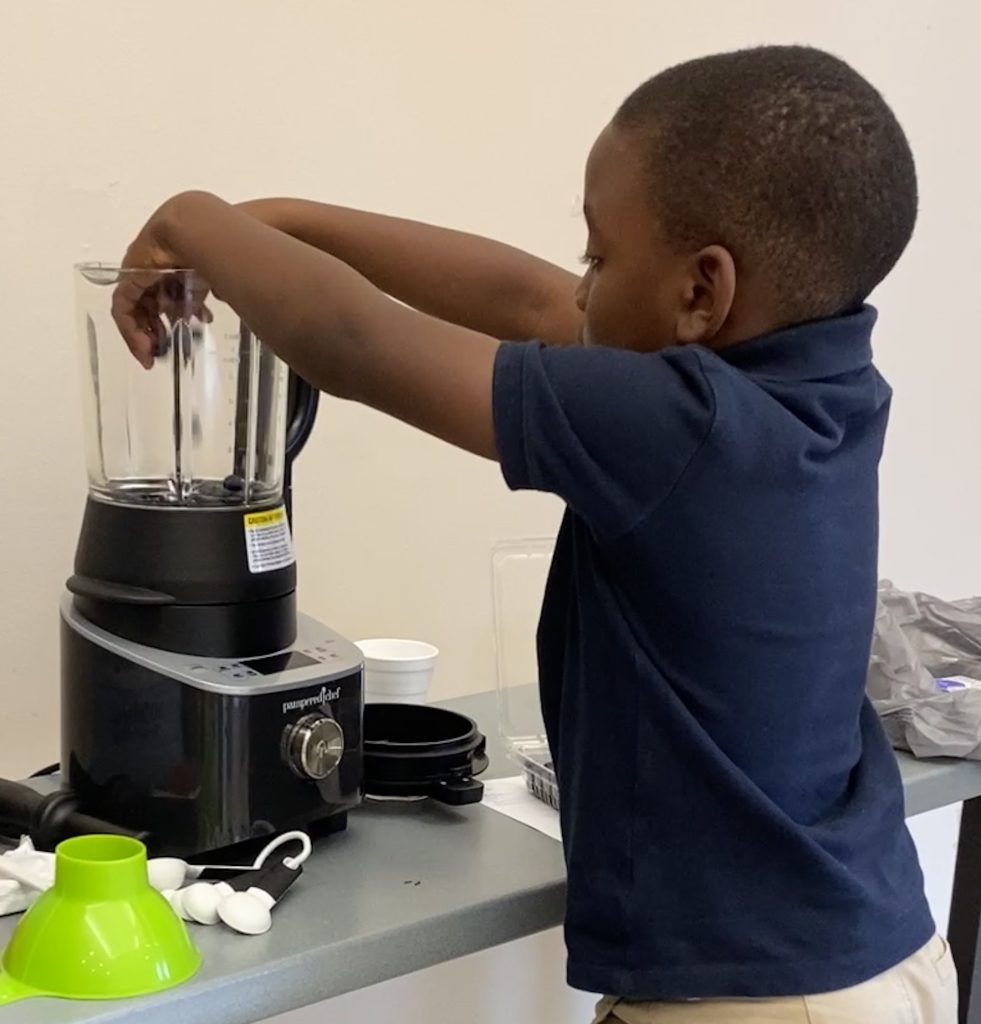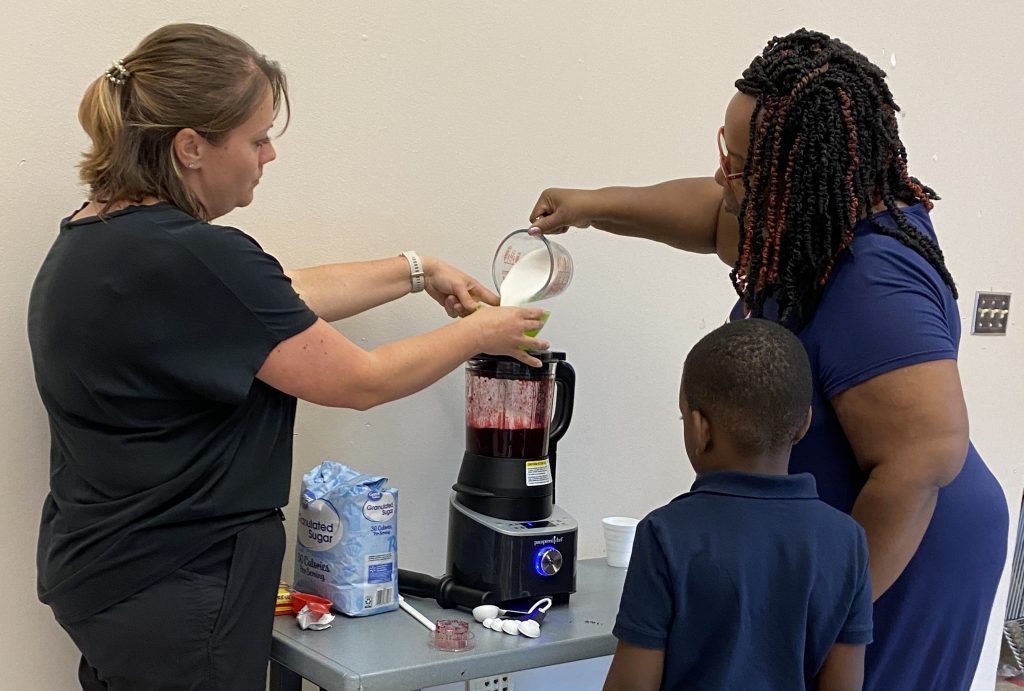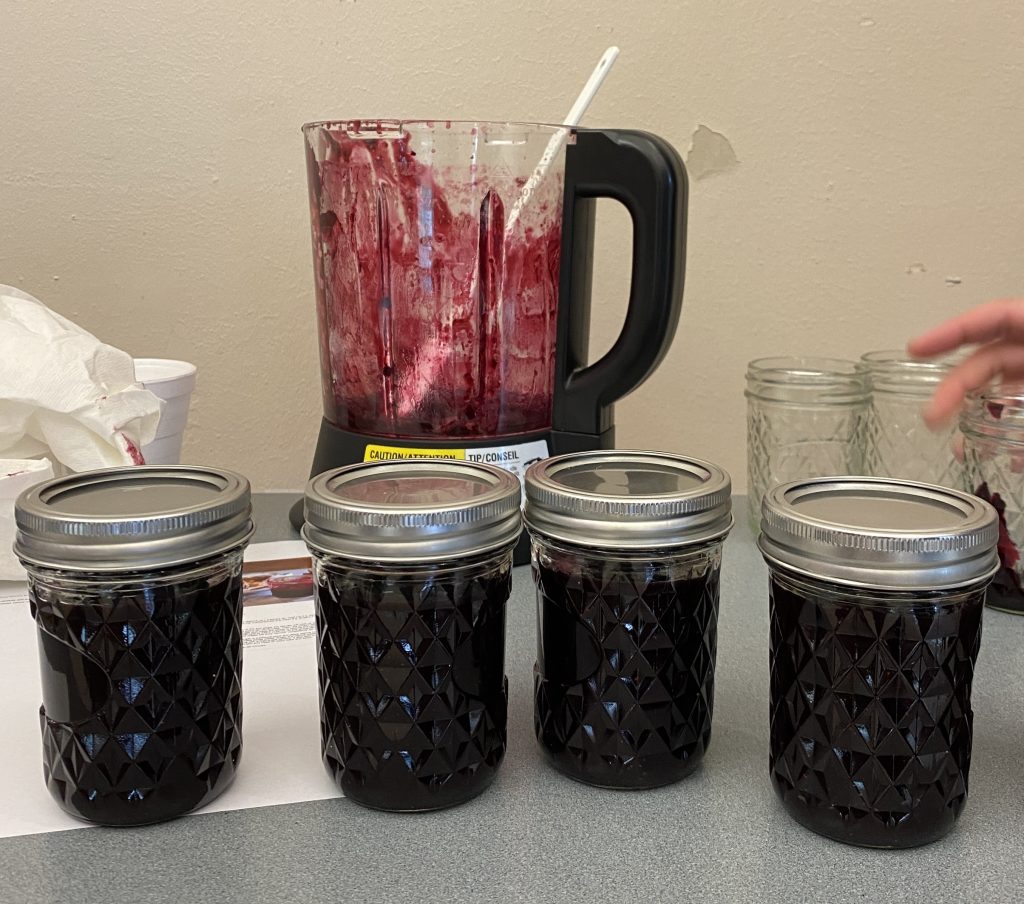 Webster Parish Libraries has many different fun activities every week for all ages. They will be kicking off their Summer Reading Program, All Together Now, Let's Travel the World!, on June 8 at the Minden branch and June 6 at the Springhill branch.