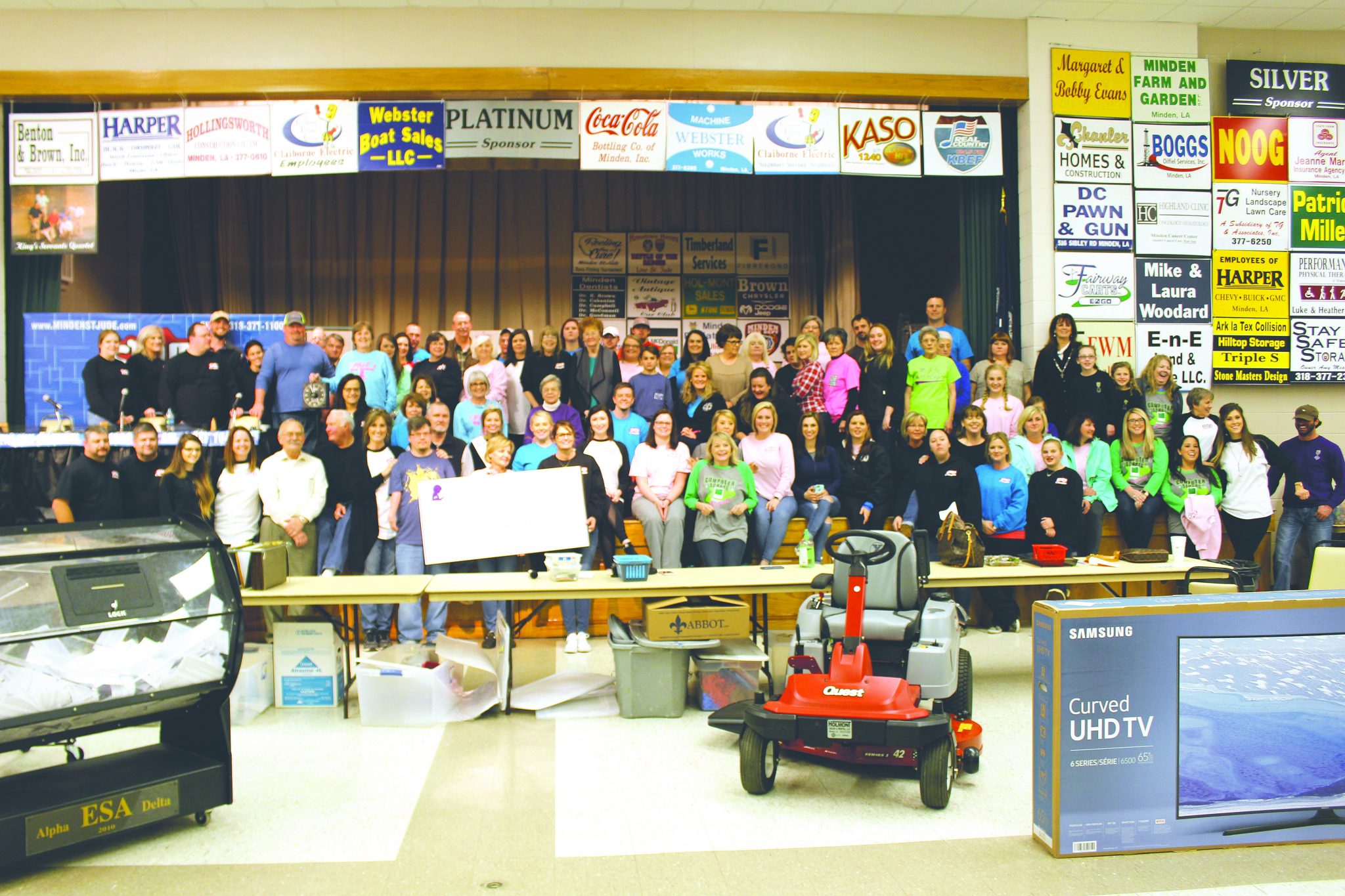 Highlights from stories 5-1

As 2017 wraps up this week, the Minden Press-Herald is taking a look back at the top 10 stories of the past year.
Factors such as impact on the community, web traffic, and community response were considered when compiling this list.
"As the chroniclers of our community's history, we have an obligation to present all the news that takes place," said Editor and Publisher David Specht. "This list reflects that."
Stories 10 through 6 were published Thursday. Here are stories 5 through 1.
5. Chamber of Commerce
unveils new name, logo
For the third time in 75 years, the area's premier business organization has a new name. The Minden-South Webster Chamber of Commerce changed its name to the Greater Minden Chamber as part of a renaming and re-branding effort.
The change gives the chamber a more familiar identity and expanded region, said chamber president Stephanie Barnette. "The new name breaks the geographic boundaries of Minden and South Webster Parish," she said.
4. Thank you, 'Ms. Chris''
After 25 years of service to Cultural Crossroads of Minden, co-founder Chris Broussard has never lost sight of what originally inspired her. "I wanted to find a way to showcase children's art," she said.
Cultural Crossroads is an arts organization that provides Minden and Webster Parish with a variety of arts programming, often focusing on children. Now, after a quarter-century of service, the organization held a reception and exhibition in Broussard's honor and to celebrate her retirement.
3. Man and Woman of the Year
Carlton Prothro and Eddie Hammontree, both known for their countless contributions to the community, were named 2017 Man and Woman of the Year during the annual Minden-South Webster Chamber of Commerce Banquet.
2. Burn Chamber Completes Project
The disposal of M6 explosive at Camp Minden was successfully completed in the clean burn chamber operation by Explosives Services International.. However, there were some that wanted to continue operations, disposing of other propellants.
The State of Louisiana entered into a contract with Explosive Service International on June 17, 2015, to complete the destruction of approximately 15,687,247 pounds of M6 propellant and approximately 320,890 pounds of Clean Burning Igniter stored at Camp Minden.
Following much discussion, and sometimes controversy, the State of Louisiana decided to adhere to the original contract and put the chamber up for sale, and removal.
1. Minden Raises $1.3 million for St. Jude
Minden held on to the title of Million Dollar City. The 41st annual event brought in more than $1.3 million for the children's research hospital.
"This year went extremely, extremely well," Auction Co-Chair Christie Ruple said. "We were a little down at the beginning of the weekend, but as always, the people of Webster Parish came through."
When the final pledges rolled in, the grand total of money raised was $1,330,226 in four days.