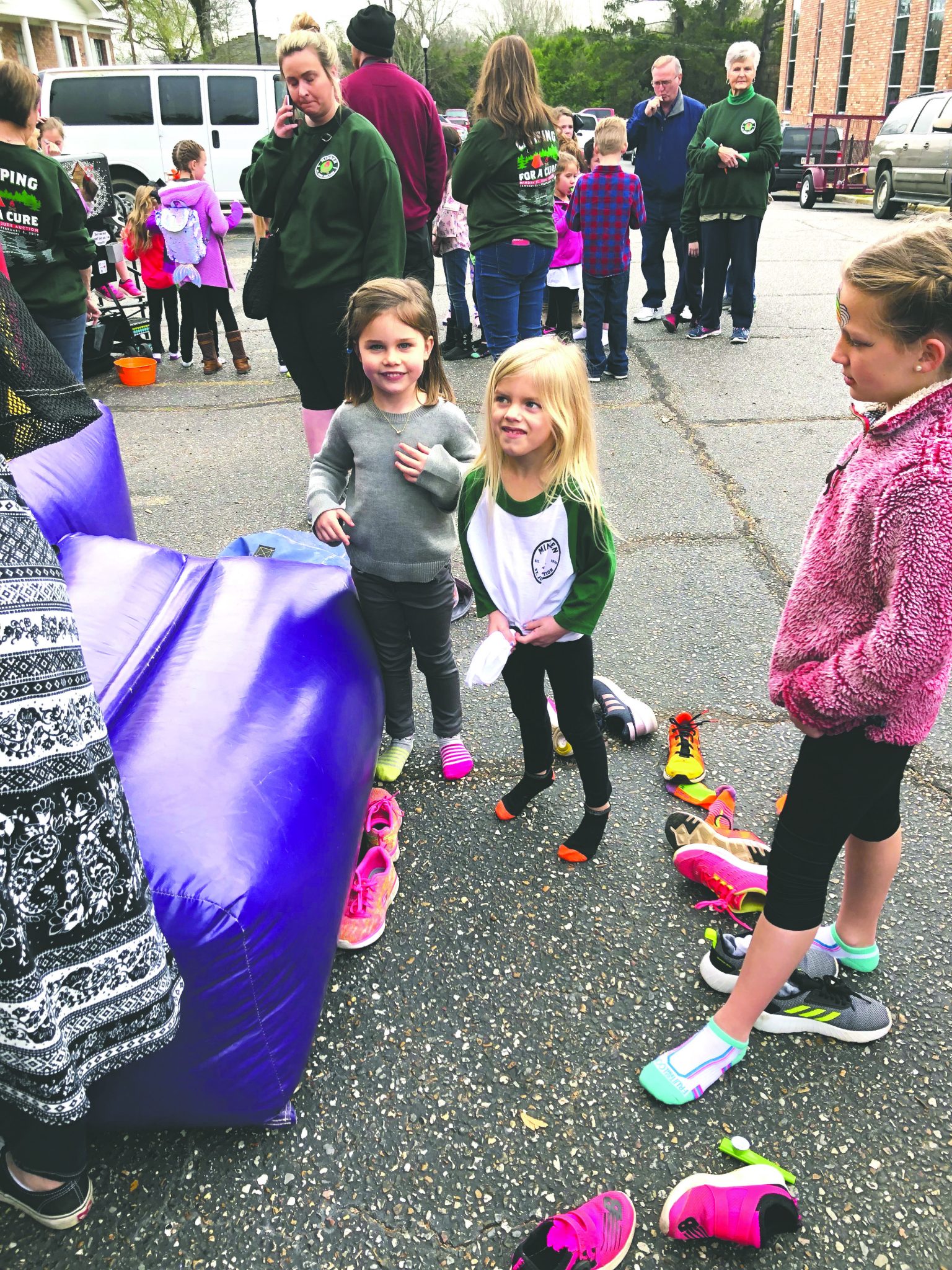 One of the many events that will be going on during the Minden St. Jude Auction on Saturday is St. Judes Kids day, being put on by the Young Women's Service Club of Minden.
"I wanna set the bar high for the amount that we raised. It gets bigger and bigger every year. Last year we raised 1240 dollars. This year I'd say we're shooting for $2500," said Samantha Kramer, Vice President of the YWSC.
The activities will start at 10 a.m. till 2 p.m. outside of the Minden Civic Center. There will be $5 donation for admission, with all proceeds going to St. Jude.
The activities available for the kiddos to participate in will be things such as bouncy houses, face painting, meeting animals from Wildlife Education and Rehabilitation of Louisiana, Carnival Games, arts and crafts, and more.
There will also be some unique food vendors present, those being Big Mouth Sneaux serving up gourmet frozen treats and Hot Dog Hut providing a timeless classic.
Of all the activities that are going on over the weekend, Kramer said that she is most excited for a new addition to the event, a Cow Train donated by Crystal Heard and David Heard.
"I think I'm most excited about the cow train this year, because it's something that we haven't had before. I know it's really popular when they have it at the Fall Carnival at First Baptist so I really think that is going to draw in a lot of kids," said Kramer.
"I'd really like to have everyone come out and bring their kids. They're going to be out here anyway so might as well bring your kid too because there's a ton of fun stuff for them to do."