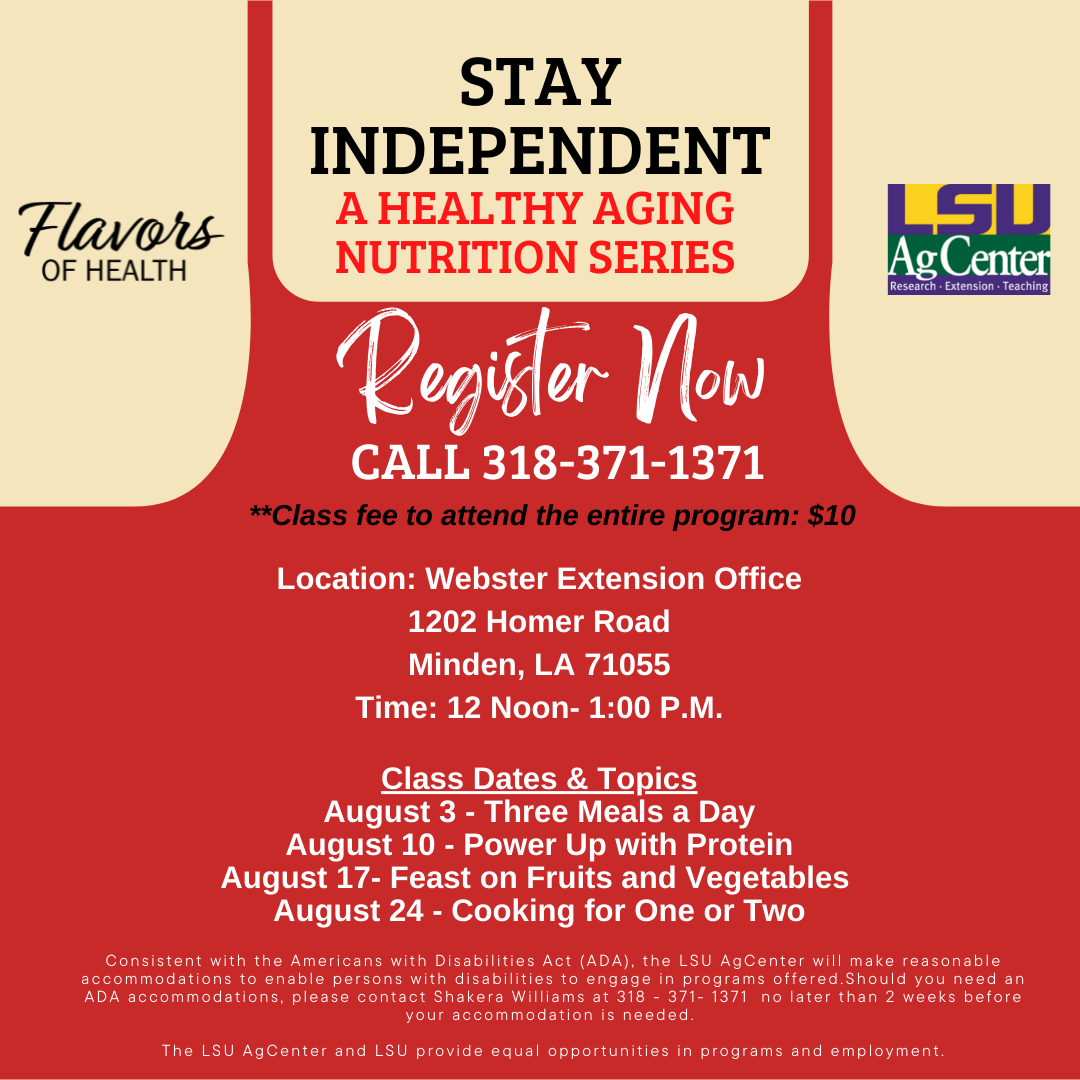 It's never too early — or too late — to set realistic goals for eating well and moving more. Learn the health benefits of eating well and how to strengthen your muscles to stay independent for life. Sample healthy, tasty, and low-cost food and trade tips with peers. The best part is each week participants will receive a free nutritional gift to help with their health and wellness journey!
The LSU AgCenter will make reasonable accommodations to enable persons with disabilities to engage in the programs offered. Should you need ADA accommodations, please contact Shakera Williams at (318) 371-1371 no later than 2 weeks before your accommodation is needed.
Class fee to attend the entire program: $10. To register, call 318-371-1371.