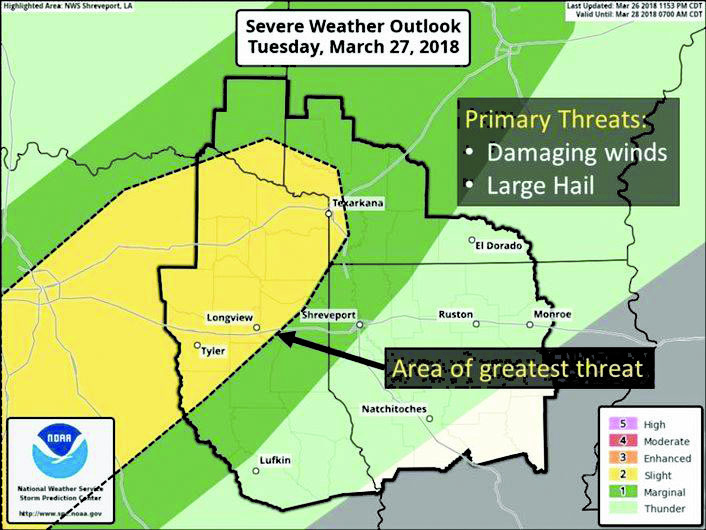 Strong storms are expected throughout Webster Parish tonight, according to the National Weather Service in Shreveport. The storms are expected to develop ahead of a slow-moving cold front.
"A few of the storms may become severe, with damaging winds and large hail the primary threats," the National Weather Service said.
Minden and south Webster Parish are in the "thunder" threat category, while Springhill and north Webster Parish are in the "marginal" category.
According to weather.com, the rain should begin around 9 p.m. and continue throughout the night into Wednesday morning.