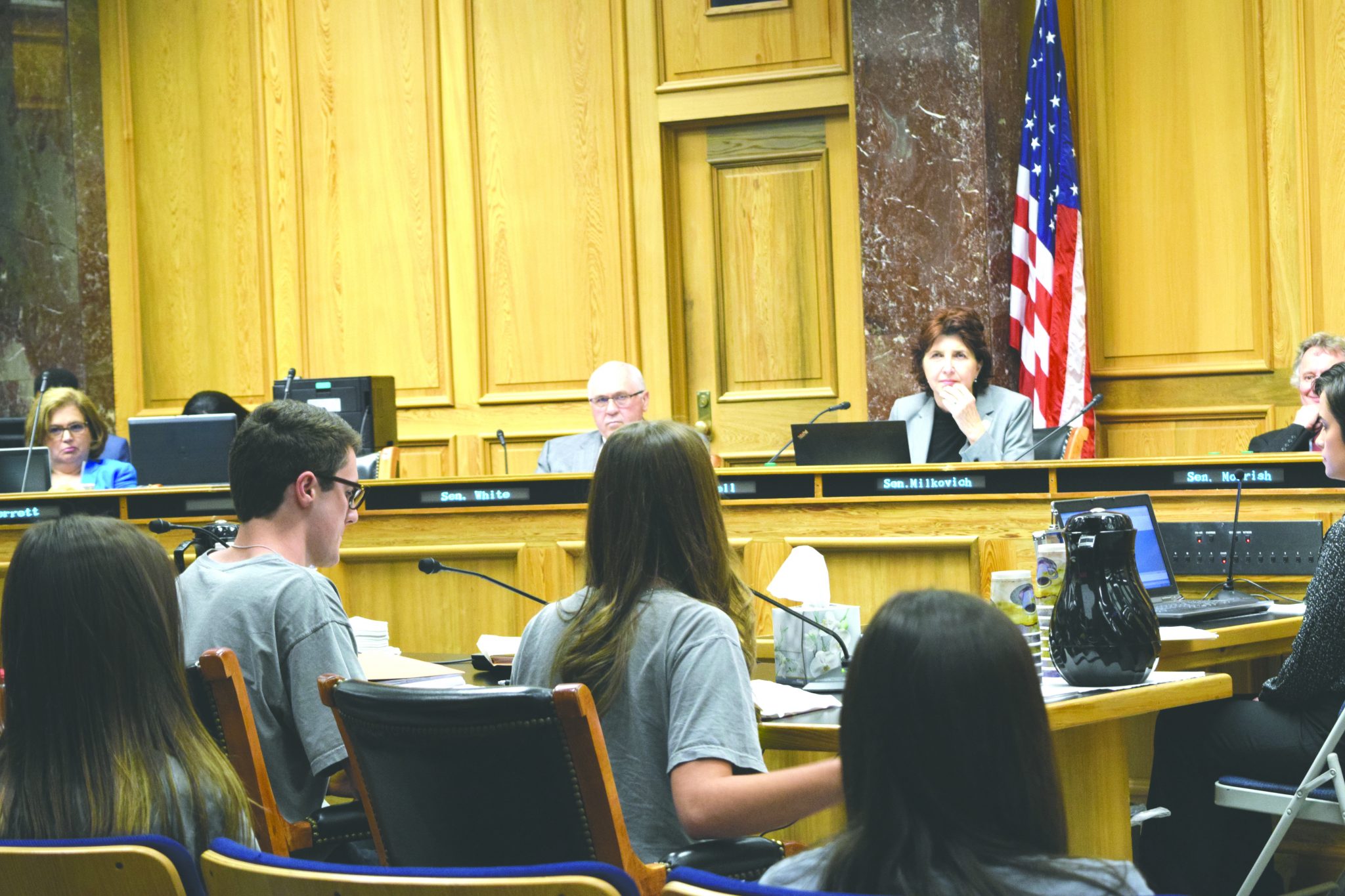 Gatti's bill considered after 'lunch shaming' bill rejected
Kaylee Poche
LSU Manship School News Service
BATON ROUGE–The Senate Education Committee on Thursday voted 4-2 to reject a bill that would have prevented schools from punishing students with lunch debt even though the bill had easily passed the House earlier this month.
The committee also voted 5-1 in favor of a bill allowing school employees to participate in student-initiated prayer during the work day if all of the students had obtained signed permission slips from their parents.
Currently, school employees are allowed to participate in student-initiated prayer in schools only before or after school hours.
Rep. Patricia Smith, D-Baton Rouge, authored the so-called "lunch-shaming" bill, which the House had approved 71-28 on April 4. The bill, which also was supported by Gov. John Bel Edwards, would have prevented students with unpaid lunch bills from being publicly identified, required to do additional chores or excluded from any school privileges.
"I'm just trying to make the change to the law so that we can continue to feed our children in our schools and make sure that the person who is actually responsible for the debt pays the debt," Smith said.
The bill also would have allowed schools to notify parents that they would have to contact the Department of Child and Family Services if they failed to pay for 10 or more school meals.
Under the proposal, lunch debts could also be collected through income tax or through the Louisiana Department of Revenue.
Susan East Nelson, executive director of Louisiana Partnership for Children and Families, brought a green cooler full of cheese sandwiches, a common lunch alternative for those with outstanding lunch debt, with her to testify for the bill.
"I have with me a bag full of cheese sandwiches, and I challenge anyone on this committee to just eat a cheese sandwich for the rest of the day, and go back to your office and figure out how you're going to do your job." Nelson said. "I don't think you'll be a very happy person at 4 this afternoon."
Opponents of the bill argued that it would be an "unfunded mandate" and that the school districts would have to foot the costs of these lunch debts.
But Smith argued that her bill would give schools another tool to pressure parents to pay their children's lunch debts.
The bill would have applied only to students with school lunch debt who do not qualify for free or reduced lunch.
After Smith's bill failed, Sen. Ryan Gatti, R-Bossier City, proposed the so-called "permission-slip-to-pray" bill.
The bill would allow student-initiated prayer in Louisiana classrooms, given that all students present in the classroom had permission slips from their parents and that the prayer did not "interfere with the employee's instructional duties."
Gatti's daughter, Katherine Gatti, was one of several students who formed Protect Prayer, a group advocating for freedom of religious expression in schools, in response to lawsuits against Bossier and Webster parishes for allegedly promoting Christianity in schools.
"My mom always told me if you're going to get in trouble, it better be for something good," Sen. Gatti said. "These kids have found something good."
Many students from the group had taken the nearly four-hour drive to the Capitol to testify in support of the bill.
"Throughout this process, we realize we need to utilize our freedom of expression," Makenzie Swilley, a student, said. "We can't let our rights be taken away so easily."
Sen. Conrad Appel, R-Metairie, cast the sole vote against the bill, expressing legal concerns.
"This committee has heard this type of legislation for at least the 10 years that I've been here," Appel said. "It's always been the case of those cases that have come before us, that there's been very expensive litigation coming from the aspect of having prayer with a teacher in a classroom."