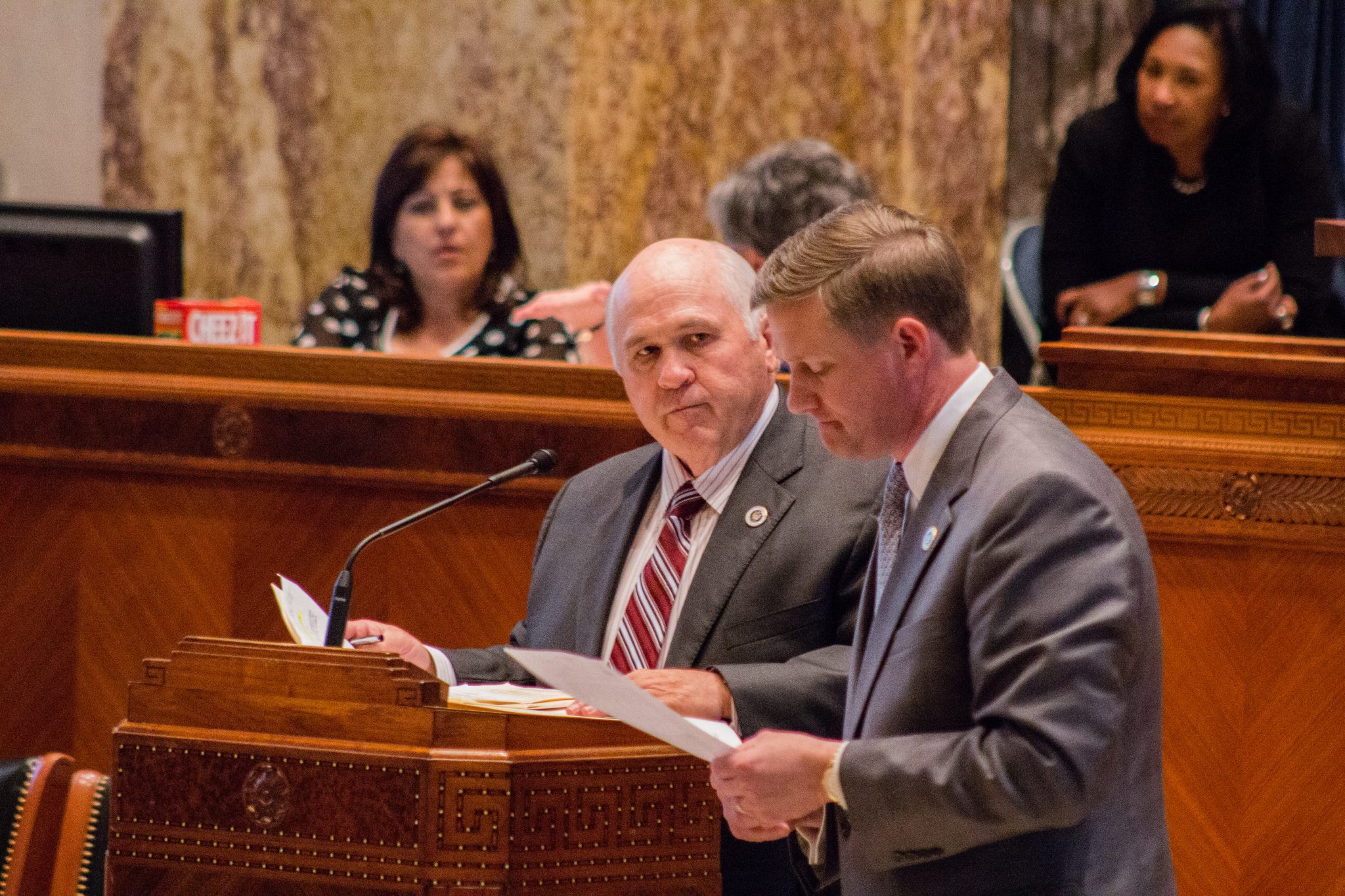 By Tryfon Boukouvidis and Ashley Wolf
LSU Manship School News Service
BATON ROUGE – The Senate on Monday passed two bills that would create new TOPS awards, giving students a second chance to receive the popular scholarships. The bills are consistent with recommendations by the TOPS Task Force.
Sen. Wesley Bishop, D-New Orleans, proposed an award for students who did not qualify for TOPS upon completion of high school but scored at least 17 on ACT. There are currently 82 students who would qualify.
Bishop estimated that his bill would cost about $445,000. His bill passed the Senate on a 20-15 vote.
Sen. Bodi White, R-Baton Rouge, proposed an award for community college students who plan to enroll in four-year institutions after earning an associate degree within two years of accepting the award. Currently, 79 students would qualify for this award.
White said he does not know what the cost would be in the long run. His bill passed the Senate 26-9.
Sen. Barrow Peacock, R-Bossier City, argued that both bills are good, but could have significant revenue impact. These expenditures cannot yet be calculated because the awards would become effective with the graduating class of 2021.
Debating White's bill, Sen. Gerald Long, R-Winnfield, argued that it would create an issue for the students who have earned the right to TOPS under current standards. The bill is "weakening what TOPS used to be," he said. "We're setting two standards."
He added that TOPS needs to be protected, though he said that "many of us are recipients of a a second chance."
Sen. Michael Walsworth, R-West Monroe, said students "either you get TOPS or you don't and you're out and there's no hope out of this." But "I think everyone needs a second chance," he added.
Sen. Karen Peterson, D-New Orleans, urged legislators to "stop trying to be an impediment to students, and you know who you are."
Sen. Rick Ward, R-Port Allen, advocated for the bill by recounting his personal experience with TOPS. When Ward graduated from high school he fell one class short of qualifying because he had not taken a required physics class. Without the TOPS award, Ward went to community college for two years and transferred to LSU, where he completed his bachelor's degree.
"I'm probably the only member of this body who was in school when TOPS came about," Ward said. "Had this bill been in place, Sen. White, I'd probably have a lot less student loans to be paying on right now."