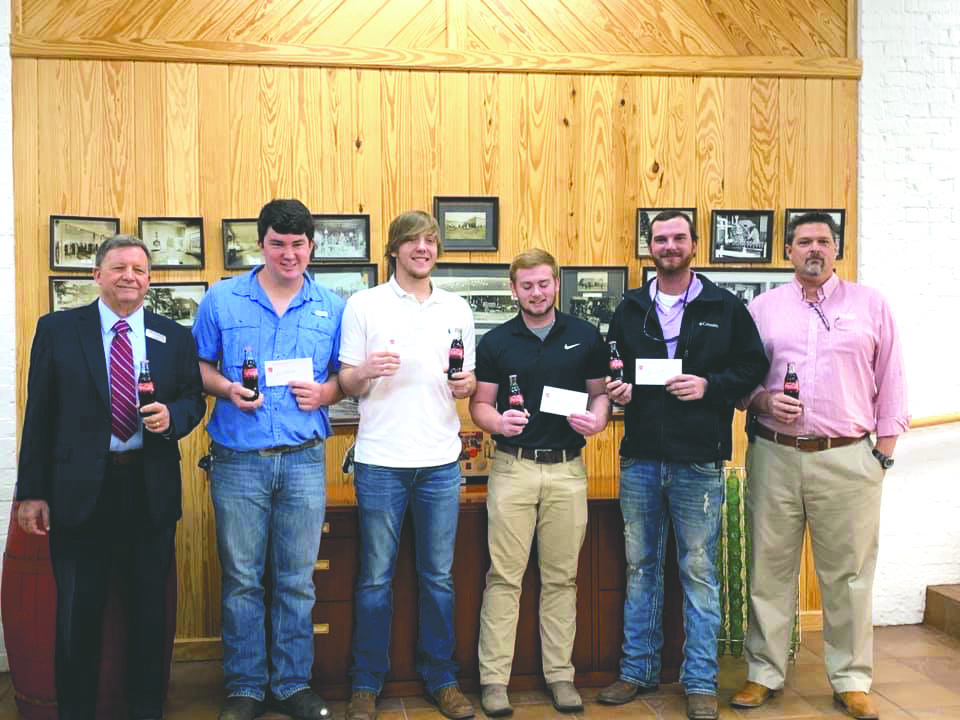 MINDEN- On behalf of Minden Coca-Cola, Steven Lingenfelter presented the scholarships, along with a case of Coca-Cola for each student. The NLTCC student recipients of the $1500 scholarships were: Brandon Avant, Industrial Maintenance Technology student along with Samuel McKee, Jesse Dees, and Tanner McBroom who are all Industrial Instrumentation Technology students.
Lingenfelter said, "While we know that the recipients may have to leave the area to find work, we hope that, in some way, the scholarships that we give out each year encourage the NLTCC students that the business community supports their efforts toward higher education and that we are doing what we can to keep these students close to their homes and families after graduation."
NLTCC Chancellor Earl Meador thanked Minden Coca-Cola for the generous scholarships and continued support of NLTCC. Meador said, "Minden Coca-Cola and its leadership's continuing support in all aspects of our college in addition to these generous scholarships provide employment opportunities for our students. They are incredible partners that are growing our college and community. We thank Minden Coca-Cola for all they do for our students, NLTCC, and our entire community.