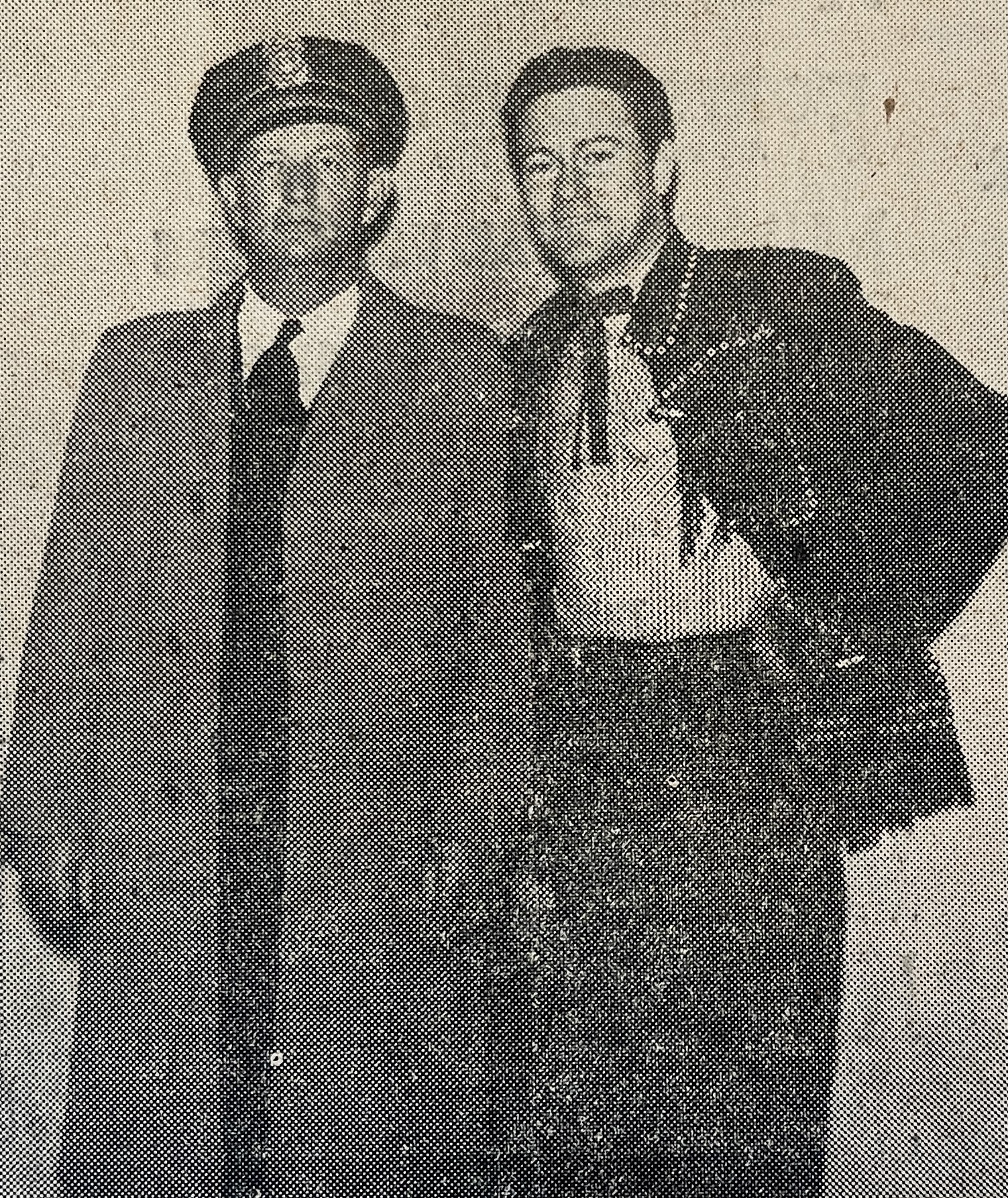 Written by Johnny Wessler, Special to the Minden Press-Herald
Lefty Frizzell's biggest hit might have been in Minden, Louisiana!
One Saturday night in early 1954, after visiting The Louisiana Hayride, country music superstar, Lefty Frizzell found himself in Minden, Louisiana.  
At the time, Frizzell was an immensely popular country music singer/songwriter. Incidentally, a few years earlier, Lefty's parents operated a café near Minden on Hwy 80 near the ammunition plant. To help his parents get out of debt, Lefty graciously signed over all the royalties to them for his song, "Mom and Dad's Waltz."

Lefty has been inducted in The Country Music Hall of Fame and has influenced the careers of many country music artists including, George Jones, Willie Nelson, Roy Orbison, and Merle Haggard, to name a few.
He had six number one country hits. The 1950 song, "If You've Got the Money (I've Got the Time), put Lefty in the Grammy Hall of Fame. In the 1960's, he had a monster hit with the cleverly written story song, "Saginaw, Michigan."

On this particular night, Frizzell was headed to a personal appearance, scheduled the next day, in Mississippi. He was headed east on Hwy 80, but missed his turn at E. Union St. and headed north out Germantown Road. After a few miles, he realized his mistake and turned the car around. Then, as he headed south on Germantown Rd. he failed to reduce his speed enough to negotiate the turn where it intersects with Todd Street and Elm Street and lost control. He plowed into a Nash Rambler Station Wagon parked in front of Judge Harmon Drew, Sr's house at 1005 Elm St. The wreck caused considerable damage to both cars.
The crash was too loud to ignore, and everyone in the neighborhood came outside to see what the commotion was all about.  First on the scene was the honorable Harmon Drew, Sr.  Drew, a fourth-generation Judge, and later a State Representative, approached the inebriated Frizzell and handled the incident with kindness and diplomacy.
Lefty climbed out of his car angry, loud, and obnoxious. He arrogantly stated, "I'm Lefty Frizzell and they know me across the country. This is my Cadillac and I don't need to be held up in this one-horse town." Then, he said some disparaging remarks about the Judge's Nash Rambler.

Judge Drew, Sr. calmly told him, "Well, I do drive a Rambler, but I am also the city judge here and I know some people downtown who drive Fords. They can probably handle the situation." Of course, he was talking about the police!
Soon, officers W. H. McClung and W. C. Strong came and took Lefty to the courthouse where he stayed overnight. He posted bond around noon and took a taxi back to Shreveport so he could fly to his next appearance.
On his way out of town, he reportedly apologized and praised Police Chief Otis Minter and his men for their 'kindness, fairness and impartiality in law enforcement'. Lefty gave Chief Minter a large autographed photo and song folio containing songs of his own composition and said he hoped to come back to Minden under better circumstances.
I have no knowledge if Lefty ever came back to Minden, but, it's safe to say that the story doesn't end there.
Sadly, Judge Drew, Sr. passed away in the mid-1990's. According to all who knew him, he was a good honest man. His son, Harmon Drew, Jr., who later became the fifth-generation judge in the same family, said he has heard the story of Lefty's wreck all his life. The younger Drew doesn't remember any specifics, but he said wrecks were a common occurrence there and credits his mother for getting the city to put up a warning light and a barricade.
Judge Drew, Jr. also recalled the time a dog-food truck crashed at that same intersection. The driver was afraid he was going to lose his job, but Drew, Sr. called the driver's boss and explained how dangerous that intersection was. He explained to him that the driver had done nothing wrong. He must have been convincing, because he saved the driver's job!
When the younger Drew graduated Law School, he formed a band, The Harmon Drew Super Group. They were together from 1972 until 2019.
Dawn Glass, who often traveled and sang with the group, speaks kindly of him. She said, "I've known Harmon since long before he became a judge." She added, "I've witnessed him helping complete strangers out, some who were just 'a little down on their luck'." She emphasized that he didn't do it for recognition. He was just generous and tender-hearted, like his dad.
As things run full-circle, it turns out that The Harmon Drew Super Group had a couple of Lefty Frizzell songs in their set list. So, it seems, Lefty has been back to Minden… and, this time, under much better circumstances!
Johnny Wessler offers historic music tours and presentations of Northwest Louisiana. For more information contact him at:
318-393-3274