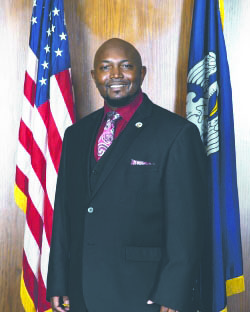 Herbert Taylor has officially turned in his Letter of Resignation of his position of Councilman of District A. This comes soon after a suit was filed by 26th Judicial District Attorney Schuyler Marvin in regard to Taylor allegedly moving out of his district.
The Letter of Resignation reads as follows:
"It has been a long and difficult decision, but I feel that it is time to resign as a member of Minden's City Council, effective March 30, 2020. I understand that my term is in effect until January 1, 2023. Due to the excess amount of stress, I and my family have endured since I became an elected city council member, it is time for me to resign," the letter read.
"As an elected official, I know that much is expected of me. Thank you for understanding and accepting my resignation."
Taylor also made a comment about his resignation via a Facebook comment on Tuesday evening, in which he stated that he appreciates the support he's received, but that being in the position is no longer worth it. He also stated that he would continue to try and recall the Mayor.
"Thank you to everyone who supported me. The calls, texts with words of encouragement meant a lot, but I've resigned. 1200 month w/no insurance is not worth it. I will continue to fight by chairing the recall on the Mayor. All we need is a little of 3000 signatures. Enough talk let's get the ball rolling."
When reached out to by the Minden Press-Herald, Taylor stated that he had no further comment.