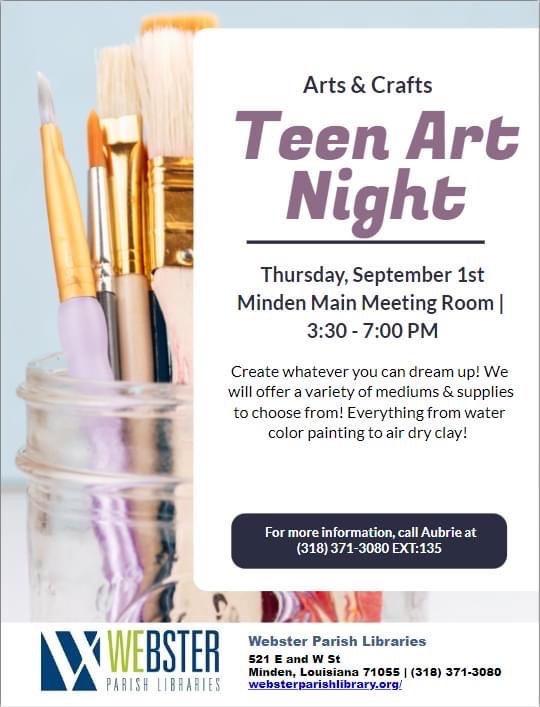 Webster Parish Libraries will be hosting another Teen Art Night at the Minden main branch on Thursday from 3:30 to 7 p.m. This event, which was originally created by one of the teens on the Teen Advisory panel, has become a popular repeating event.
The library provides a wide selection of art supplies for painting, drawing, and even sculpting. This has become a fun way for teens to get together and relax while letting their creativity flow.  They've even had a Bad Art Night that yielded some hilarious as well as surprisingly good art, no doubt due to them letting go of their inhibitions while creating. "It's awesome to see so much creativity and talent in one room," said Aubrie Stahl, Teen Services Coordinator. 
The Webster Parish Library offers many enjoyable, creative, and educational programs for all ages. For more information, visit their website at http://websterparishlibrary.org/.