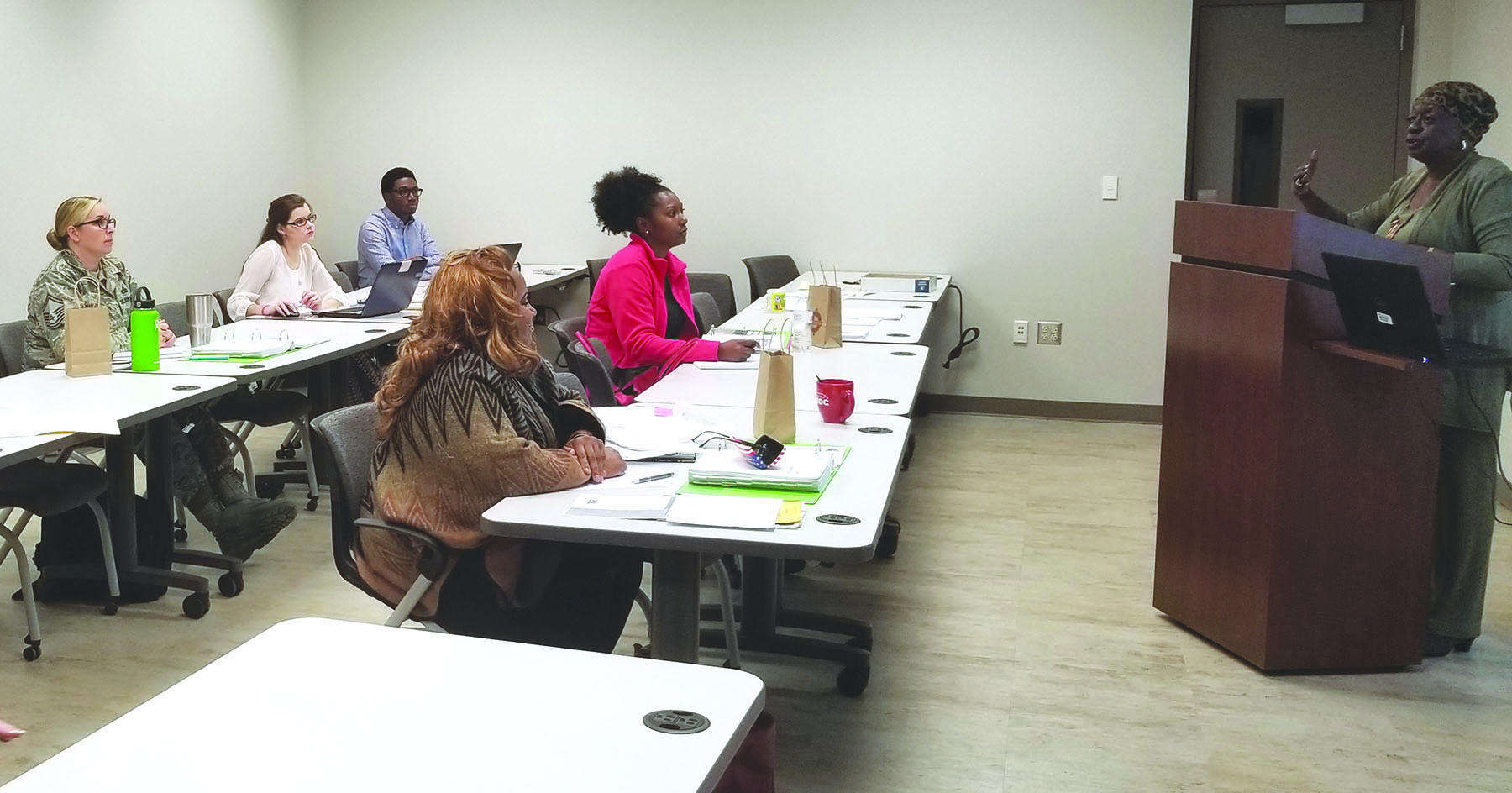 Small Business Institute starts with first class
The inaugural class of the Small Business Institute, an initiative of the City of Minden Economic Development, began holding classes recently at Northwest Louisiana Technical College.
The Small Business Institute is an intense eight-week program, according to Tracy Campbell, member of the The Consortium of Minden/Webster. Campbell spoke the to Webster Parish Police Jury in November.
"[The Small Business Institute] is designed to to educate and train would-be entrepreneurs on how to start their own business enterprise," Campbell said. "It also provides training and educational opportunities to existing businesses."
The Small Business Institute is the first step in an economic development process known as The Collaboration, which was recently launched by the City of Minden.
"[The Collaboration] is a resource available to entrepreneurs to start up or expand their for-profit enterprise," Campbell said.
Once the training is completed, the student would possess an individually crafted business plan and be eligible for assistance in the form one-on-one consulting, technical assistance, and loans made by local community banks. These loans would have a 75 percent guarantee from Louisiana Economic Development.
"This makes it more feasible for community banks to loan money to pay for startups," Campbell said. The banks participating in the program are MBL Bank, Citizens National Bank, Gibsland Bank and Trust and Richland State Bank.
Applications for the Small Business Institute must go through an approval process and tuition must be paid by a sponsor for startup businesses. The tuition is $800.