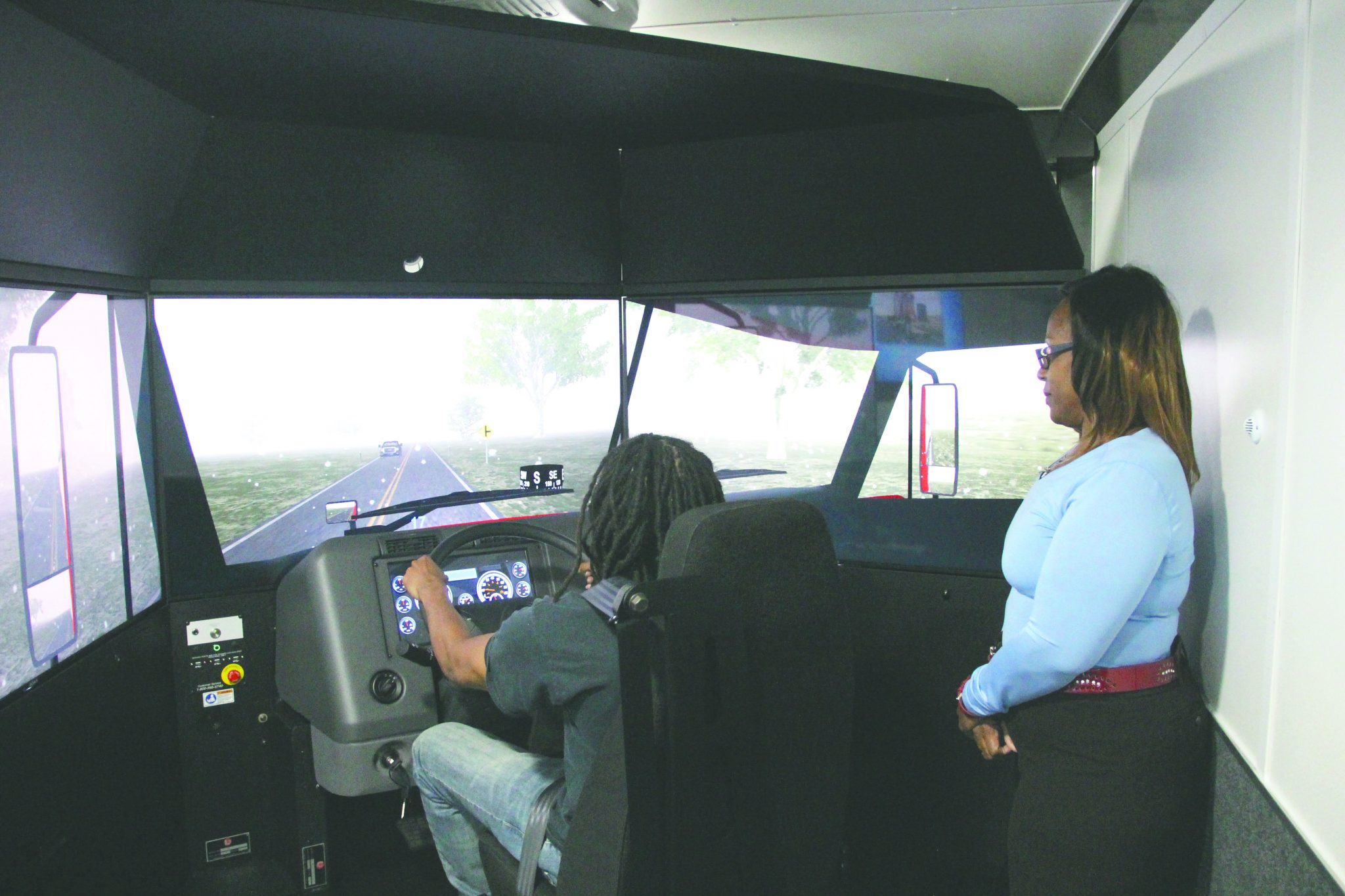 When Northwest Louisiana Technical College began its fall-semester Controlled Drivers License program at the Minden campus Monday, students were able to get behind the wheel of a truck almost immediately. Some crashed, others were rear-ended, and some swerved off the road due to fatigue.
Thankfully, this was all done behind the wheel of a virtual truck, thanks to Northwest LTC's new simulation classroom.
Located inside a trailer, the college's brand new truck driving simulator is a state-of-the-art safety teaching tool that Director Earl Meador said they plan to use in several ways.
"The simulator is going to be used for a variety