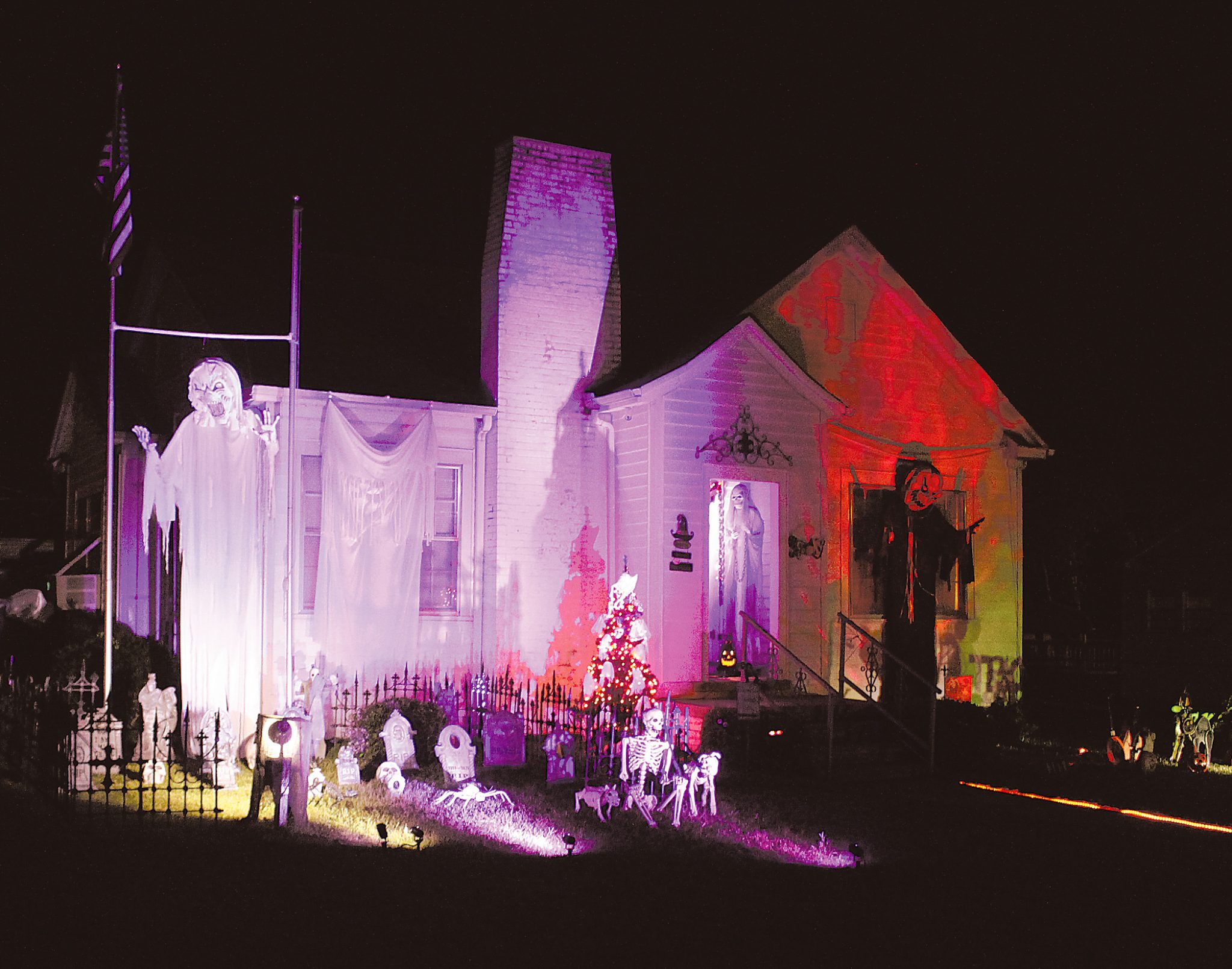 Most everyone enjoys a good scary story, especially on Halloween.
That is probably why nearly every community has its very own fright-filled folklore. In the small Arkansas town of Fouke, the Fouke Monster is said to reside. New Orleans has its fair share of vampires and haunted houses and Webster Parish has the legendary Sallie Baker.
Webster's Dictionary defines the word legend as a story handed down from the past, especially one that is widely believed but unverifiable–such as the legend of Sallie Baker.
Ask any local teen about Sallie Baker's grave, and chances are they have made at least one trip, usually on Halloween, to the secluded final resting place of the long-time Cotton Valley resident.
The gravesite itself is located deep in the woods off Bellvue Road, with a single concrete slab as its marker.
Though Baker has been gone for more than 60 years now, the myths of the mysterious deaths of her fictitious husbands continue to haunt her.
Legend has it that Baker murdered her multiple husbands, one by pouring hot led into his ears as he lay sleeping. Stories have also been told that a blood-thirsty, witchcraft practicing Baker would murder her own new born babies and bury them underneath her home.
Baker's family said these horror stories couldn't be farther from the truth.
The late Lorene Logan Brumley, Baker's niece said rumors were created to discredit her aunt, in attempts to steal her land.
In a February 2000, interview with the Minden Press-Herald, Brumley described Baker as a "brave little woman, who would not allow anyone to take advantage of her."
Baker lived in a house off of Bellvue Road on 640 acres of land. Brumley claimed the government wanted Baker's property for the use of a dam; however, she did not want to give up her beloved property.
"She had the nerve of iron," Brumley said. "She wouldn't let anyone take advantage of her. She wasn't afraid of anything. If she heard something in the middle of the night out in her chicken house, she would go out with her little lantern–she was just a brave little woman."
According to the interview with Brumley, many of the local people were afraid of Baker, because she would shoot at anyone caught trespassing on her land.
Baker's one and only husband did die; however, not from an ear full of hot lead or any other mysterious circumstances. According to Brumley, the love of Baker's life fell off of the porch and died of a heart attack.
Brumley claimed the same people who wanted Baker's property, started a horrific rumor that she pushed him off of the porch and killed him.
It is said Baker finally lost the battle to keep her land, holding out for a mere $25 per acre at which time she left her country home and moved to town.
Throughout the years, hundreds of curious thrill seekers have made the frightening pilgrimage to Baker's gravesite. Parts of the grave marker have been stolen and the fence surrounding it has long since been torn down. Though Baker died in 1953, the tall tales of her so called murderous life continue to grow.