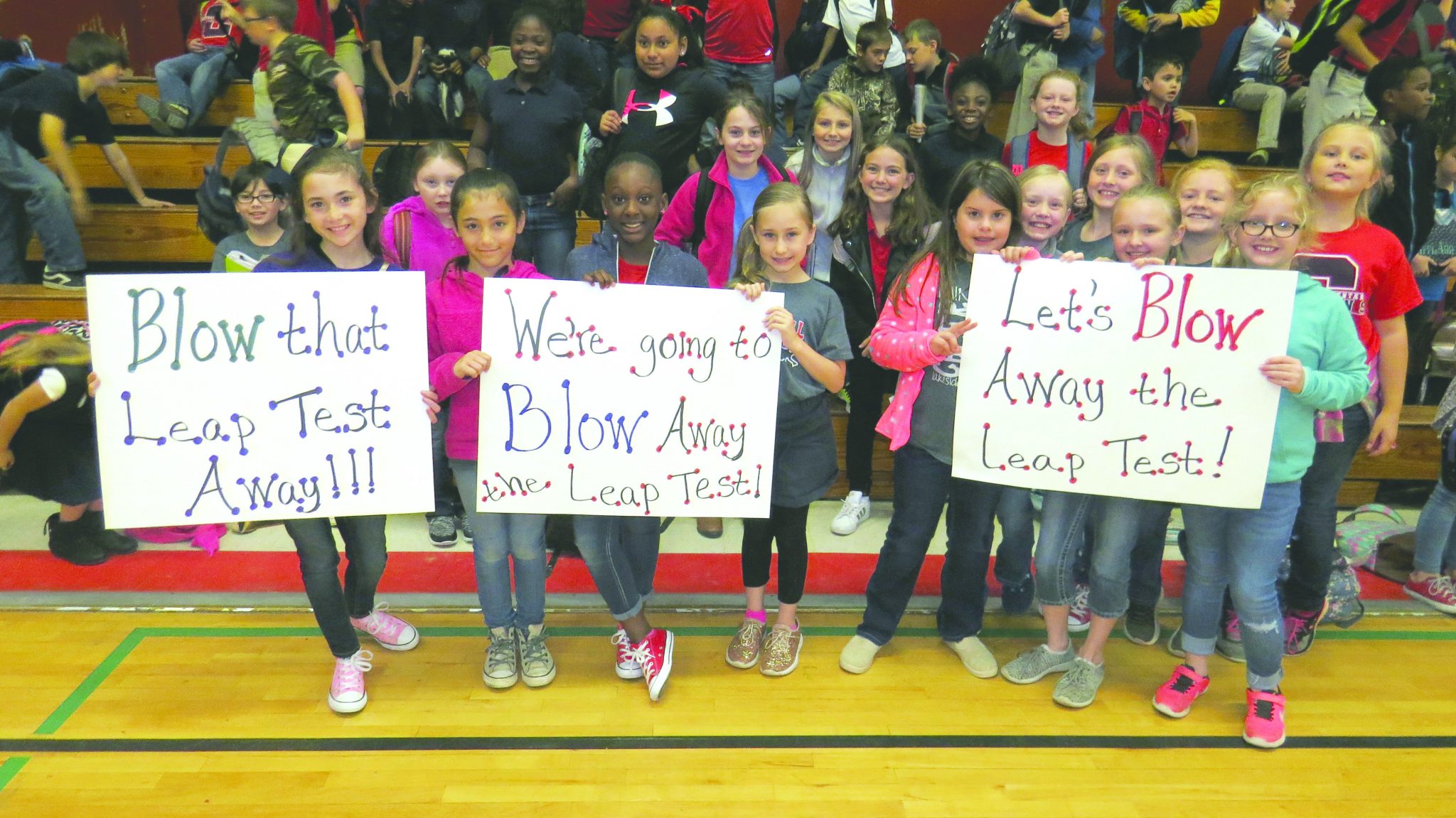 Testing well underway in Webster schools
Third and fourth grade students across Webster Parish began LEAP testing yesterday, and the fifth through eighth grades began their final week of testing as well. This spring marks the first round of testing since the school rating system for the state of Louisiana was changed last fall.
In addition to the paper-based assessments for the third and fourth grades, Webster Parish is in its second year of administering computer-based LEAP and end-of-course assessments for grades 5-12.
"We were able to add new laptops for the schools this year, and we've cut our testing time probably in half," said Dusty Rowland, Curriculum Supervisor.
In October 2017, the Louisiana Board of Elementary and Secondary Education toughened up the ratings system for public schools, which are based heavily on test results. This move is introducing a few changes to testing this year and moving forward.
Some high school end-of-course assessments are transitioning this year from the old four-level scoring index (Needs Improvement, Fair, Good, and Excellent) to the LEAP 2025 five-level scale (Unsatisfactory, Approaching Basic, Basic, Mastery, and Advanced). According to the Louisiana Department of Education's new "accountability policy," the subjects currently making this transition are English I and II, Algebra I, Geometry, and U.S. History, with more to follow in coming years. High school assessments in Webster Parish began April 23 and will end May 18.
Rowland said the threshold for scoring "Excellent" on the old scale is lower than that needed to achieve "Advanced" on the new scale. This means test scores may naturally seem lower than before, at least for a while.
In addition, the changes will be gradually raising the thresholds for schools and school districts to receive an A, B, or C rating from the state until the final scale is put in place in the 2024-2025 school year. This is part of an effort by the state of Louisiana to encourage schools to average "mastery" level proficiency in order to achieve an A ranking by 2025.
LEAP 2025 science assessments for grades three and up are also being implemented for the first time this year as a "field test," meaning student results will not count except to be used as data to design the real tests beginning next school year.
According to Associated Press reports as the state passed these changes, educators are heavily divided between support and opposition. Rowland said no matter how one may feel about the new system, she is eagerly anticipating the end of constant changes in testing implementation.
"Every year it seems like there's something different," she said. "I'm really looking forward to a little bit of stability in our accountability system."