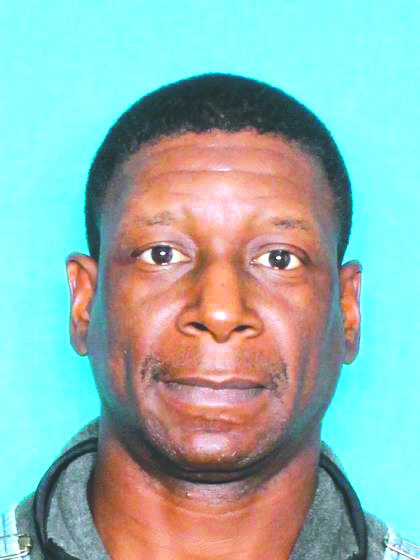 Minden Police make one arrest, investigations continue
A Minden man is in custody on a charge of Attempted Second Degree Murder stemming from a shooting incident Sunday. The incident was one of three recent shootings in the Minden area.
Lish Island Jr., 46 of Austin Road in Minden was arrested Monday without incident on Carolina Street.
Minden Chief of Police Chief Steve Cropper said the Sunday morning shooting took place in the parking lot of a convenience store on Shreveport Road.
"It was some type of altercation about a vehicle repair being paid for but not being worked on, or something to that effect," Cropper said.
According to booking reports, Island shot Ernest Carr in the face with a small caliber handgun.
"The victim was shot in his cheek," Cropper said. "[The shot] had a complete pass through. Officers located the shell casing and the bullet."
Island admitted to shooting Carr, the report said, but stated it was self defense. Island said he disposed of the firearm by throwing it in the woods north of Minden.
Injuries to Carr did not appear to be life threatening. He was initially treated at Minden Medical Center, but was transported to University Health in Shreveport. He has since been released.
Island Jr., was charged with Attempted Second Degree Murder and Possession of a Firearm by a Convicted Felon. He was booked at the Minden Police Department and placed in a holding cell until he could be transported to Bayou Dorcheat Correctional Center.
"In the same day, at about 5:18 p.m., we received a call in reference to a second shooting in the 900 block of Carolina Street," Cropper said.
"That particular victim was shot in the middle of his back about midway and [it was] a complete pass through. He's still at University Health."
A third shooting took place Monday, Cropper said.
"'We had another shooting yesterday [Monday] evening about 6:30 in the 700 block of Pershing Street, where a female was shot right below her nose, about in her mouth," Cropper said. "She's in ICU. The information we're getting is she is going to survive, but she is in ICU on a vent."
The bullet is lodged in the victim's neck, but swelling is keeping it from being extracted, Cropper said.
According to Cropper, investigators feel like the Sunday afternoon shooting, and the shooting Monday evening could be related. No arrests have been made.
Three shootings in two days is not normal for the Minden area, Cropper said.
"It has taken us by surprise," he said. "Minden is not used to that type of thing. When I got the call about the third one, I thought someone was joking with me."
Minden police often respond to "shots fired" calls, Cropper said. "Some people in Minden are bad about pulling guns out and shooting. Fortunately, we've been lucky until recently that no one has actually been hit."
Cropper said he doesn't expect this to become a trend. "I hope once we get these three suspects in custody, that will slow it down," he said.
Joshua Specht contributed to this report.