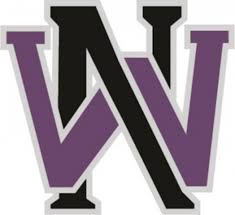 North Webster High School seniors can apply for a scholarship from the Krewe of Artemis-Springhill, according to a press release from the Krewe.
Two $500 scholarships will be given to qualifying seniors from North Webster High School. One award will be for college/university course of study, and the other for pursuit of technical/trade/specialized training course of study, the release said.
"The Mardi Gras Krewe of Artemis-Springhill believes being a good community member means giving something back," the release said. "The Krewe has established the Community Service Award to reward two graduating seniors of North Webster High School who have demonstrated a history of community involvement."
Applicants must be graduating from NWHS in 2018, have a minimum cumulative GPA of 2.0, and submit a completed, signed application to either their guidance counselor, via email to kreweofartemisspringhill2017@gmail.com, or via U.S.
Postal mail to Krewe of Artemis-Springhill, at P. O. Box 1072, Springhill, Louisiana 71075.
Applications may be picked up from the NWHS guidance counselor or email Artemis directly at kreweofartemisspringhill2017@gmail.com .
Completed applications and transcript are to be submitted no later than Friday, April 13, 2018.