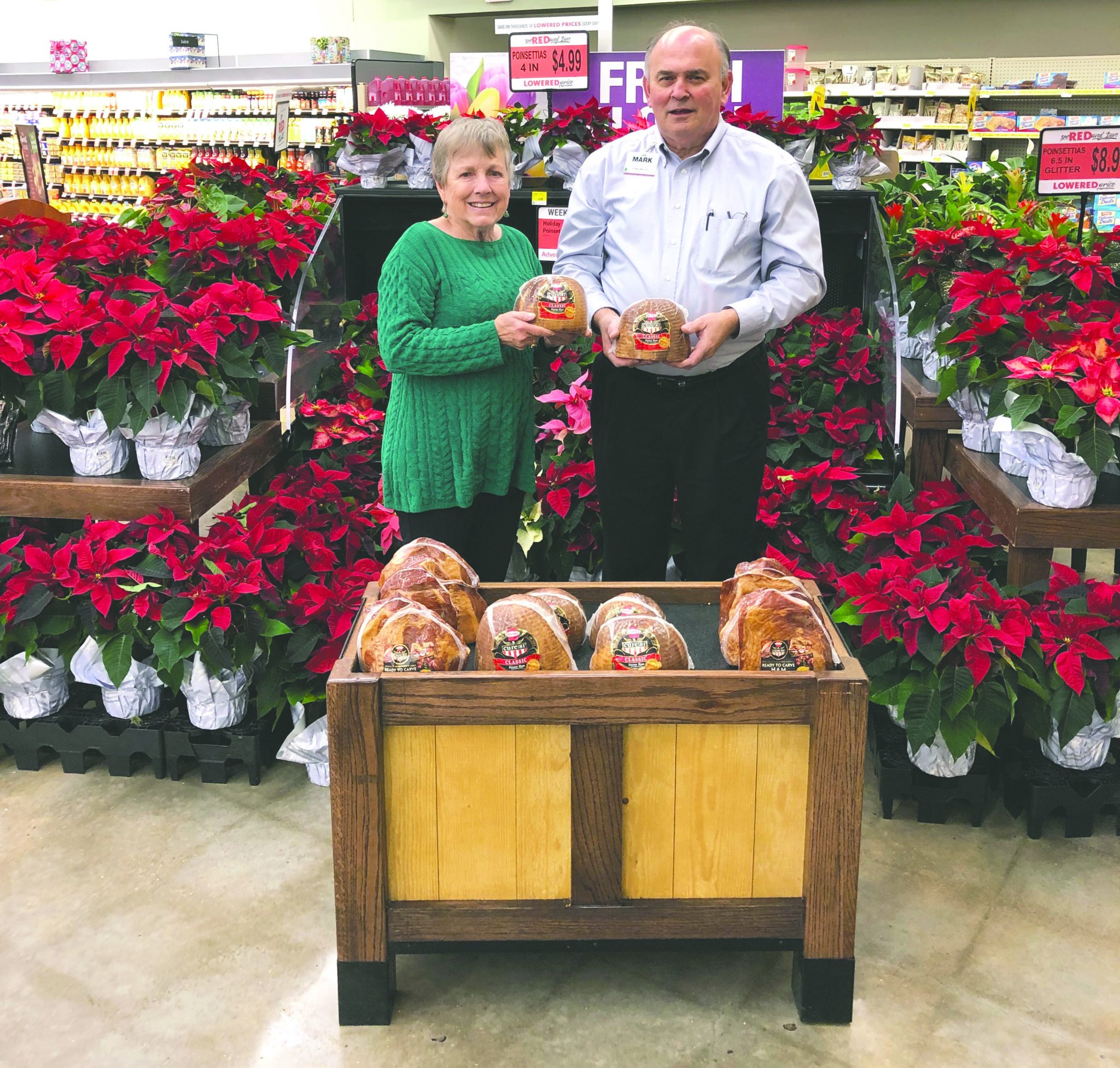 Brookshire Grocery Company donated 87 Hormel hams to the United Christian Assistance Program (UCAP) Wednesday, December 12.
UCAP provides food, funding for utility bills, rent, and shelter to people in need.
"We get food from the community. We have about 35 churches and lot of businesses that help support us," director Charlotte Jones said, "Brookshire's has this food drive, they've done it several years now. They team up with Hormel in this particular case and give us hams. We give them out to those that need food."
Jones says the community has offered timely support to UCAP this year.
"We've just been blessed this year by the community. We ran out of food a while back and now our shelves are getting filled again and we've got the hams to give people. We're just pleased and thankful for all of the support to UCAP.
Hormel Foods Corporation and Brookshire Grocery Company partnered to donate over $150,000 worth of hams to food banks throughout Brookshire's market including UCAP.
"In our 90 years of operation, giving back to the communities that support our stores has always been very important to us. We are thrilled to be able to help provide hams for so many individuals in need this holiday season," Brad Brookshire, Chairman and CEO of the Brookshire Grocery company said.
The program through Hormel is titled Hormel Cure 81 and has been giving to communities across the country since 1989.
"Hormel Foods is proud to partner with Brookshire Grocery Company to support hunger-relief efforts in communities served by the company's stores," Stephanie Postma, brand manager and meat products marketing of Hormel said.
Being able to help those in need is rewarding to the team of about 10 volunteers at UCAP.
"It's a real thrill. I worked in administration at LSU for 25 years and this is different. I'm blessed to be able to volunteer and do this. It feels really good," Jones said.
If a person needs assistance they can visit UCAP Monday, Wednesday, or Friday and bring a form of identification.