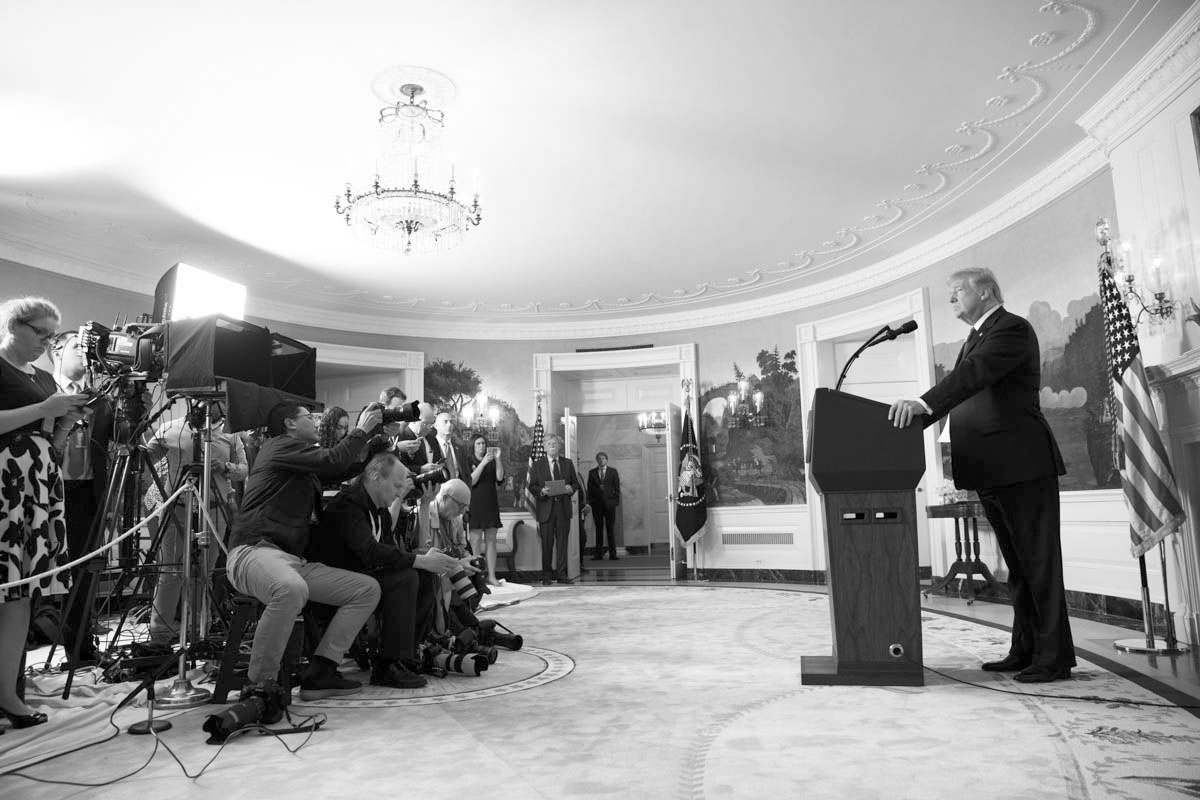 WASHINGTON (AP) — President Donald Trump said that although he's looking ahead optimistically to a historic summit meeting with North Korean leader Kim Jong Un he could still pull out if he feels it's "not going to be fruitful."
Trump said that CIA Director Mike Pompeo and Kim "got along really well" in their recent secret meeting, and he declared, "We've never been in a position like this" to address worldwide concerns over North Korea's nuclear weapons.
But speaking alongside Japanese Prime Minister Shinzo Abe on Wednesday, after the allies met at Trump's Florida resort, he made clear that he'd still be ready to pull the plug on what is being billed as an extraordinary meeting between the leaders of longtime adversaries.
"If I think that if it's a meeting that is not going to be fruitful we're not going to go. If the meeting when I'm there is not fruitful I will respectfully leave the meeting," Trump told a news conference. He also said that a U.S.-led "maximum pressure" campaign of tough economic sanctions on North Korea would continue until the isolated nation "denuclearizes."
Abe echoed the sentiment.
"Just because North Korea is responding to dialogue, there should be no reward. Maximum pressure should be maintained," he said.
Trump has said his summit with Kim, with whom he traded bitter insults and threats last year as North Korea conducted nuclear and missile tests, could take place by early June, although the venue has yet to be decided. It would be the first such leadership summit between the two nations after six decades of hostility following the Korean War.
Other than the threat posed to by North Korea's weapons of mass destruction, another issue overhanging the summit plans is the fate of three Americans detained there.