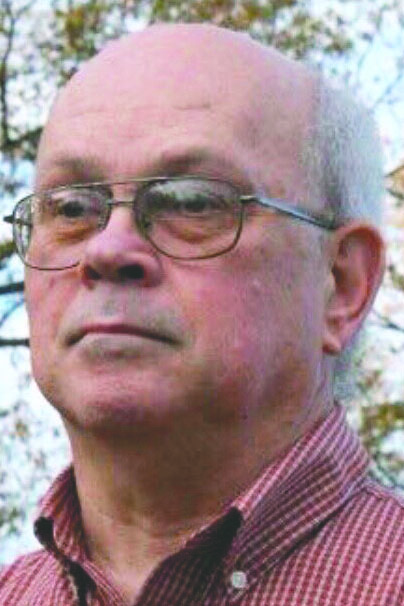 Funeral services for TSGT Bruce W. LeBlanc will be held Saturday, February 9, 2019 at 10 a.m. at Rose-Neath Funeral Home Chapel in Minden, Louisiana with Bro. Kevin Smith and Bro. Gabriel McCormick officiating. Interment will follow at Gardens of Memory in Minden, Louisiana. The family will receive friends from 5 until 8 p.m Friday, February 8, 2019 at Rose-Neath Funeral Home in Minden.
Bruce was born March 31, 1953 in Fairfield, California and entered into rest February 5, 2019 in Shreveport, Louisiana. Bruce served his country in the United States Air Force retiring after 20 years of service. He also retired from V.A. Medical Center as a records clerk after 20 years. He is a member of Northwoods Baptist Church in Blanchard and former member of Emmanuel Baptist Church in Minden.
He was preceded in death by his mother, Barbara LeBlanc, brothers, Billy and Brad LeBlanc, sisters, Pam Spellich and Beth Celske, grandson, David McCormick, father-in-law James Cheatham and sister-in-law Veronica Walsh.
He is survived by his wife, Landra LeBlanc of Blanchard, father, William E. LeBlanc and wife Judy of Millersburg, Michigan, son, Matthew Scott LeBlanc of Blanchard, daughters, Michelle Winberg of Spokane, Washington, Audrey McCormick and husband Gabriel of Greenwood, Melissa Grimes and husband Darrell of Avon, Indiana, Amber Craft and husband John of Plain Dealing, Kelly Hodges and husband Stephen of Spokane, Washington, and Marianne LeBlanc of Blanchard, brother, Brian LeBlanc and wife Debbie of Millersburg, Michigan, grandchildren, Elijah, Levi, Malachi, Hannah, Sarai, Seth, Danielle, Ashley, Jacob, Joey, Baylee, Dylan, Jenny, Caden, and Reece, great-grandchild, Carter and numerous nieces and nephews, and other family members.
Memorials may be made to David's Gift (davidsgift.org).