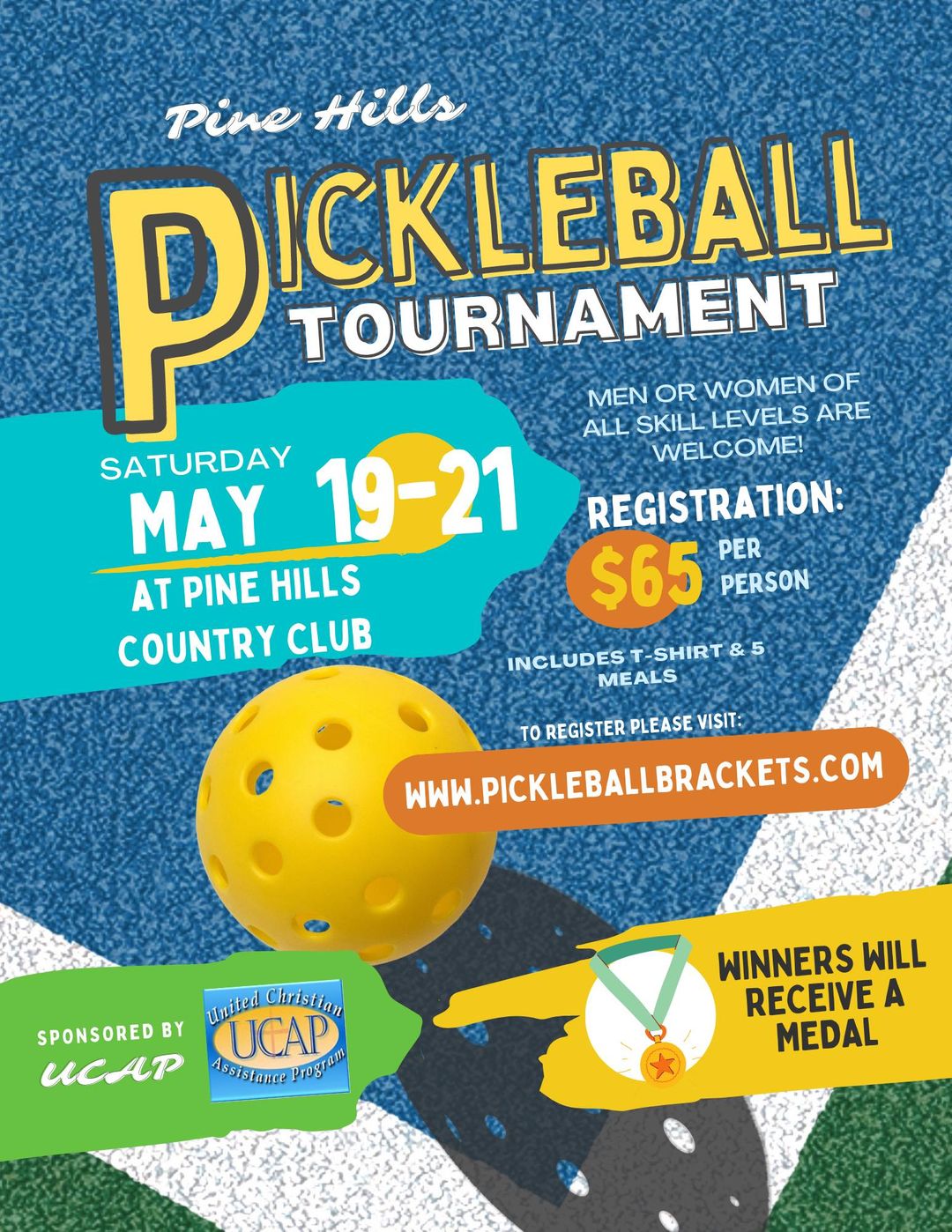 The United Christian Assistance Program (UCAP) is gearing up for their highly anticipated annual dinner and live auction, set to take place on Friday, May 19, 2023, at the Pine Hills Country Club.
Guests attending the dinner and auction will be treated to a mouthwatering feast prepared by the talented chef, Hugh Wood. The menu features a delicious assortment of fried fish, french fries, hushpuppies, coleslaw, and bread pudding. Happy hour will kick off the evening from 5:30 PM until 6:30 PM, allowing attendees to mingle and enjoy refreshing beverages before the main event.
Following the meal, guests will have the opportunity to participate in a live and silent auction, where a wide range of items and services will be up for grabs. The proceeds from the auction will directly benefit UCAP and its mission of assisting those in need within the community.
UCAP, a non-profit and non-denominational cooperative effort, collaborates with churches, businesses, civic organizations, and compassionate individuals in the Minden area. Their services encompass vital assistance such as providing food, rent and utility aid, clothing for adults and children, and emergency support for stranded motorists and individuals requiring temporary lodging. Throughout the years, UCAP has positively impacted the lives of over 25,000 people, with over 700 families receiving aid in the past year alone.
The annual dinner and auction serve as a significant fundraising event for UCAP, enabling them to continue their vital work. With a target of raising approximately $60,000 each year, the organization relies on the generosity of the community and the dedication of its volunteers. Notably, UCAP operates solely with the help of volunteers, with no paid employees. This ensures that an impressive ninety percent of the funds raised go directly towards providing much-needed assistance to individuals and families facing challenging circumstances.
In conjunction with the dinner and auction, UCAP is proud to sponsor a pickleball tournament taking place from May 19 to May 21 at the Pine Hills Country Club. This thrilling tournament welcomes both men and women of all skill levels, fostering a sense of camaraderie and friendly competition. Participants can register for the tournament at a cost of $65 per person, which includes five meals throughout the event. Medals will be awarded to the victorious players, celebrating their exceptional talent and dedication.
"We are thrilled to host this fun-filled tournament for a great cause," expressed Kelli Fisher Morgan. "The $65 entry fee covers an incredible package, including a catered meal on Friday night, an exciting auction, breakfast and lunch provided throughout the tournament, and a stylish t-shirt for those who registered before May 7th. Winners will also receive well-deserved medals for their remarkable performances."
To register for the pickleball tournament, interested participants can visit the following link: pickleballbrackets.com/lnkHdlr.aspx.
UCAP's annual dinner and live auction presents an exceptional opportunity for the community to come together, enjoy a delightful evening of food and fellowship, and make a meaningful impact in the lives of those facing adversity. By supporting this event, attendees contribute to UCAP's ongoing efforts to provide crucial assistance and support to individuals and families