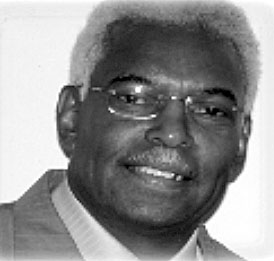 Special to the Minden Press-Herald
The Holy Writ declares, "The elders who direct the affairs of the church well are worthy of double honor, especially those whose work is preaching and teaching."
Ray D. Jiles has served 40 years as pastor of the Valley Springs Baptist Church of Minden. He has proven to be an exceptional servant leader of this church and the community of Homer Louisiana, in which he resides.
Jiles is a 1964 graduate of Mayfield High School. After graduation he served three years in the U.S. Army. He is a graduate of both the Northwest Technical School and the United Theological Seminary of Monroe Louisiana.
His personal and professional qualities have proven Ray D. Jiles to be exactly what he desires most of in his legacy, a great servant.
He often says, "When I rest from labor to reward, God will not call me reverend, pastor or doctor; He will say servant. I want to hear God say servant well done." Ray D. Jiles life is one full of service.
Jiles is presently serving as a City Councilman for District 2, Homer LA; He has served 12 years on the Housing Authority Board of Homer; Hospital Board of Directors and as a Deputy Sheriff in Homer.
Jiles retired after 31 years as an employee of the Louisiana office of State Parks. His community service is not overshadowed by the service he has given to God and the Christian community. He has served as a Director of Congress Branch of the United Theological Seminary, in Minden; Moderator of the M&E Association for 14 years and Vice Moderator of the Northwest 14th District Association for 12 years. All while pastoring a total of 43 years.
Ray D. Jiles is truly a servant worthy of the honor bestowed upon him by his fellow yoke man of the gospel, Christian community, family, friends and neighbors.
The Valley Springs Baptist Church will be celebrating 40 years of dedicated Pastoral service of Pastor Ray D. Jiles. The celebratory events began with a musical on Sunday February 4th.
The banquet was held at the Minden Civic Center on Saturday, Feb. 24. The keynote speaker was, Attorney and State Representative Patrick Jefferson.
The final celebratory event will be an honorarium service at the Valley Springs Baptist Church, 212 Fuller Road, Minden Louisiana. The keynote speaker wasbe Pastor S. G. Orange Sr. accompanied by the New Inspiration Missionary Baptist Church, Shreveport, Louisiana.
Submitted by Geri Jackson