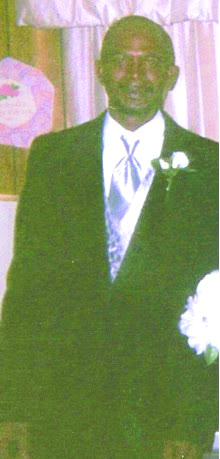 Celebration of Life Services for Vencent Durand Sanders will be held Saturday, December 21st at 10:00 A.M. at the St. Rest Baptist Church \with Pastor Robby D. Williams, officiating. Interment will follow at the Hopewell B.C. Cemetery.
Vencent Durand Sanders was born November 24, 1964 in Minden, Louisiana to Louis Sanders and Verlene Jones Sanders. He was the oldest of two sons born to this parentage. He was affectionately known as "Pancake".
He confessed Christ at an early age at Hopewell Baptist Church in Dubberly and later at St. Rest Baptist Church. He attended school in the Webster Parish school system.
Vencent departed this earthly life on December 15th and was preceded in death by his father, Louis T. Sanders, grandmother, Elnora Hampton and grandfather, Jessie L. Sanders.
He leaves to cherish his s memories his mother, Verlene Sanders; daughter, Vencentria Sanders; two grandchildren, Henry Roberson and Henrietta Roberson; brother, Michael Sanders; grandmother, Jessie Jones; aunts, Gloria Douglas, Catherine Lewis, and Gaye Jones; uncles, Jerome Jones and Jessie Sanders; surrogate brothers, Anthony Douglas and Steven Harris; and a host of relatives and friends.
Visitation will be held Friday, December 20th in the chapel of Kennon's Mortuary from 10:00 AM to 6:00 PM. Services are entrusted to Kennon's Mortuary. Email condolences may be sent to kennonsmortuary@suddenlink.net