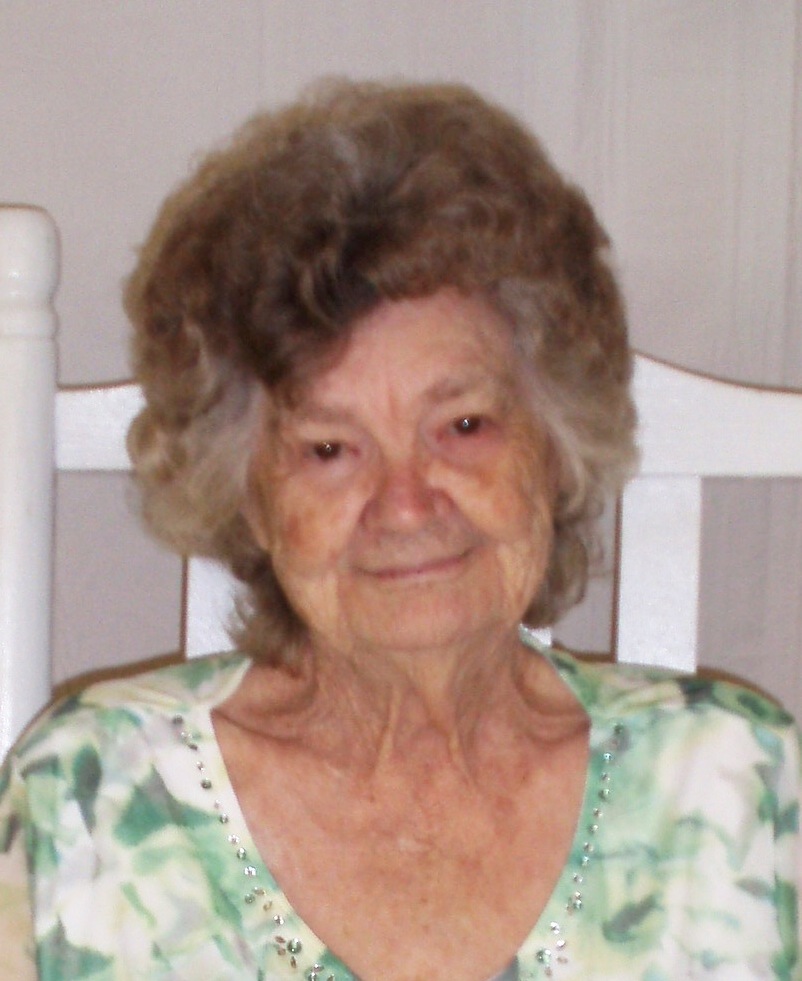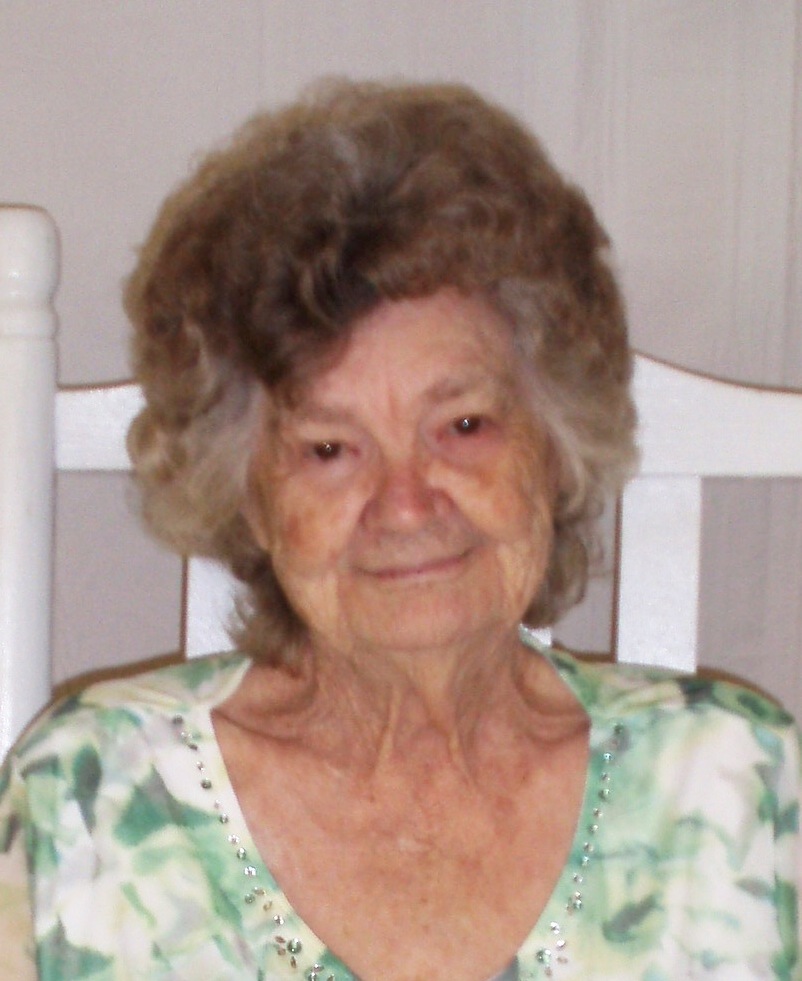 Funeral services for Vernell "Nell" Morgan Staggs, 87, of Sarepta were held at 10 a.m. Tuesday, June 13, 2017 at Kings Corner Assembly of God with Pastor James Lowe officiating. Interment followed at the Old Sarepta Cemetery under the direction of Bailey Funeral Home in Springhill.
Visitation was held from 5 until 8 p.m. Monday, June 12, at Bailey Funeral Home in Springhill.
Mrs. Staggs left her earthly home on Sunday, June 11, 2017, at Minden Medical Center following a massive stroke after having hip surgery. She was born on June 20, 1929 to Horace Luther "Luke" Morgan and Nancy Mahilda Dover Morgan in Sarepta. Nell married the love of her life, Leo Riley "Sonny" Staggs on March 20, 1946, in Magnolia, Arkansas. Shortly after marriage, they moved to Houston to find employment. In Houston, Nell and Sonny managed several apartment complexes and adopted many of the residents as their own children. They also raised their three grandchildren.
Grandma was always the one who provided the discipline. She was a stern woman who very rarely said "I love you" but showed it by providing for her family, which she said was done the same way by her parents. After retirement, Nell and her family returned back to Sarepta where she enjoyed cooking, attending church, and the great-grandchildren.
She is preceded in death by her husband of 62 years, Sonny Staggs; her parents; sisters, Tempie Henson, Ruby Pickard, Ruth Gish Shepard, Cecile Driggers; and brothers, Howard, Talmadge, Harlon, William Ambrose, J. A., and Wallace Morgan.
Nell is survived by her daughter, Shirley Giddings and husband, Charles of Sarepta; grandchildren, Randall and Heather Alfred of Sarepta, Colette
Alfred-Sikes and Jody Sikes, and Chuck Warford, all of Minden; great-grandchildren, Cameron Alfred and wife, Baillie, Presley, Kielerr, and Chastan Alfred, all of Sarepta; great-great-grandson, Lincoln; her brothers, Freddie Ray Morgan of Lake Erling, Harold Gene Morgan and wife, Virginia, of Springhill, Horace "Big Boy" Morgan and wife, Gloria Jean, of Porterville; brother-in-law, Eugene Basinger of West Memphis; and sister-in-law, Joyce Boyett, of Sibley.
Serving as pallbearers will be Gavin Morgan, Butch Basinger, Gary Don Basinger, Wendell Wright, Jimmy Harrison, and Wayne Nuckolls.
Sign our online guest book at www.baileyfuneralhome.net