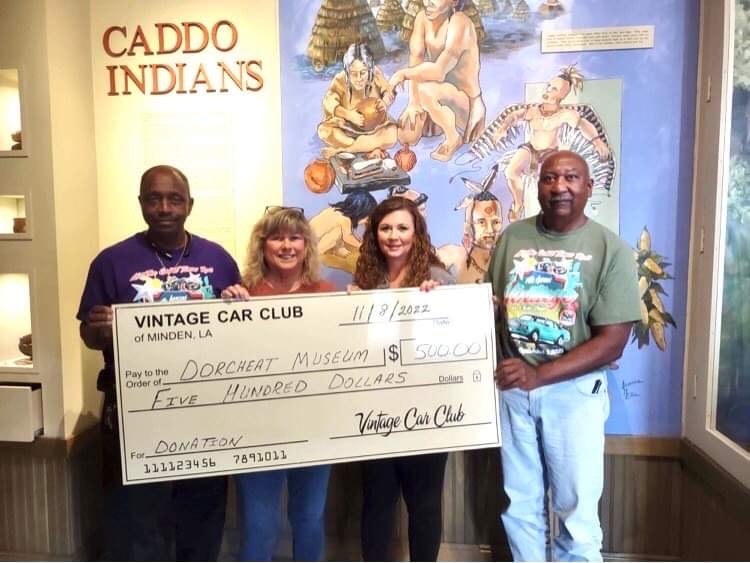 The members of the Vintage Car Club of Minden recently voted to donate $500 to the Dorcheat Historical Association Museum.  A presentation of a check was made Tuesday, November 8, 2022 at the museum.
Antoinnette Quarles, president of the club, and other members made the decision after the 14th Annual Vintage Car Club Show and Shine that was held in Minden on Sept 3rd, 2022.  Club members, consisting of about 15 local car enthusiasts, decided to add another non-profit to what the show money benefits and the KICKSTART History Dorcheat Museum fit the bill for a new 501(c)3 to benefit from what the club raises money for.
Larry Gipson and Ronald Swafford, club members, were on hand to present Schelley Francis and Jessica Gorman of the museum a check for $500.  
Pictured from Left To Right:
Larry Gipson, Schelley Francis, Jessica Gorman, Ronald Swafford