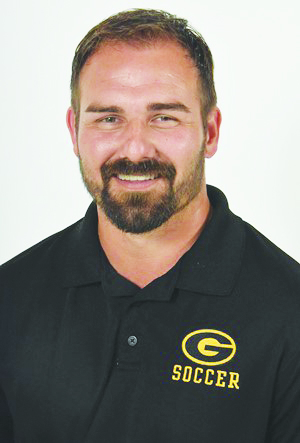 GRAMBLING — When August rolls around, a familiar face will be roaming the sidelines at the GSU Soccer Complex.
Dr. Trayvean Scott, Vice President for Intercollege Athletics, announced on Friday the return of Justin Wagar as the head women's soccer coach.
"I am pleased to bring back one of Grambling State's greatest women's soccer coaches," Scott said. "Justin is a tremendous soccer coach and his record speaks for itself. I know he will come in hitting the ground running and continue the success of our women's soccer program."
Wagar, a very accomplished head coach, returns after one year away at Grambling State as he moved the family to Utah to tend to some personal health issues of his daughter.
With his daughter, Beckham, getting the most beneficial care, Wagar elected to return back to the small Division I school in Louisiana.
"When Grambling State called to ask if I had interest in getting back into college coaching, I was intrigued to hear what they had to say because I love the institution and the people there," Wagar said. "In my three and a half years of coaching at Grambling State, we built so many friendships in the community. I had so many wonderful role models and mentors at the university.
"I would like to thank President (Rick) Gallot and Dr. Scott for giving me this opportunity to be a part of the GramFam again to learn, grow and thrive as part of this culture of champions. Grambling State is truly a unique place, it's what you make of it here."
As the Lady Tigers head coach from 2017-2020, Wagar posted a 35-26-3 overall record and helped turn around the program, guiding the team to back-to-back Southwestern Athletic Conference (SWAC) Women's Soccer Tournament Championship game appearances in 2017 and 2018. He was honored as the Louisiana Sports Writers Association (LSWA) Coach of the Year in 2017, after guiding GSU to an 11-7-2 overall record (6-2-1 SWAC record) and regular season SWAC title.
Prior to his departure, Wagar led the GSU women's soccer program to its fourth highest ranking in the nation by the Coach Rank Soccer Index. In addition, the 2018 team also finished 10th in NCAA Division I with 13 shutouts. Wagar coached the conference's defender of the year Haileigh Adams, who was invited to the United States Women's National Team Under-19 camp.