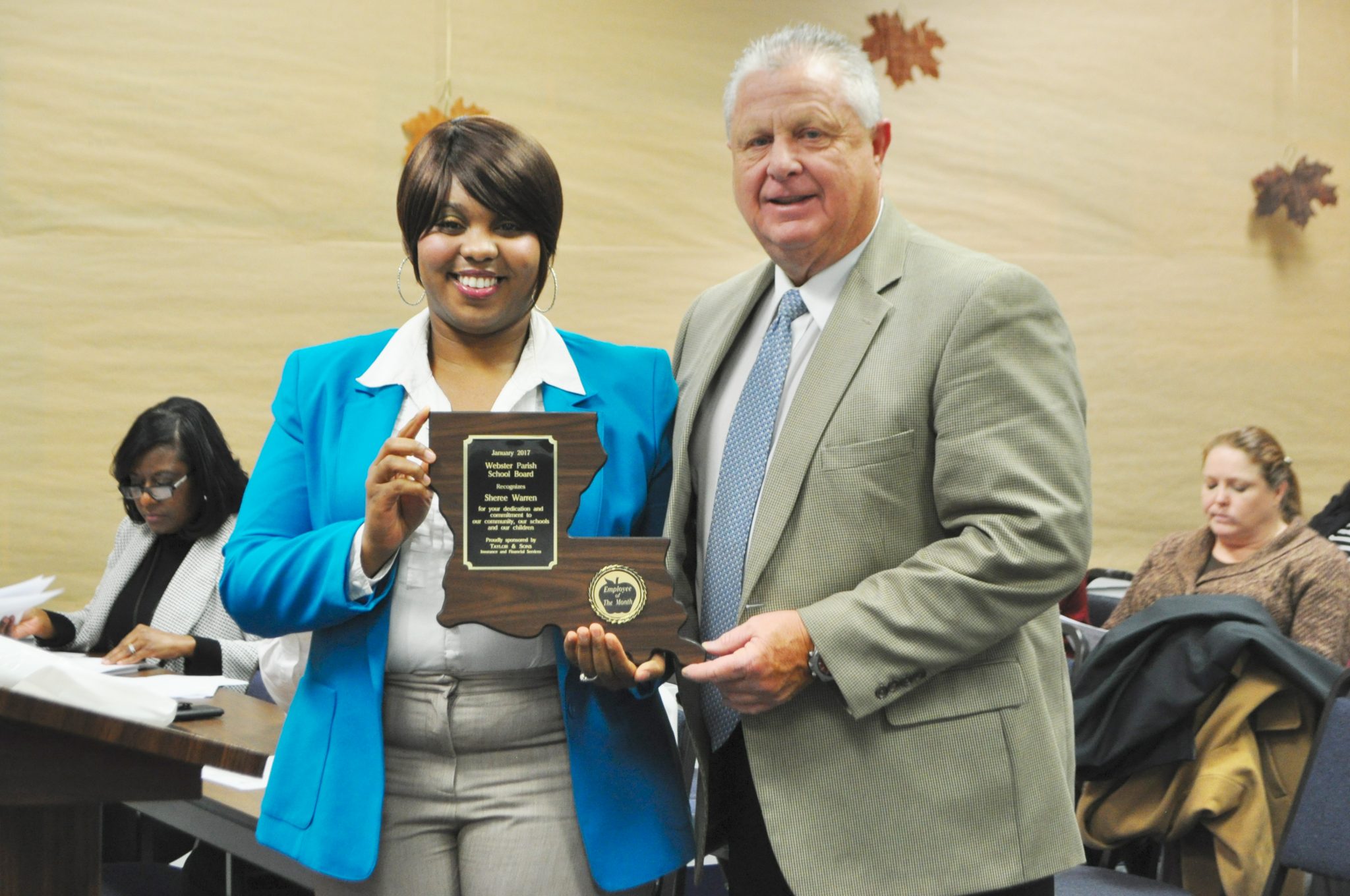 A member of Central Office was recognized as the Webster Parish School Board's Employee of the Month.
Shree Warren, a Title I secretary, was chosen as January's employee of the month, presented by Rodney Taylor, of Taylor and Sons.
Taylor presented Warren with a plaque of appreciation and a bag of goodies in recognition of the work and work ethic she displays, Taylor said.
"Since Shree has been with Central Office, she always volunteers to help other departments," he said. "She always answers with 'Sure,' or 'Yes.' She always has a positive attitude."
Taylor presents the employee of the month at each school board meeting of the year. An employee of Webster Parish Schools is nominated by their peers.