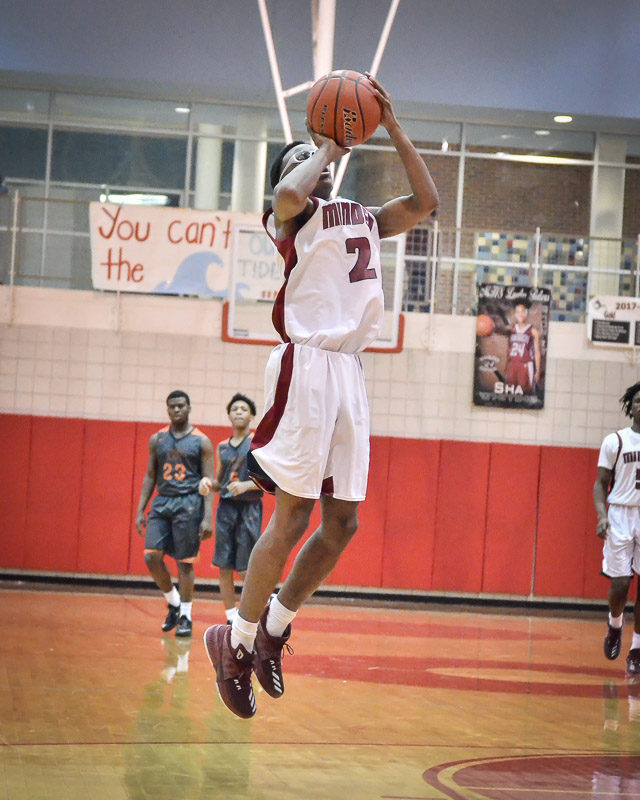 Minden Crimson Tide head coach Rennie Bailey could not have been more proud of his team Friday night.
The Tide did not win a game in the month of January, but showed their heart to stay the course and defeated Northwood 75-64 at The Palace on senior night.
"A good win for the Tide," Bailey said. "Proud of our guys for their dedication and perseverance. I thought Zi Crawford played well. His maturity and leadership led to positive play on both ends. He played like a guy who's been there before; this win says a lot about the character of our team. I'm very proud of the guys."
Crawford and Curtis Carter led Minden with 15 points each, followed by Martayvius Sims with 14 and Chance Mitchell with 12 points.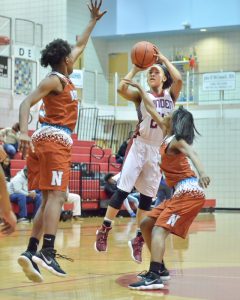 In the girls game, the Minden Lady Tiders dominated the Northwood Lady Falcons 65-32.
Minden jumped on Northwood 24-4 in the first quarter and never looked back.
"I thought our girls were great in our halfcourt and fullcourt defense tonight," Lady Tider head coach Jacob Brown said. "We forced a lot of turnovers and tough shots, did a better job of blocking out and rebounding on defense and passed the ball as well as we have in a long time; we had 10 girls score tonight."
Senior Sha'Terra Batton led the way with 11 points on senior night, followed by Derrica Gilbert with 10 and Sha' Whiting with 8 points.
Minden improves to 27-4 with the win. With road games at Benton and Huntington this week, Minden can jump back into the top four with two wins which would keep them at home in the playoffs until Marsh Madness.
Across the Parish at Doyline, the Panthers were 62-54 winners over the Castor Tigers, with Decarri Markray once again doing the heavy lifting for Doyline.
The sophomore continues to make a name for himself, finishing this game with 24 points to lead the way. Javeon Nelson played well, finishing with 14 points, and David Lockett added 12 points.
Doyline travels to Quitman Tuesday for their final district contest.
Other Parish Scores
Doyline 24, Castor 57 (girls)
Lakeside 74, D'Arbonne Woods Charter 42 (boys)
Lakeside 37, D'Arbonne Woods Charter (girls)
Hoops Notes
Glenbrook School hosts Central School for senior night Monday. Girls start at 5 p.m. with boys to follow at 6:30. Senior recognition will take place in between games. Glenbrook will also host the AA South State Tournament, beginning Feb. 12.