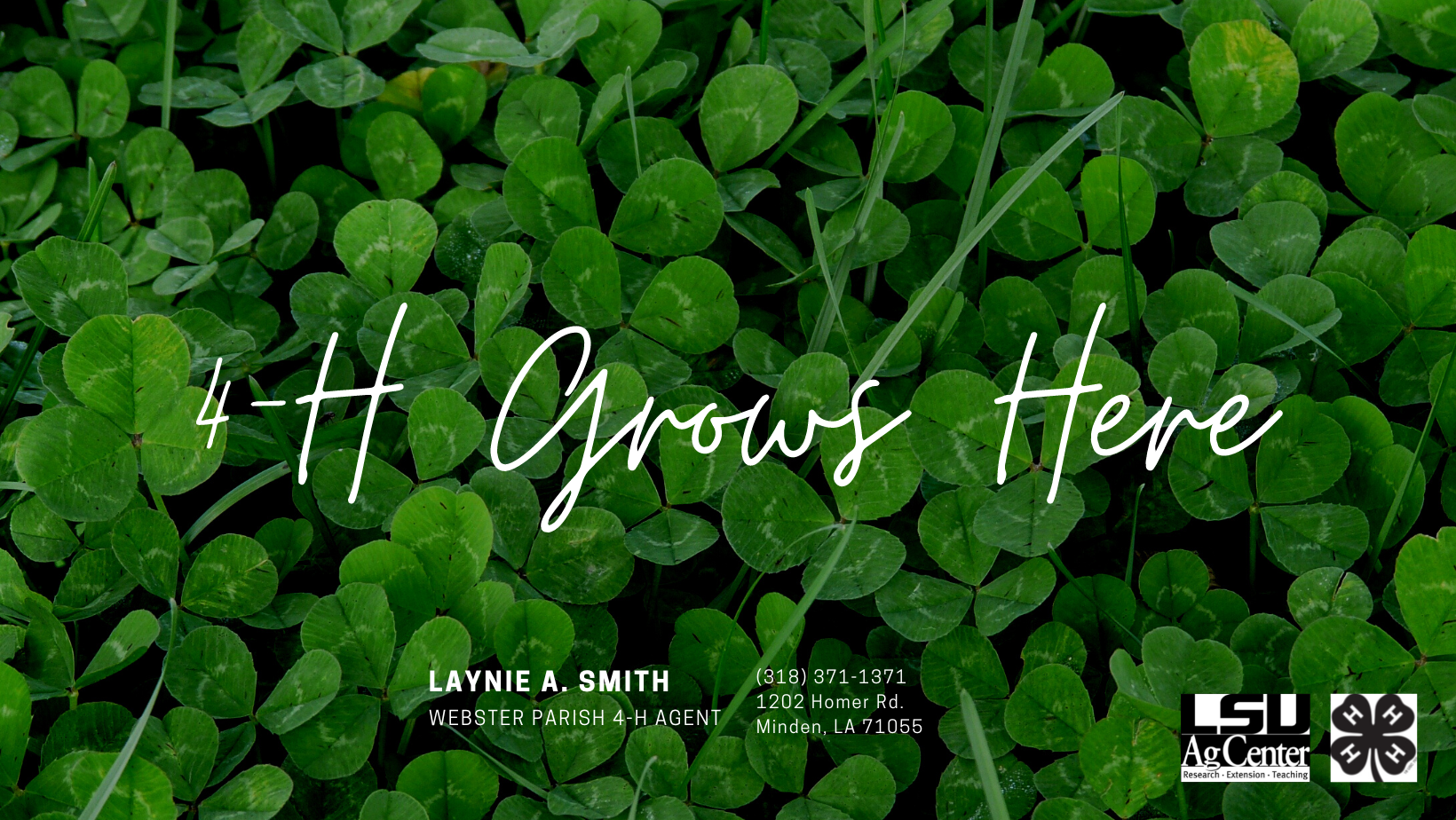 Webster Parish 4-H will be introducing two brand new workshop series to their program this year, and one of them will focus on agriculture, nutrition, and culture as they relate to cooking and cooking techniques. The series will consist of four different workshops to take place during the school breaks for Webster parish schools.
Throughout the course of the workshop series, 4th-6th grade Webster Parish 4-H Members will learn how to create dishes from around the world with hands-on cooking demonstrations as well as learn about commodities and customs from around the world.
The dates and subjects covered will be:
WORKSHOP 1: OCTOBER 13 (Foods, Dishes, and Commodities from Asia)
WORKSHOP 2: NOVEMBER 22 (Foods, Dishes, and Commodities from Italy)
WORKSHOP 3: FEBRUARY 23 (Foods, Dishes, and Commodities from France)
WORKSHOP 4: APRIL 13 (Foods, Dishes, and Commodities from Greece)To learn more about this workshop series and all of the opportunities that Webster Parish 4-H has to offer, please contact the Webster parish 4-H Agent, Laynie A. Smith at larceneaux@agcenter.lsu.edu, the Webster parish FCS Agent, Shakera Williams at swilliams@agcenter.lsu.edu, or contact the Webster Parish LSU AgCenter Extension Office at 318-371-1371.