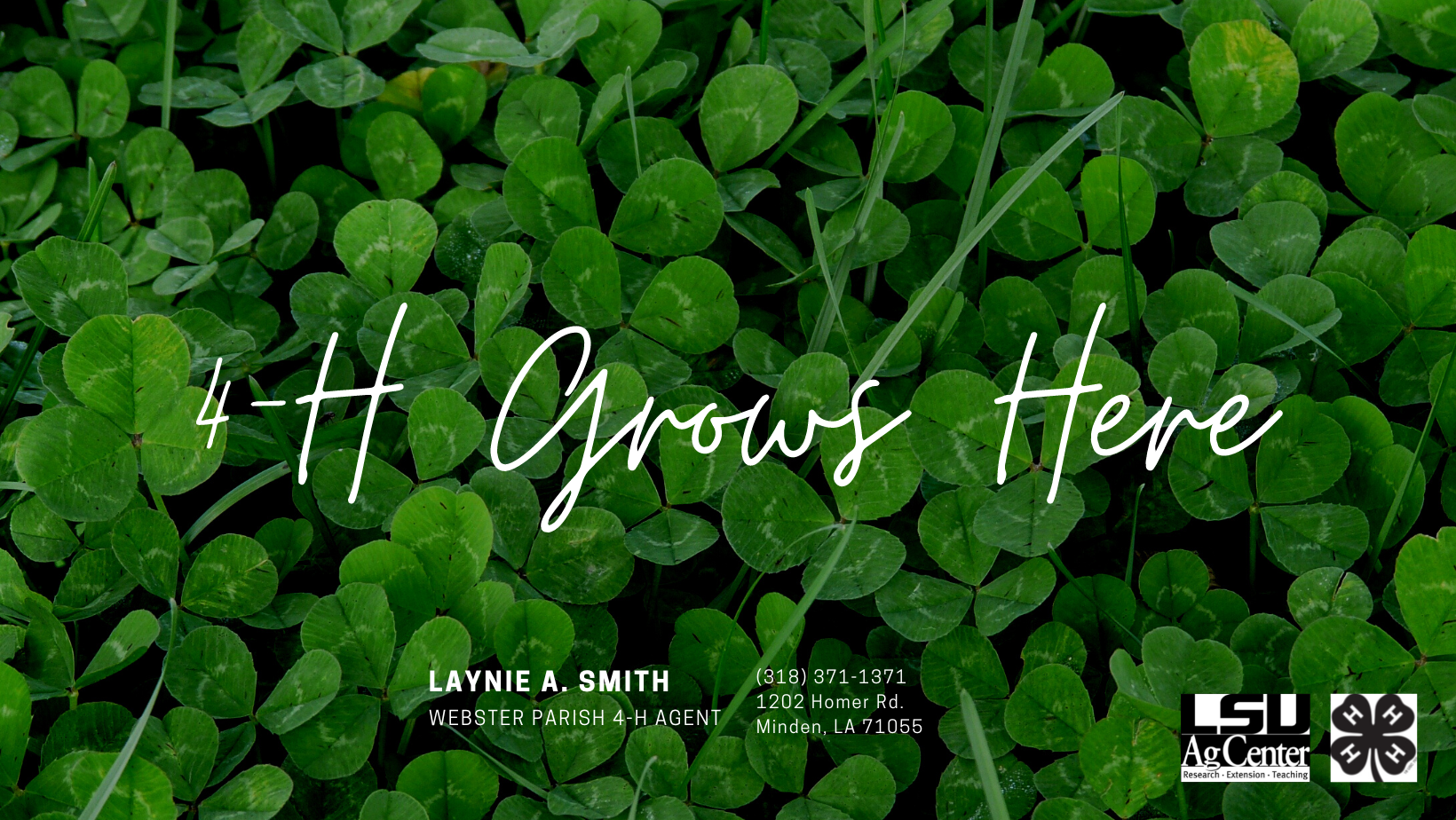 Webster Parish 4-H will be introducing two brand new workshop series to their program this year, and one of them will focus on career development, artistic principles, agriculture, and history as they relate to the fashion and interiors industries. The series will consist of five different workshops to take place during the school breaks for Webster parish schools.
Throughout the course of the workshop series, 9th-12th grade Webster Parish 4-H Members will learn the process of creating, designing, marketing, and buying merchandise in the textile industry as well as learn the science behind textiles through different scientific experiments. Students will gain real world knowledge from guest speakers and research based curriculum and activities, and they will get the chance to tour an in-state university to discover more about opportunities in these industries once they graduate high school.
The dates and subjects covered will be:
WORKSHOP 1: OCTOBER 11 (Finding your Style: Trends vs. Timelessness and The Elements and Principles of Design)
WORKSHOP 2: NOVEMBER 21 (Throwbacks: Historical Trends in Home and Costume and Cultivation to the Closet: Where Do Our Clothes Come From?)
WORKSHOP 3: FEBRUARY 24 (Careers in Fashion and Interior Design and Opportunities in Louisiana State 4-H)
WORKSHOP 4: APRIL 20 (Clothing Styling Competition)
WORKSHOP 5: APRIL 21 (Tour of Fashion and Interior Design Programs at a Louisiana College)To learn more about this workshop series and all of the opportunities that Webster Parish 4-H has to offer, please contact the parish 4-H Agent, Laynie A. Smith at larceneaux@agcenter.lsu.edu or contact the Webster Parish LSU AgCenter Extension Office at 318-371-1371.